When they sky's the limit, you have to expect progressive companies to build the infrastructure necessary to shoot past it and that's exactly what Abacus Property Consultants have done. Endeavour Magazine spoke to Ashok Rupshi Shah, Chairman of the operation, to find out what makes the company so special.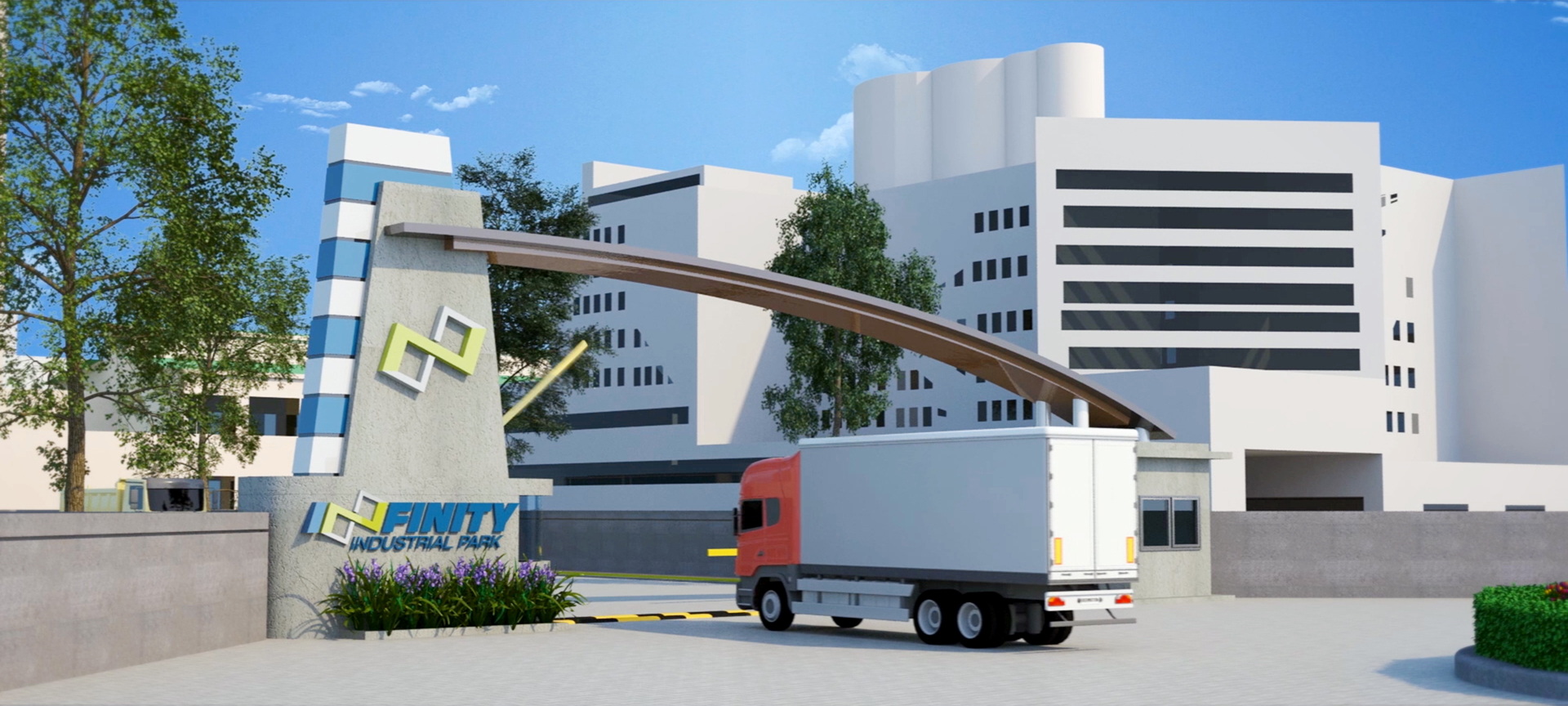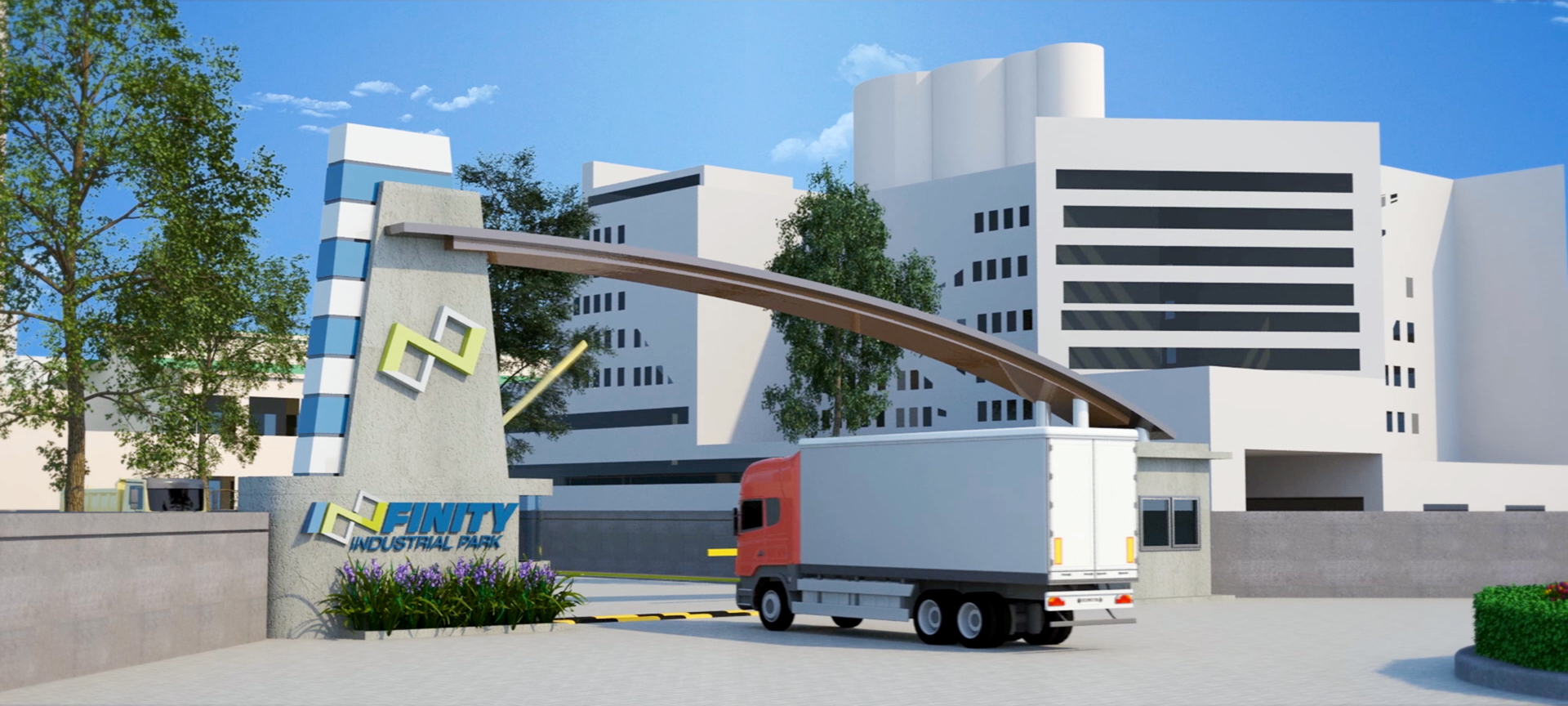 A significant arm of the Abacus Group, Abacus Property Consultants (APC) has made no bones about using the expertise gathered by the parent group to really push itself forward. Founded in 1988, the Abacus Group itself has a wealth of proven track performance and experience to pass on and continue to create business marvels of significance to support the business community worldwide in order to foster economic growth, employment and prosperity
Having always been keen to embrace a seemingly very ambitious programme of expansion and diversification, the Abacus Group has used APC as a means to enter the competitive world of high-end industrial parks. With experience in countless sectors, including IT, pharmaceuticals, project management and real estate development, the Abacus Group has pushed APC to the very forefront of its operations as the main promoter of the Infinity Industrial Park.
With an impressive background himself, Ashok Rupshi Shah is far from just an impressive figurehead; he is a hands-on, impassioned part of the machine and the driving force behind all diversification opportunities. Having founded and developed a number of impressive organisations in his time, many of which fall under the protective umbrella of the Abacus Group, he always found time to maintain a connection to his social responsibilities, which is something that the group itself has taken onboard too. With a host of amazing projects already under his belt, 2014 saw Mr. Shah embark on his most ambitious dream project to enhance economic growth and industrialization of Kenya and indeed Africa. Mr Ashok Shah has also been bestowed upon coveted awards and commendations for his achievements and social services.
"Infinity Industrial Park is one of the largest, private Industrial Park in Africa. With world-class amenities, modern infrastructure and a central location, it will be a truly unique and fascinating development. Compared to Nairobi's existing industrial areas, Infinity Industrial Park will be highly secured and will provide a conducive environment for smooth and comfortable operations of industries and business enterprises. The proposed Infinity Industrial Park, when fully developed, is expected to enhance Kenya's position as an internationally competitive and attractive Country. The park is comprehensively designed and planned to provide an institutional framework, physical infrastructure and administrative services that are currently not available elsewhere in the entire Eastern and Central African Region."
Not a project for the fainthearted, weak-willed or inexperienced, the development of an ultra-modern industrial park is quite a feat, but something Mr. Shah and his team are more than taking in their stride. In fact, the 200 acre construction site is causing no worries at all and is anticipated to be completed right on schedule, which is unsurprising when you learn the vision and mission of the organisation as a whole.
APC pledge,
"To be a company of choice and a dependable partner in the provision of real estate solutions to our customers primarily in Kenya, East Africa, Middle East and India. We operate in accordance with core values of integrity, honesty, quality, efficiency, accountability and transparency."
Though this could sound like the mantra of many a modern company that understands the buzzwords that clients want to hear, we get the distinct impression that they carry with them a lot of sincerity and weight in this case, especially when you combine it with the mission statement,
"To provide a complete package of superior real estate solutions and create wealth for customers. We shall uphold high standards of integrity and professionalism as we deliver satisfaction and value to all our cherished customers."
Did you spot the word that really stood out there? 'Cherished'. How often do you see a company referring to their clients as cherished? It's not common, but it's this heartfelt connection to people that has lead APC to create an exemplar industrial park that will support their clients while they develop and grow.
"We are dedicated to providing a secure, eco-friendly environment in which business entrepreneurs will be able to nurture and grow in a model environment enabling smooth operations of their businesses. We also want to offer foreign & local investors and SMEs a highly secure, private industrial park with modern infrastructure, essential amenities and services under one roof."
That's what makes APC so different. They genuinely know that in order to enjoy success and growth themselves, they have to be a key part of the success of others. There is no selfish agenda here, just a desire to see the region profit from new companies and to play a role in their subsequent successes. Infinity Industrial Park will be the crowning glory of all APC's endeavours and they modestly know it.
"The park will be comprehensively designed and planned to provide a world-class institutional framework, physical infrastructure and administrative services that are currently not available in the entire Eastern and Central African Region. This project is of great benefit to the people of Kenya as it shall create an economical multiplier effect through the whole Country and enhance the Government's aspirations of Vision 2030. Already, the project has received an overwhelming response from industrialists and entrepreneurs around the world. Infinity Industrial Park was also highly commended during the recent International Investment Conference at the KICC which was presided over by H.E. Uhuru Kenyatta and attended by over 2000 delegates from all over the world."
Supported by a highly valued team of employees, APC always acts with the best interests of clients in mind and welcomes direct feedback. In fact, such responses are used to shape future developments, initiatives and training and it's a good job they are, as there doesn't look to be any chance of APC slowing down,
"The current demand for industrial space in Nairobi is constantly increasing but we do not have any industrial park with sufficient infrastructure, security and services. Industries are coming up in scattered areas where no water, sewer or electricity is available and it becomes costly for individuals to set these services up (due to no sewer, waste is being disposed into the ground). There are lots of issues with land title deeds too. Infinity Industrial Park proves to be a model solution to all problems faced by such industries."
With $125m being the projected total cost of the Infinity Industrial park project and $27m having already been injected, we can't wait to see how this state-of-the-art business facility will change the face of business in Nairobi and Kenya forever.
The Infinity Industrial Park project shall be completed within 2 years and shall comprise of about 1000 small and medium sized business enterprises. The
facilities and amenities include the following:
CCTV cameras throughout the entire industrial park to make sure security is our priority including 24 hours armed private security patrol and a police patrol base.
Free shuttle services within the park for workers and visitors to navigate through the park with ease.
Strategically located washrooms and canteens throughout the entire park.
Ample parking with the best landscaping features.
Bus transport services from the City Centre to Infinity Industrial Park in hourly intervals.
State-of-the-art member's business club comprising of conference and presentation halls, meeting rooms, restaurants, health club, project & product launching facilities, function & entertainment facilities, alongside several other executive services for entrepreneurs operating inside Infinity Industrial Park.
Reliable 3 Phase power supply.
Underground power, water, sewer and data cable connections to each and every plot.
Modern shopping mall within the park to provide various services such as food courts, theatres, supermarkets, banks and other selected retail outlets.
Unparalleled and wide road infrastructure throughout the entire park.
Hospital, Fire Station, Police Patrol Base, Power substation, Public Transport Stage and Wholesale Factory Outlets Market.
181 units of warehouses for small and medium business enterprises to move in, either to buy or rent, will form the Infinity Complex on 22 acres.
Solar energy and rain water harvesting will be widely used to service the public infrastructure within the park.
Eco-friendly solid waste management facilities within the park.
Already entrepreneurs from around the world have shown interest to establish their respective enterprises and industries at the park.
Infinity Industrial Park opens a pivotal window of Kenya's interaction with the outside world. Mr Ashok Rupshi Shah has blazed a new trail of offering world class industrial infrastructure as well as the modernization drive by attracting FDI's and utilizing the capital along with advanced technology, and adopting advanced international practices in the operation and management resulting in maintaining his Group's excellent repo and reputation – both in Kenya and overseas.