In Universum's Student survey, YIT was ranked as the most ideal employer in the construction industry for the third consecutive year. YIT also strengthened its position among students in fields other than the construction industry. This year, YIT will again offer traineeships or summer jobs to 700 students.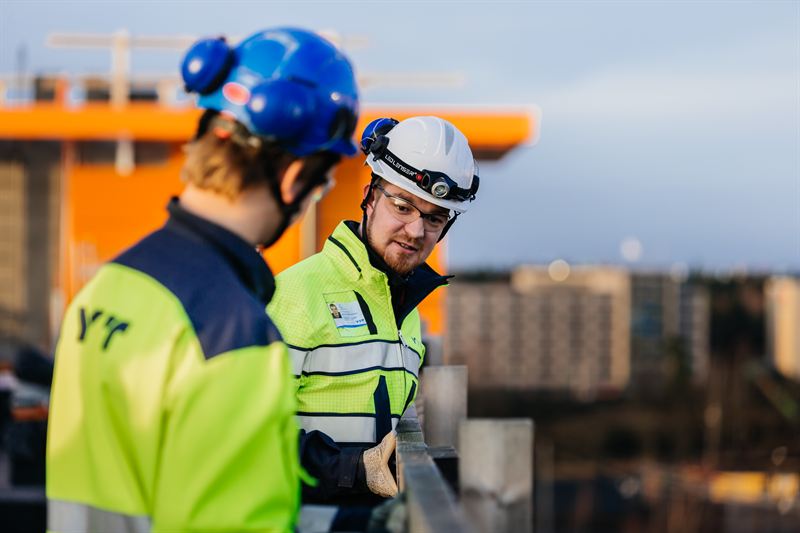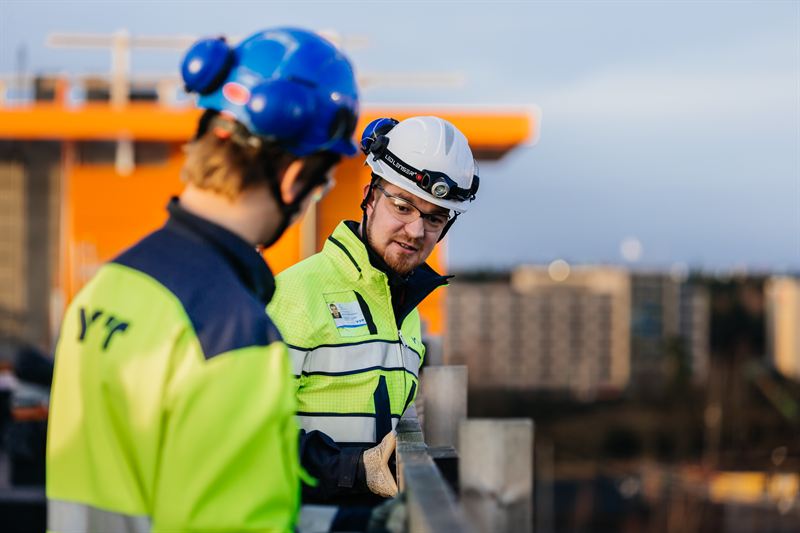 YIT has been recognised as the most ideal employer in the construction industry for the third consecutive year in Universum's Student survey. Among students of technology and the natural sciences, YIT was ranked the 11th most ideal employer, which is three ranks higher than last year.
The systematic YIT Polku trainee programme and long-term cooperation with educational institutions in the construction industry have already been achieving good results for years. The successful implementation of approximately 700 traineeships and summer jobs calls for the right attitude and commitment from the whole organisation.
"We want to offer young people real tasks from already the beginning of the traineeship. Supervisors focus on good orientation, but listening to students and ensuring dialogue in the working community are also equally important. Young people challenge the working culture by introducing new working methods and the latest knowledge they have been taught. They have very strong information technology and communication skills. The best outcome is obtained when the attitude of doing things together, practical experience and the theory of teaching are combined, says Pii Raulo , Senior Vice President, Human Resources.
Working culture undergoing a change when students enter working life
The effects of young people's contributions to work are reflected at YIT longer than just for traineeship periods or the summer. Many students having undergone the trainee programme path utilise their experiences by acting as instructors for future trainees. Changes to working culture are also adopted in practice when young people lead by their own example and proceed along their career paths within the company.
"New policies and the opportunities offered by modern technology are taking the construction industry forward. For example, we have obtained good results in improving safety and quality when a joint digital communication channel is in active use at sites. Disseminating information equally to everybody has also improved well-being at work and the working atmosphere. In addition, young people are more internationally oriented, and perhaps this is the reason why they also have a natural attitude towards difference, says Pii Raulo.
With the YIT Polku trainee programmes, young people already have access to work that matches their competence during their studies. The aim is to attract potential young employees to the construction industry and offer the motivation to finish their studies. Having broad working experience also allows one to find meaningful work content.
"Although we strongly focus on cooperation with educational institutions in the construction industry, we also have many trainees throughout the year who are interested in economic, communication, marketing and HR tasks. In addition, at the end of last year we launched the YIT Junior programme, which is specifically intended for comprehensive school pupils and features a systematically progressive period during which pupils are introduced to working life. In the programme, young people, accompanied by experts, go through the whole construction process in 1–2 weeks, depending on the duration of the TET scheme (familiarisation with working life). The topics they are introduced to range from the planning and construction of a YIT Home to customer service and buying a home," says Pii Raulo.
---
YIT is a construction industry leader that creates sustainable urban environments by constructing housing, business premises, infrastructure and entire areas. We focus on providing a first-class customer experience, high quality and continuous development of our diverse expertise. Our operating area covers Finland, Russia, the Baltic countries, the Czech Republic, Slovakia and Poland. Our vision is to stay one step ahead – while caring for our customers, partners and personnel. We have over 5,300 employees in eight countries. In 2015, our revenue amounted to nearly EUR 1.7 billion.