A native ad blocker is integrated into both the stable version of the Opera browser for computers, as well as the Opera Mini browser for Android.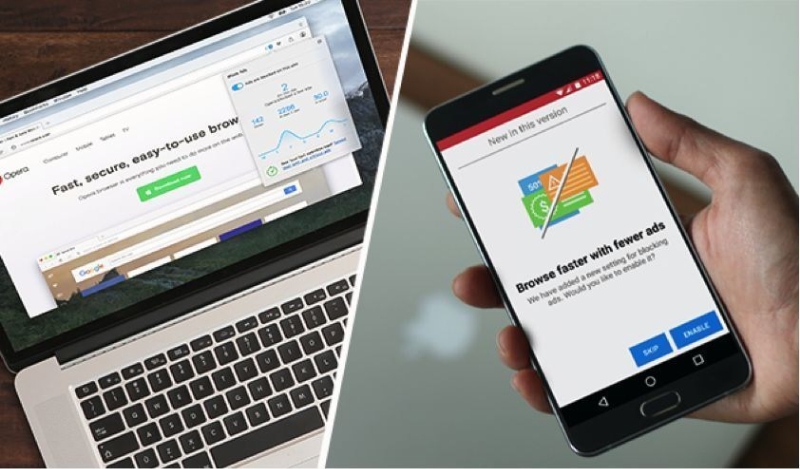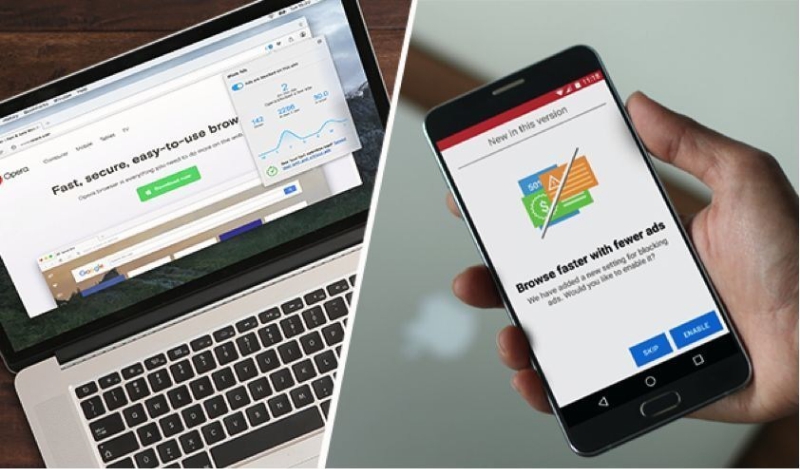 Some 60 million people use Opera for computers, while almost 120 million people use Opera Mini for Android every month. These users no longer need to install an ad-blocking extension or download an app, to experience faster browsing.
By integrating the ad-blocker technology directly into the browser code, the new Opera for computers speeds up page loading by as much as 89% compared to browsing without ad blocking.
New Opera Mini is 40% faster
Ad blocking is also very useful on a mobile device, where online ads take up precious screen space, slow down the browsing, and adds to the user's data bill.
For cost-conscious mobile users, there is an added advantage to removing online ads, and that is saving money on the data bill. Opera Mini is known for its compression technology. By also blocking ads, Opera Mini users can achieve up to an additional 14% in data savings on top of that, so that less is deducted from a user's mobile data allowance.
How to activate the native ad-block technology
Under the "O" menu in Opera Mini, tap the data-savings summary. From there, simply toggle "block ads" on and off. On Android, the ad blocker is available in both high- and extreme-savings modes.
The integrated ad blocker can be enabled with a single click in settings. The dialog shows statistics on how many ads you've blocked overall, as well as on the current page. You can also compare the webpage's load speed with and without ad blocking.
Learn more
Download the Opera browser for computers, or take ad blocking for a spin in Opera Mini for Android.