The drone market, both in professional and consumer sectors, has seen a staggering growth in recent years. This immense popularity has been compounded by stunning videos across the internet which show the types of footage possible from the new perspectives offered by today's drones. It's not all glitz and production value however, with industries as varied as agriculture and renewable energy turning to UAVs (Unmanned Aerial Vehicles) to improve their operations and analytical ability.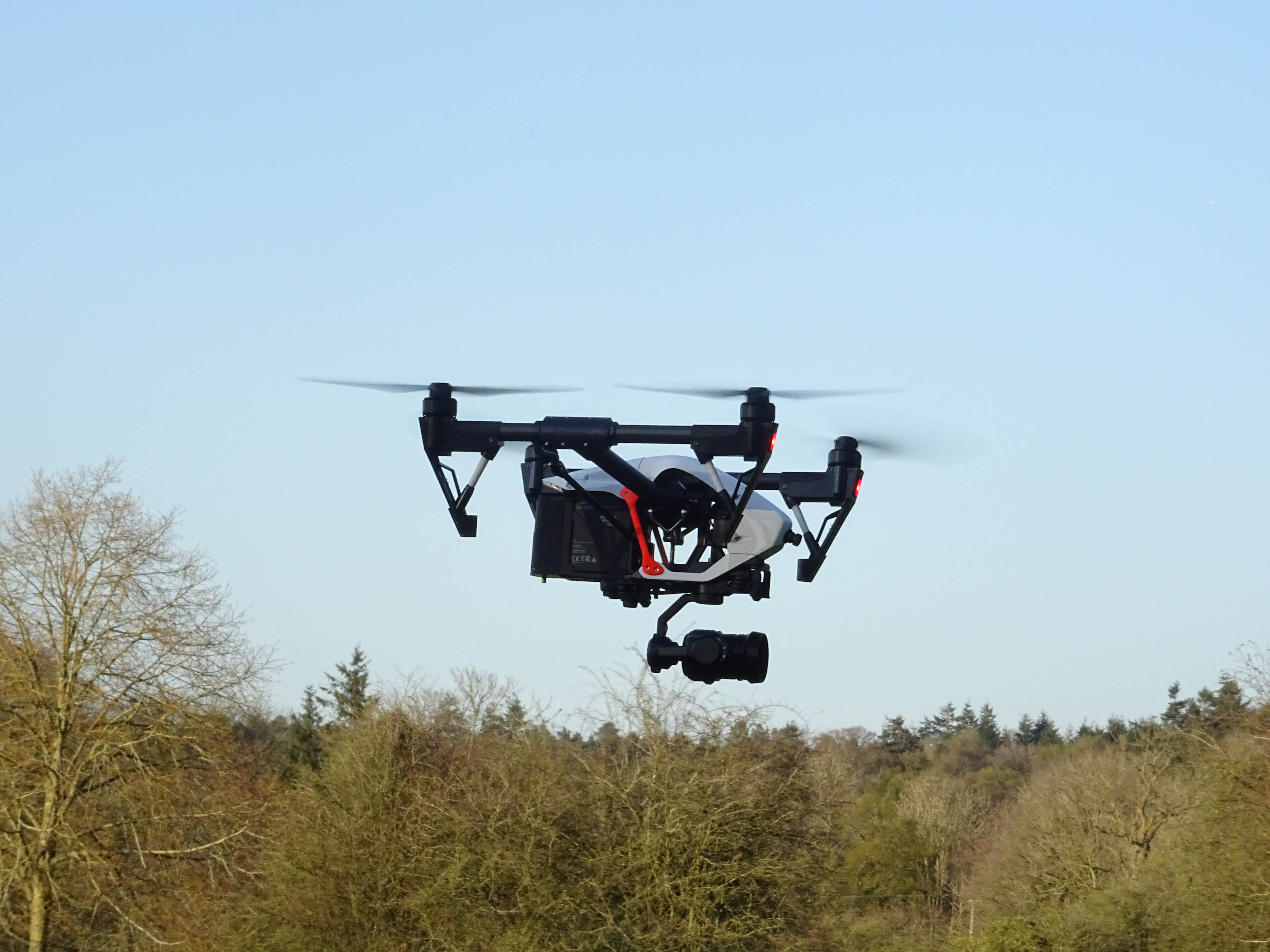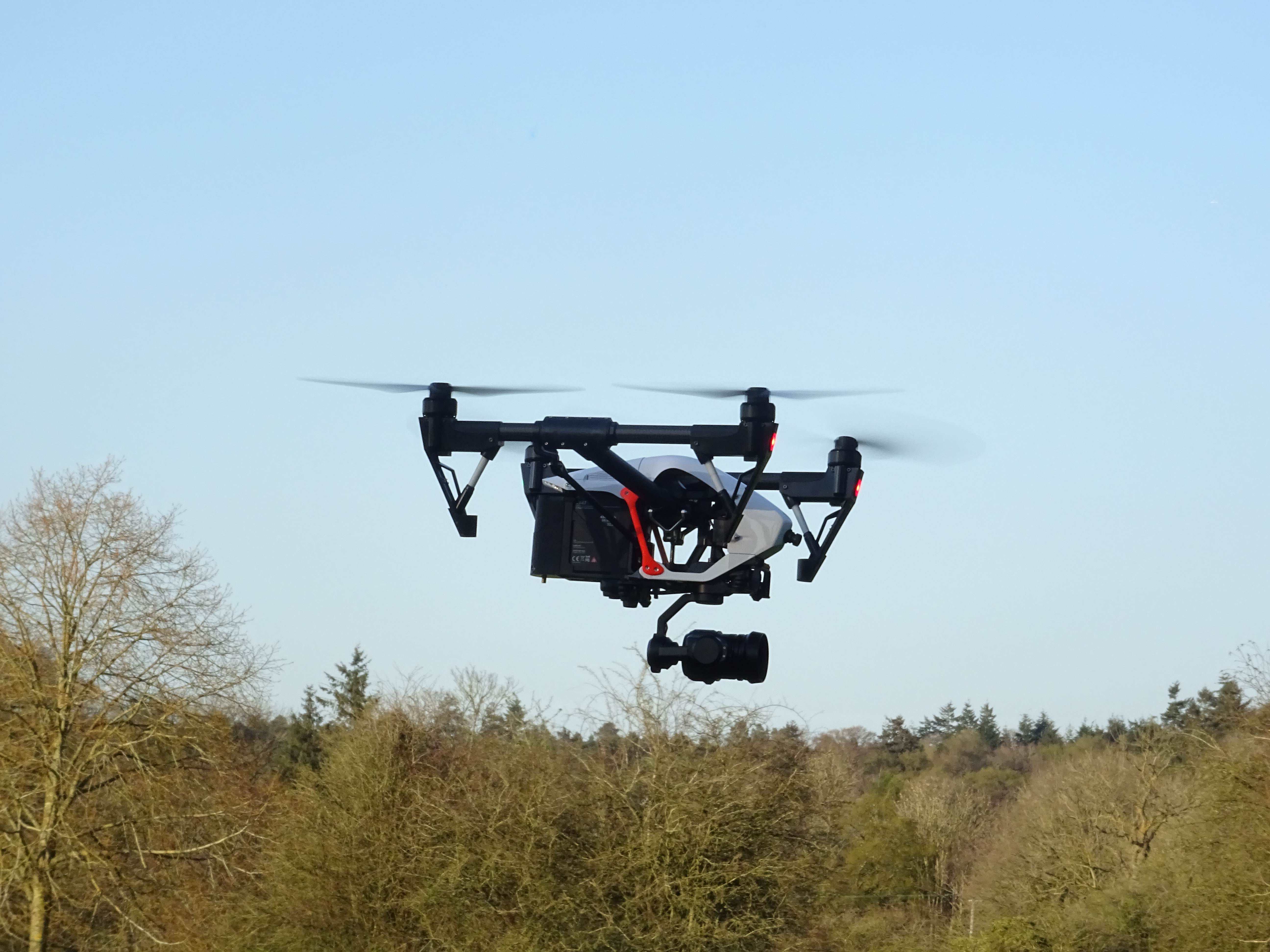 New applications for drone technology emerge on a daily basis. This is a result of unmanned aircraft manufacturers working closely with hardware and software developers to produce novel and inspired use cases. Heliguy are part of this conversation, frequently talking to universities about R&D in this exciting and rapidly evolving field.
This wealth of accrued knowledge has been put to good use, as Heliguy pass on their expertise in the form of training which gives prospective commercial drone users the opportunity to start businesses and profit from their ability to pilot their craft.
Offering a range of courses, Heliguy is committed to ensuring that trainees receive the best possible experience every time. This includes a collaborative effort with world-leading consumer drone manufacturer DJI, the 'New Pilot Day', giving an introduction to newcomers and offering commercial insights to those with more experience. They also deliver bespoke training to a range of emergency services.
Joel Ross, Managing Director of Heliguy, explains the success of our training program:
"Having experienced ground school courses with other established NQEs it was clear that the instructors came from a manned aviation background, with many who had not even flown an off-the-shelf commercial UAV."
"There were examples throughout the course referring to military type drones and scenarios, that are less relevant to the operating environment of small commercial UAVs. These same NQEs had limited industry knowledge as to what Sub 20kg UAV operators actually required. This is something we addressed as a priority in our course material."
Heliguy's CAA approved training is led by qualified drone pilots with years of experience to draw from. Trainees must first complete a comprehensive theory section which outlines everything from Air Law and No Fly Zones to the importance of weather patterns and aviation charts.
Those who wish to gain CAA permissions must also populate an 'Operations Manual'. This important document outlines how prospective drone pilots intend to commercially operate with drones. They must show an awareness of the environment they will be working in, safety procedures and what risks must be taken into account as well as the technical specifications of their chosen craft.
The Operations Manual is a crucial document that requires careful planning, regular use and must be updated in line with its respective business.
There is certainly a lot to take on board, but in line with current regulations it ensures that only those who are serious about their ambitions to gain their Permission for Aerial Work from the CAA will be able to operate. This ensures, among other things, that airspace remains safe and seeks to reduce the number of near-misses by drones frequently reported by the media.
The final step on the path to CAA permission is the all-important practical flight assessment which puts into practice everything these future drone operators have learned as well as testing their ability to plan and make snap decisions. The test is designed to check flight planning, safety skills and piloting ability. Trainees are given an assignment which they must research as they would for a commercial job.
After receiving the brief they are expected to check the weather, flight charts, file their Notice to Airmen (NOTAM) and, if required by the location, contact Air Traffic Control before setting off to complete their test. On arrival, it's essential that a comprehensive site survey and risk assessment are undertaken before carrying out the assignment.
Heliguy conduct these drone training courses across the UK, currently operating from three locations which benefit from the complete support of an experienced training team on every course.
Their primary training centre and headquarters is based near Newcastle upon Tyne in the North East of England. Aside from top-flight training, this location offers trainees access to dedicated sales staff who are able to advise on everything from useful attachments to the latest drones. Heliguy's tech team is also available to help with any issues that occur.
The training team also travel throughout the UK to ensure that everyone who wants to receive a permission to operate commercially from the CAA has the opportunity to do so. Their central UK location is currently based at the Oldham Road Holiday Inn, Manchester, and for their Southern-most trainees, they offer courses at the Elvetham Hotel in Farnborough.
Aside from industry-leading training, Heliguy are also a trusted supplier of drones and camera equipment from consumer drone giant DJI and US-based Freefly Systems among others. Offering unparalleled support and knowledge of their products, the team are passionate about their marketplace and equally eager to help with any queries from current and potential customers.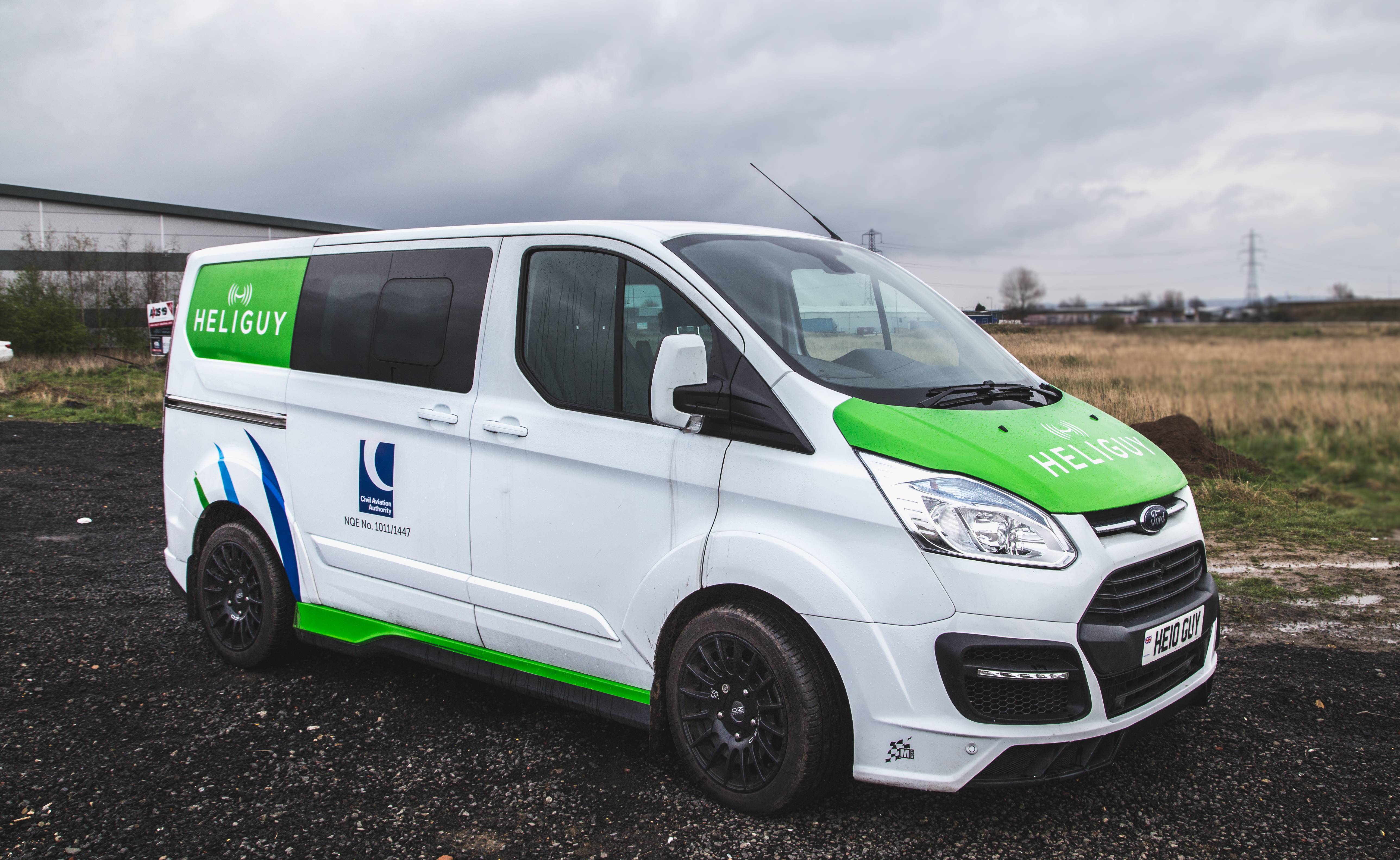 With a level of availability that ensures that customers are always able to get the answers they need, when they need them, it's no wonder Heliguy have such a high satisfaction rating from those that use their services.
Heliguy also provide repair and build services spanning jobs as large as the design and construction of heavy-lift rigs to smaller fixes carried out on hobbyist quadcopters. Their technical team may come from a range of backgrounds but they all share the same drive and commitment to be the best at what they do.
They've come a long way from their humble beginnings as a local supplier of RC helicopters and have seen great success, growing alongside the rapidly expanding drone market. From the early days of supplying rudimentary quadcopters to stocking the latest releases from market leaders such as DJI, Heliguy have their finger firmly on the pulse of the drone market.
Add this sales savvy to their accredited training courses, more of which are being developed all the time as well as dedicated repairs from their expert technical team and you can see that Heliguy is a company that knows its industry inside and out.
Rapidly extending their reach without compromising on quality, both in terms of products and staff intake, their ambition to become a marquee name in drone circles isn't far from being realized.
Evolving alongside advances in drone technology Heliguy supply, build and offer training courses approved by the UK's Civil Aviation Authority (CAA). A one-stop-shop for all things UAV, few providers can claim to match their expertise within the industry.