STEC's core business is public infrastructure works and in particular, transit projects involving both tunnelling and civil & structure works; their parent company is Shanghai Design and Build Tunnel Boring Machine (TBM), which provides them with an edge over other civil contractors. Though STEC's business focus has always been public infrastructure and tunnelling work, there are plans to venture into other fields when the market situation is conducive.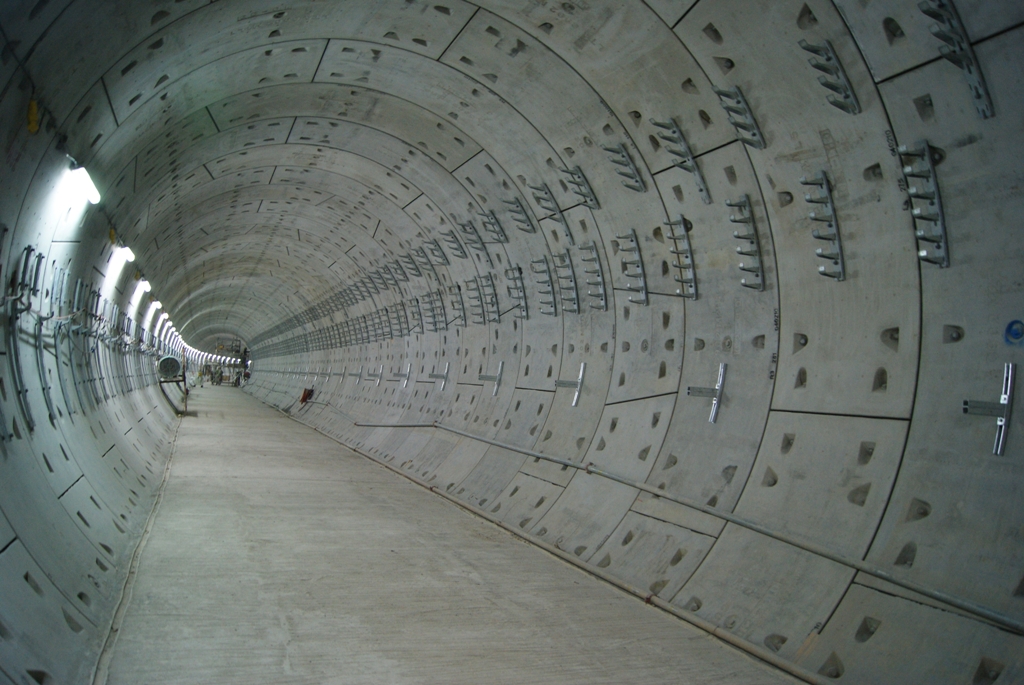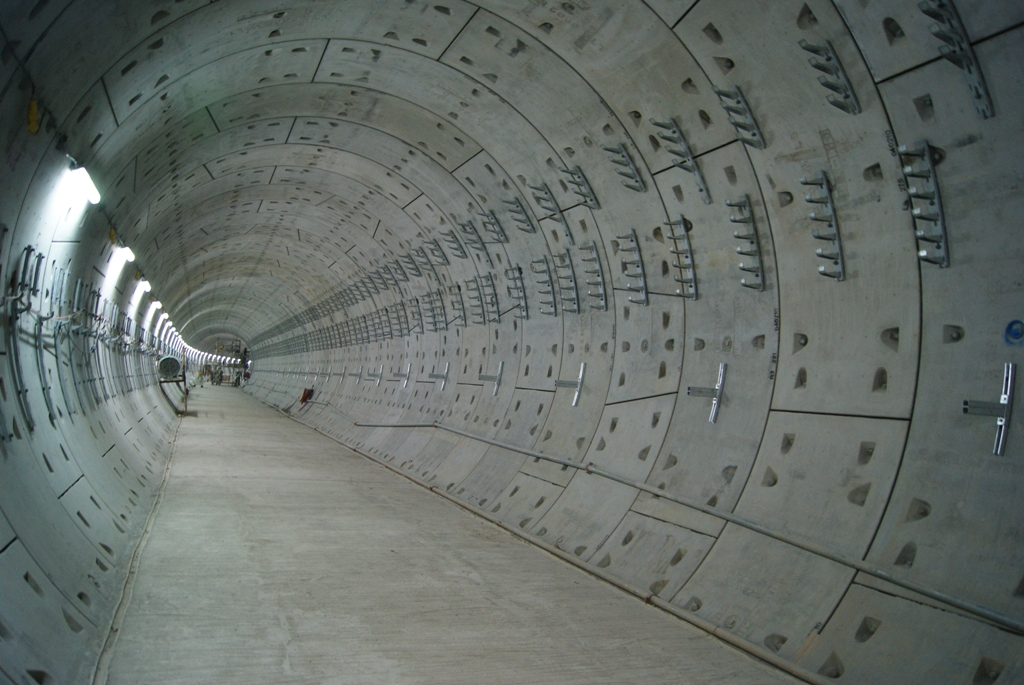 We spoke with Eng Leong Khor regarding his involvement within the company and the projects that have put them on the map.
"I was trained in Civil Engineering and has been working on tunnelling and underground projects for the past 29 years, having been involved in the Hong Kong Tai Lam Tunnel; Taiwan Kao Hsiung City Metro Line; Singapore Land Transport Authority (LTA) East-West Line; North-East Line; Circle Line; Downtown Line and currently the Thomson-East Coast Line," he says.
In his current capacity as the Project Director of LTA Thomson-East Coast Line T225 Project, the company has granted Eng Leong a relatively free rein to manage the project in terms of cost control, manpower recruitment, procurement and administrative matters.
Being a civil engineering company and in particular specialising in tunnelling works, is a niche industry in Singapore. The parent company produces Earth Pressure Balance (EPB), TBM and Slurry TBM, which are commonly used to cater for the different types of ground conditions locally, "STEC organises annual activity which we promote Corporate Social Responsibility. Volunteers from HQ and Project Staffs are involved in social works which recently included visiting Old Folks Home and Cleaning up of Sembawang beach and we also carry out fund raising for victims of natural disasters such as the 2008 Sichuan earthquake."
ENGINEERING. THE INDUSTRY. THE PEOPLE.
According to Eng Leong, the industry looks buoyant thanks largely to the current Masterplan to discourage driving and invest heavily in the public transportation infrastructure including vehicles on road and rail. This vast plan is all-encompassing and will directly affect the lives of the millions of people living in Shanghai, transforming the city by improving the ability of residents to get around the city. Aimed to be completed by 2030, do not be fooled by the amount of time between now and then as the undertaking is not only vast but comes with a need for an almost surgical approach to engineering and tunnelling. Led by the LTA for transit projects, there was really only one company that they could turn to.
To achieve this goal is going to take the cogent efforts of everyone involved and every member of the 1,300 staff contingent is going to have to focus hard and pull together to complete this city-changing project. To ensure the team spirit is as strong as it can be, STEC have set a good stage for the employees and invested a great deal of time and money into their individual development.
"STEC views each of our staff as pillars to the company and we have placed a great deal of emphasis on their maintenance and development," Eng Leong explains, "All staff are therefore provided with everything they need to not only complete their task and duties but also to develop and enhance their careers."
For too many companies today, employees are merely a number and a figure on a spreadsheet, but for STEC they see each and every staff member as a means for the company to grow and develop. Each one of them represents a part of the machine as a whole and so every staff member must not only be developed to the fullness of their potential but allowed the avenues to develop and grow to offer even more back into the company. This kind of loyalty will only be shown however, after the company exhibits it first.
MAIN CLIENTS
STEC business is project based and their primary client is LTA. All LTA projects place great emphasis on workplace safety, health & environment, engagement with stakeholders, quality and time. STEC has invested significantly in resources and time to promote and incubate a safety mindset in all staff and workers. Their hard work and commitment has won STEC numerous workplace safety and health awards from LTA (including the land transport excellence award) and the Ministry of Manpower (MOM), as well as the Building & Construction Authority (BCA) Green & Gracious Star Award Certification.
Importantly, STEC needs to and has always maintained a strong relevance in their industry, so staff from the branch companies come together each year to share the good practices that could be implemented in other parts of the world, "This collaboration and teamwork ensures that there is a pool of ideas and fresh thinking to draw from on future projects,"
PAST TRIUMPHS
STEC have found a strong strategy in applying what they call the Three R's; Remind, Reward and Remove to help achieve workplace safety and health excellence. Eng Leong reveals that this was first really noticed in 2012 during their work on the LTA Downtown Line Stage 2, which not only involved a huge work area but also posed a host of new challenges including having to bore a tunnel for an MRT truck at a depth of 29m, running below an existing infrastructure including flyovers, roads and buildings as well as working precariously close to other MRT tracks that were already in operation. They were given the added challenge of accomplishing all of this while causing minimal interruption to the everyday activities of road users, residents and businesses.
Eng Leong explains that STEC overcame these challenges and even chalked up more than four million accident free hours by making the workplace safety and health culture a main priority and establishing the 3 R's as staff mainstays.
"Safety is something that we take very seriously and this is embodied in our corporate slogan – safety is the measure of our success," he says.
He goes on to add that workplace safety is suitable for lip service but that it has to be given hands on attention and so during the period of this project they had three tool box meetings every day, which all site personnel had to attend to discuss incidents at other worksites and draw lessons from the appropriate safety or preventative measures put in place. During these meetings, personnel protective equipment was checked and the whole meeting ended with a chant of "safety first", which cements that manta into the minds of everyone working on site.
"It is important to have a constant reminder of how important safety is," Eng Leong says, "We take the time to remind them that their purpose here is to make a living and give their families back home a better life. And that they shouldn't put themselves or their fellow workers in harm's way."
STEC often goes beyond the minimum standards when it comes to safety checks. It was one of the first companies to conduct maintenance checks of the crane boom weekly when the industry standard was monthly and they also take the time to acknowledge and reward those involved in their projects.
As many of the project managers, engineers and supervisors have worked on several STEC projects, they too play an important role in upholding the company's culture of workplace health and safety. Workers who are recruited on a project attend a behaviour-based safety programme. A written survey, conducted in the worker's language of competency is completed anonymously to determine the workers knowledge of and their attitude to safety. The responses provide feedback on the additional training workers may require. This is in addition to the compulsory one-hour theory induction course on safety that all have to go through.
Eng Leong reflects that receiving the Safety and Health Award Recognition for Projects in 2012 was not only important as it increased the project team's morale, but also because it sets a high standard that keeps everyone on their toes and wanting to enhance themselves for future years, "Ultimately, it increases productivity and promotes our company image as a work and health and safety champion," he says.
This led since, to the opening of STEC's corporate WSHE Workplace Safety Health and Environment training centre. With a dedicated training centre, Eng Leong explains that it has made it easier to illustrate the importance of workplace safety as well as the consequences of unsafe practises.
In 2015, Henry Ho, STEC's workplace health and safety manager, explained that mishaps at construction work sites essentially boil down to one word; complacency. Human error – such as working from a height on scaffolds without a harness to unsafe lifting operations by cranes – is the weakest link in efforts to ensure that everyone goes home safe.
Often, it's not even because of negligence but a desire to get the job done as expediently as possible. Workers may "risk" unsafe procedures because they are given a task to do and want to complete it as fast as possible so that the project can continue, so they take unnecessary risks that at the time seem trivial. As an example, they may not wear proper safety equipment such as hard hats or foot protection because it is uncomfortable and because they've "never had an accident before". It is a sad reality that experience can swing in the way of common sense on a work site. Any kind of engineering or construction, be it tunnelling or building a sky scraper, is an orchestra of parts; a thousand little jobs that have to be completed in a timely fashion with the best quality and at the end of a shift when a worker's mind is on something else, sometimes they will cut corners to get the job completed. It is unfortunately human nature. The words, "It'll only take a minute," often end in tragedy.
This is why it is up to STEC to install within their crews a sense of responsibility that is rewarded when the right steps are taken. When a worker says, "No, I have to follow proper procedure" there needs to be in place systems of reward and recognition and this is what has been implemented to encourage everyone involved to take their safety seriously and not to put themselves at risk.
As a winner of three SHARP (Safety and Health Award Recognition) Awards, STEC has become the benchmark standard for worker health and safety. Last year a batch of three SHARP awards were won for the company's work on the Newton station along the Downtown Line Stage 2; Gull Circle station and the viaducts for the Tuas West extension; and the tunnels between Woodlands station and the Mandai depot for the Thomson East Coast Line.
The company organises annual WSH campaigns, monthly "accident free" lunches and weekly competitions and quizzes on safety with prizes to be won, as incentives for good work and safety behaviour. Annual awards are also given for safety-compliant behaviour.
STEC is looking even further into rewarding workers with good WSH knowledge by given them free air tickets to visit their home country for a week. The company has been an active participant and year-on-year awardee in the WSHC awards since 2012. Mr. Ho explained that winning the WSH awards increased the project team morale, sets a high standard and keeps everyone on their toes to enhance the WSH excellence in the workplace.
 CURRENT PROJECTS
The construction of Shenton Way station (T225) and its associated tunnels was awarded to Shanghai Tunnel Engineering Co., Ltd in 2014 at a contract sum of approximately S$368 million and the company was recognised as being one with extensive experience in transit projects, within Singapore. Shenton Way MRT Station (TE19) is an upcoming underground Mass Rapid Transit station on the Thomson-East Coast Line in Singapore. It will be located around Asia Square and Shenton House.
The Mass Rapid Transit, or MRT, is a rapid transit system forming the major component of the railway system in Singapore, spanning the entire city-state. The initial section of the MRT, between Yio Chu Kang and Toa Payoh, opened on 7 November 1987, making it the second-oldest metro system in Southeast Asia, after Manila's LRT System. The network has since grown rapidly in accordance with Singapore's aim of developing a comprehensive rail network as the backbone of the public transport system in Singapore, with an average daily ridership of 3.031 million in 2015 (including the Light Rail Transit (LRT)), approximately 78% of the bus network's 3.891 million in the same period.
The MRT network encompasses 170.7 kilometres (106.1 mi) of route, with 101 stations in operation, on standard gauge. The lines are built by the Land Transport Authority, a statutory board of the Government of Singapore, which allocates operating concessions to the profit-based corporations, SMRT Corporation and SBS Transit. These operators also run bus and taxi services, thus facilitating full integration of public transport services. The MRT is complemented by a small number of local LRT networks in Bukit Panjang, Sengkang and Punggol that link MRT stations with HDB public housing estates.
The Thomson-East Coast Line (TEL) will be the sixth Mass Rapid Transit (MRT) and the fourth fully automated and driverless system line in Singapore. The line was announced on 15 August 2014 by the Land Transport Authority as the merger of the Thomson Line (TSL) and the Eastern Region Line (ERL). The line is fully underground. The stretch from Woodlands North to Gardens by the Bay costs S$18 billion. The line will open in five stages from 2019 onwards and interchanges with all existing lines. When the first three stages are opened, it is expected to serve about 500,000 commuters daily.
The line, which is 43 km (27 mi) long and consists of 31 stations, will run through the north-south corridor, starting in the northern Woodlands area, passing through the estate of Sin Ming Avenue, down to the residential Thomson area and the shopping districts of Orchard and Marina Bay, then running eastwards along the east coast through Siglap, Marine Parade and Bedok South, before ending at Sungei Bedok. Residents in the heartlands of Sembawang, Yishun, Ang Mo Kio, Bishan-Toa Payoh, Moulmein-Kallang, Tanjong Rhu and Bedok South will benefit from faster and more direct connections to the city. Its depots are located at Mandai, south of Woodlands, and near the south-eastern terminus of the line at Tanah Merah.[4] If built, the planned Singapore-Johor Bahru Rapid Transit System is also likely to offer interchange to the line's Woodlands North terminus.
The scope of work that they are involved in with LTA includes the design and construction of Newton station and associated tunnels for Downtown Line 2, the construction of tunnels between Tampines East station and Upper Changi station for Downtown Line 3 and the construction of Gul Circle station and viaducts for Tuas West Extension.
STEC (Singapore) is currently the Regional Headquarters for the branch offices and having being appointed as Managing Director, Eng Leong will be spearheading the team to venture into new grounds, "We are actively looking into possible business opportunities in Malaysia; Thailand, Myanmar and Indonesia," he says.
He continues, "By further expanding the operations into other parts of Southeast Asia, it would raise the stature of the company and may even create overseas job opportunities for the locals here as the plan is to gradually increase the team strength and resources as required in the process of this expansion plan."