Tasked with unifying the facility management industry in the Middle East, MEFMA has written the book on this field and set the standard for what has become an important resource for the facility management industry.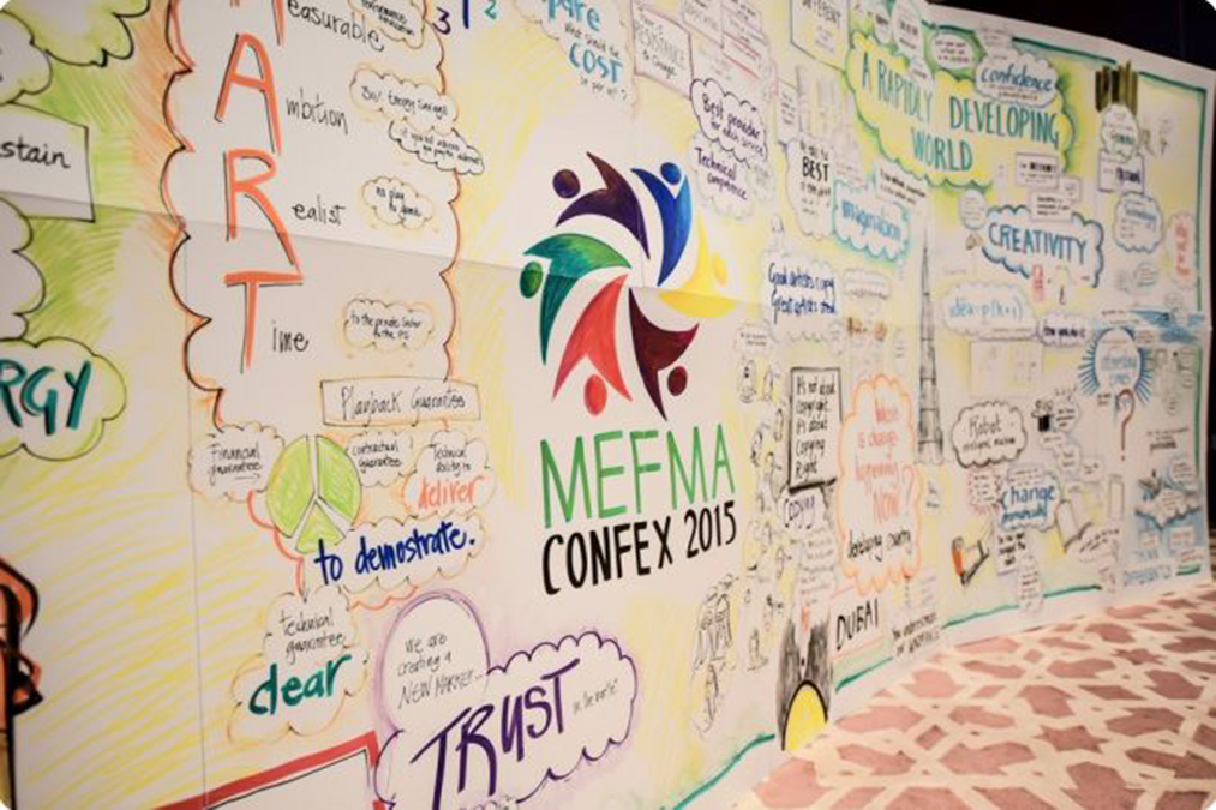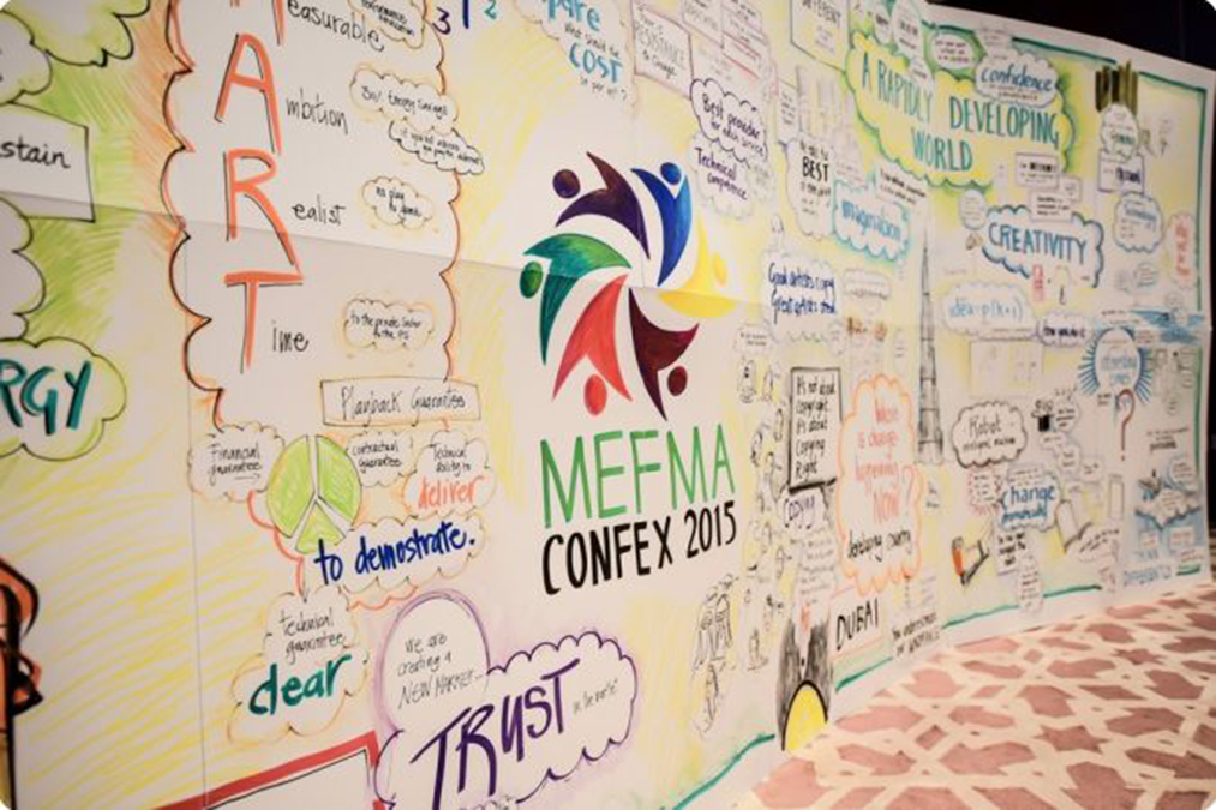 We spoke with Board Member and Director, Ali Al Suwaidi, regarding the importance of being a people orientated company.
In a nutshell, the association conducts research, provides educational programmes and assists corporate and organisational firms in developing sustainable facility management strategies. Mr. Al Suwaidi adds, "MEFMA provides a standardised framework for professionals in the Facility Management industry which include a construction industry stakeholders, building owners and occupiers across the Middle East."
"Our aim is to build a sustainable Middle East and you have to do this by affecting the people who you plan to work with," he adds, "Including education, knowledge sharing, thought leadership, legislative governance and face-to-face networking events. All of these are significant components of strategic FM to be promoted, supported and implemented by MEFMA and its members."
TRAINING COURSES
To ensure that the industry is as bountiful as possible, MEFMA implemented a training programme that received quite a bit of media attention for its innovation when it was launched in 2013. The Muhtarif course (which means 'professional' in Arabic) was a follow up development of its existing foundation programme entitled Ta'aseesy.
Mr. Al Suwaidi explains, that this course was and is meant for students who have already completed the Ta'aseesy foundation in FM course, "It consists of five modules, including management accounting, operations management, project management, sustainability, and leadership," he says.
When the course was first implemented, Sinead Bridgett, director at MEFMA, said the foundation course was put into place in the region as the industry had been in its "incubation stage" and that this was the appropriate time to input some fresh idea and philosophies, "The foundation course wouldn't predominantly be seen in the other associations worldwide because the industries there are at a much more mature stage. The Muhtarif is just a natural progression from the foundation course," she explained.
Bridgett added that this graded certification will be in line with what the International Facility Management Association (IFMA) offers.
To enhance the courses aptitudes, MEFMA teamed up with City & Guilds from the UK to further blend the course and according to Bridget, this means that MEFMA had to rework some of the modules to be relevant to the regional industry and related laws.
The training course was also made available to other areas of the industry to help bring up the overall standard in the field. This was not, however, a reinvention of the wheel, but rather an exercise in ticking all the necessary boxes needed for open development and future growth.
The course was designed on ideas by IFMA, where the student can pay for their course content and then MEFMA gives them a password and they can download training material like PDFs and video clips. Prior to the exam there is a three-day course, allowing questions to be asked and certain areas to be clarified. The online progress of students is monitored by trainers who have been put in place specifically to help them succeed.
2014
The following year, in a bid to bring about transparency and standardisation to the facilities management industry in the MENA region, MEFMA created the MEFMA Star Rating System (SRS) that sought to benchmark buildings and facilities, as well as encourage the use of best practice for integrated FM across the region.
These kinds of developments set an important precedent for the industry and they were announced at the Annual Confex in March, which was held at the Address Hotel in Dubai. Inspired by the recent launch of a star rating system for all government services by H.H. Sheikh Mohammed bin Rashid Al Maktoum, Vice President and Prime Minister of the UAE and Ruler of Dubai the new system was very well received and seen as a massive leap in a prosperous direction.
Speaking of the importance of best practice, Jamal Lootah, president, MEFMA, and CEO, Imdaad said: "Benchmarking our industry and facilities against globally recognised parameters is essential to driving up the standards across our industry as a whole. MEFMA's SRS programme will instil a culture of continuous improvement which will lead to a higher level of customer satisfaction and return on investment for building owners and investors alike."
Outlining some of the details of MEFMA's SRS programme, Mr. Al Suwaidi said at the time, "Once approved by the board, the SRS Programme will be applicable to any facility across the Middle East with the aim of ensuring safety, productivity, longevity and ROI. The SRS system will also benchmark the sustainable integration of the four core components of our industry: People, Process, Technology and Real Estate."
2015
In 2015 the health and safety training programme was extended. At the annual FM Expo today, MEFMA announced a new partnership with learning and development specialist International Workplace that aimed to see MEFMA expand its range of courses in the GCC region and beyond.
The new MEFMA course programme provides a wide range of courses in health, safety and environmental management, leading to internationally recognised qualifications accredited by IOSH, NEBOSH and the Institute of Environmental Management and Assessment (IEMA). Courses available via eLearning and classroom study modes.
The MEFMA Health, Safety and Environment (HSE) course programme also provides a suite of short courses via eLearning that provide an ideal induction for FM services providers and public sector clients looking to train large numbers of staff in essential skills such as health and safety and sustainability. MEFMA eLearning courses are available direct to employers, delivered via a cloud-based learning management system that provides real-time reporting for an unlimited number of students.
MEFMA's new HSE course programme will be delivered in partnership with training and consultancy provider International Workplace, led by its Dubai-based Chairman Lionel Prodgers. A former Chairman of the British Institute of Facilities Management (BIFM) and the European Facility Management Network (EuroFM), a former board member of IFMA and an active supporter of MEFMA, Prodgers provides valuable insight into compliance in international markets.
On this, Sinead Smith, MEFMA Director, commented, "We're delighted to be working with International Workplace to expand our training course programme into areas such as health and safety and environmental management, which we know are important to MEFMA members. We can now provide a one-stop shop for IOSH, NEBOSH and IEMA accredited courses, in addition to the IPAF and PASMA courses that are proving so popular."
And Lionel Prodgers, Chairman of International Workplace, added, "We're looking forward to working with MEFMA on this important initiative. We know that eLearning is becoming increasingly important to employers in the region as a component of a blended learning format and our suite of award-winning health, safety and environmental courses provides a flexible, low-cost alternative to classroom training."
To unify any industry, Mr. Al Suwaidi explains, requires a focus on the people and the staff.  To best create cooperation and growth, you need to affect and develop the people involved.