For more than 160 years Siemens in Russia, Belarus and Central Asia has been the synonym of innovation, technological excellence, quality and reliability, ensuring the company development in the region and contributing the technological experience to Russian business. We spoke with Power and Gas Divisional CEO Dr Nikolay Rotmistrov about it.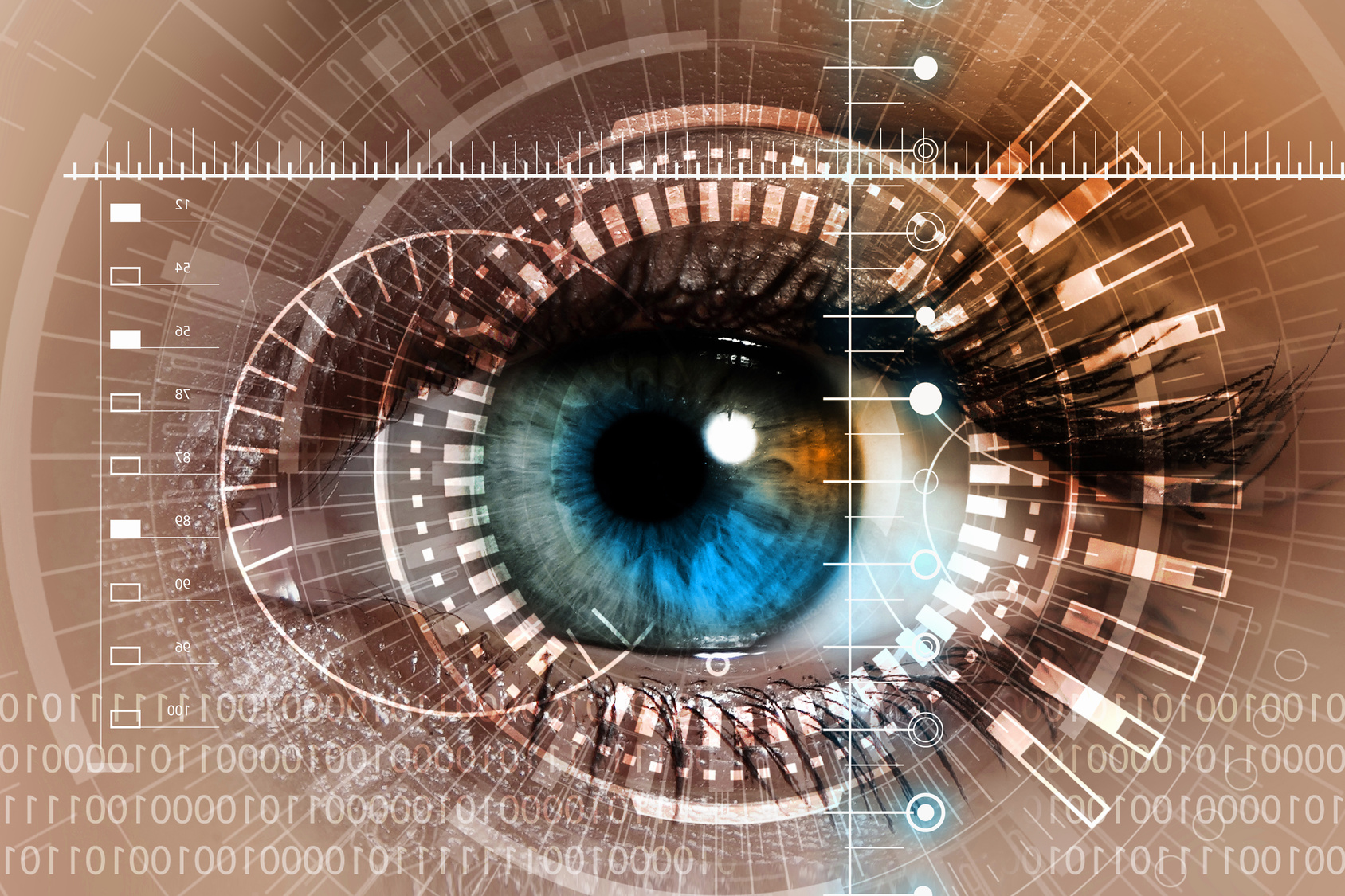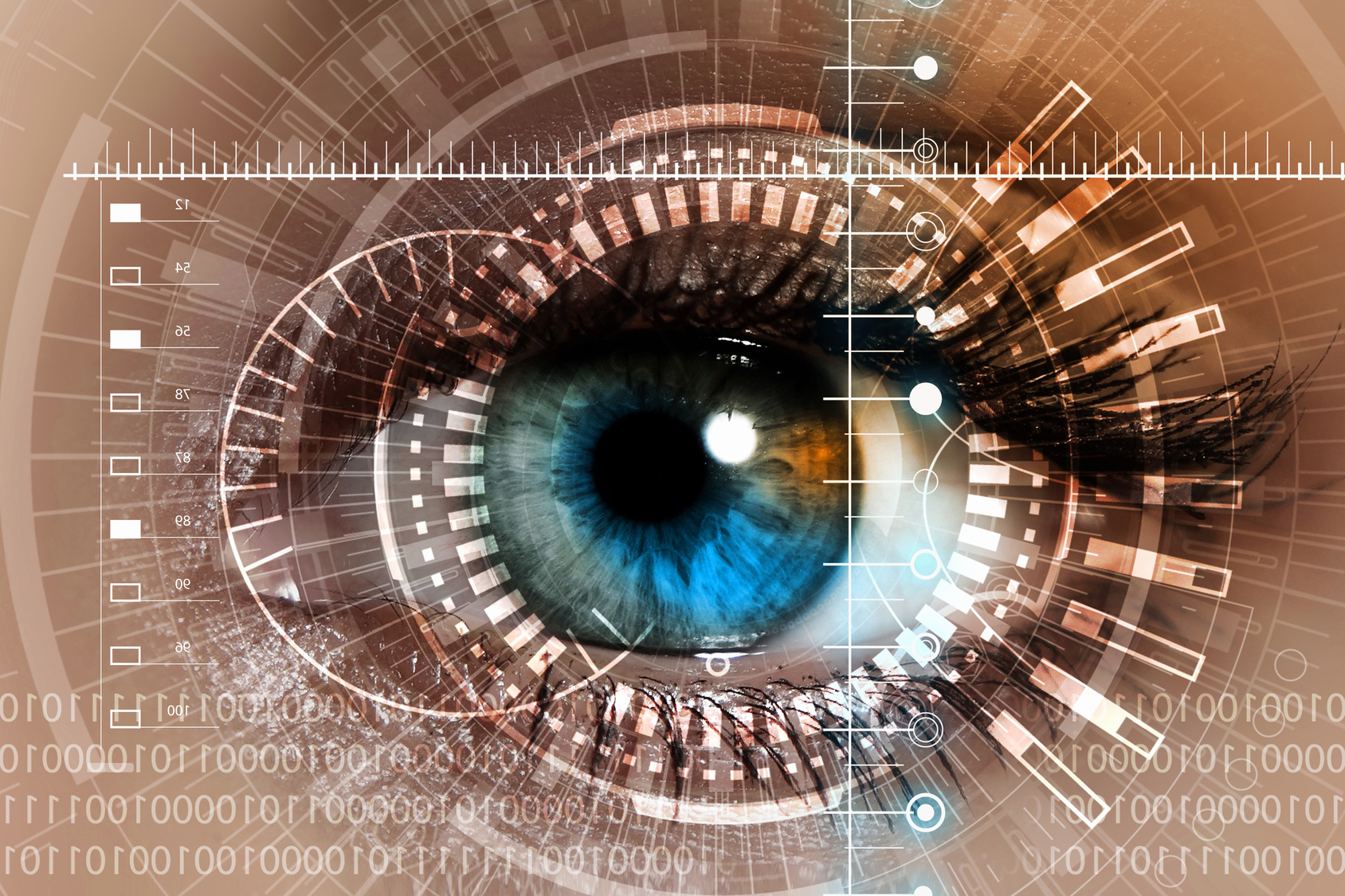 Siemens is a global powerhouse focusing on the areas of electrification, automation and digitalization, "We are one of the world's largest producers of energy-efficient, resource saving technologies, and are a leading supplier of systems for power generation and transmission as well as medical diagnosis," Nikolay says, "And in infrastructure and industry solutions the company plays a pioneering role operating in all traditional Siemens business spheres."
 "Siemens" operates as the head company in Russia, Belarus and Central Asia with branches represented in over 45 cities and a total amount of around 3,000 employees, holding one of the leading positions in the supply of solutions for energy, industry, infrastructure, transport and healthcare. LCB Russia includes the Lead Country Russia and six assigned countries: Belarus, Kazakhstan, Kyrgyzstan, Tajikistan, Uzbekistan and Turkmenistan.
Nilolay explains that as part of the global Siemens strategy and to insure the success of Siemens in Russia, Belarus and Central Asia, they make full use of the opportunities presented in the spheres of electrification, automation and digitalisation. One of the key priorities of the company is also the localisation of technologies and production along the whole value chain as this allows them to be closer to customers and become a reliable partner of choice.
"The dynamic development of Russian cities and the ever increasing interest in new technologies, combined with Siemens know-how and innovative mind-set allows us to offer complex solutions for sustainable development of cities," Nikolay tells us, "This includes energy efficient solutions for industrial production, buildings, transport, healthcare which insure cost efficiency for customers, decrease of energy losses, improvement of quality of life for cities and decrease of negative impact on the environment."
He goes on to add that the Research and Development team helps to facilitate these processes by offering those special innovations that will suit the local market and ensure successful partnerships.
PRODUCTION
Siemens, as a business, enjoys a number of production facilities in Russia, these include Siemens Elektroprivod, established in St. Petersburg in January 2006 for the production and service of high voltage electric drives and frequency converters; Ural Locomotives, established in Verknyaya Pyshma (Yekaterinburg) in July 2010 for engineering, production, sale of locomotives and electric trains; Siemens Medium Voltage Elements, established in Dubna in May 2010 as an assembly plant for medium-voltage switchgear 6-35 kV (AIS, GIS), engineering, production, installation, service, training and Siemens Transformers, established in Voronezh in February 2012 for production, distribution and service of transformers.
Then there is, also Siemens High Voltage Products, established in Voronezh in July 2011 for manufacturing, assembling and commissioning, sales and service of high-voltage switches; Siemens Gas Turbine Technologies established in St. Petersburg in December 2011 for R&D, manufacturing, assembly, sales and servicing of E and F class high-power gas turbines; Russian Turbo Machinery established in Perm in September 2011, since 2015 – in St. Petersburg – a cutting edge manufacturer of compressors, which also provides packaging of compressor units; Siemens Industry Software established in Moscow in January 2007 – a leading global provider of product lifecycle management – from design inception to manufacture and support and Depot Metallostroy established in St. Petersburg in December 2009 as a maintenance depot for servicing high speed trains Sapsan and Lastochka
REALLY ONLY SIEMENS
Siemens Power Generation offers innovative technologies that are vital in making energy affordable for the global society and at the same time, profitable for operators. By using innovative power systems, scarce resources can be exploited with maximum efficiency. This makes fossil energy accessible wherever needed, whenever needed and fossil power generation as environmentally friendly as possible, "With our in-depth expertise and our state-of-the-art fossil power systems, we help our customers worldwide to successfully operate fossil power plants and to meet their specific economic and ecological challenges in their market environment." Nikolay says.
Their Power and Gas Division offers the following products and solutions for power generation and oil and gas markets: gas turbines for industrial application and power generation (>5 MW – 375 MW), steam turbines (0 MW and < 1,400 MW), generators; power plants solutions, such as gas power plant, steam power plant, combined cycle power plant, integrated coal gasification; automation systems for power plants and oil and gas production, transportation and refining; gasoil pumping units; compressor solutions for petrochemical and oil refining, general chemistry and air separation; pumping equipment for water purification; aero-derivative gas turbines; compressors.
Nikolay explains that Siemens is the only integrated energy company that serves the entire energy conversion chain with products, solutions and services, so it is the only company that provides solutions for all energy sectors including fossil and renewable power generation, power transmission and distribution and energy services as well as market-specific complex solutions for such industries as oil and gas and many others.
"In the Russian market, our main focus is localisation, customer proximity, innovations, efficiency, integrated complex solutions," he says, "The Russian energy market is one of the most dynamically growing and at the same time one of the most competitive markets in the world."
He tells us that in turbine manufacturing markets they compete with key global and local energy equipment leaders, "In the transmission and distribution equipment market, which is the most competitive one, we compete both with international companies as well as CIS producers, whose positions have been traditionally strong in this segment."
THE PEOPLE OF SIEMENS
Today the company operates in nearly 200 countries across the world with more than 348,000 employees, while the number of employees in Siemens Russia and Central Asia exceeds 3,000 people. This makes them one of the biggest employers in the area.
For more than 160 years, Siemens has stood for its key values, Nikolay says. The company vision is to be the pioneer in all fields where it is active and adhering to values of responsibility, excellence, quality, innovation, continuous improvement and a belief that professional implantation gives outstanding results.
Considering the above, Nikolay highlights the importance of the personal development of their employees, "We encourage a continuous dialogue between our employees and managers and the promotion of lifelong learning and exchange of knowledge," he tells us, "We offer our employees a wide selection of courses and trainings, degrees and diplomas, collaboration and networking opportunities, mentoring and coaching programs, as well as opportunities to develop capabilities through on-the-job challenges."
Understanding that by supporting employees to improve their skills will help them maximise their potential, Siemens has established the Siemens Learning Campus, where all of their employees have the chance to broaden their knowledge and advance their careers.
THE SIEMENS METHOD OF CUSTOMER SATISFACTION
"We're focusing on our positioning along the value chain of electrification," Nikolay says, "This is where our core business lies and is our main way of keeping ahead of our competition and keeping the customer satisfied and impressed."
 From power generation to power transmission, power distribution and smart grid to the efficient application of electrical energy – in every one of these interrelated fields, electrification, automation and digitalisation are the key business drivers. Siemens' integrated set-up not only enables them to leverage opportunities in individual markets, it also allows them to exploit the potential at their interfaces. A worldwide go-to market set-up and an organisation geared towards shared customer markets are making this possible.
Customer and business focus also includes setting clear priorities for resource allocation in the future, "We plan to utilise the power of our employees, our technological expertise and our capital in a more targeted manner in the areas where they'll create maximum value for Siemens," he tells us.
Positioning the company rigorously along the value chain of electrification and allocating resources in a targeted manner will enable them to access the fields that promise to provide long-term profitable growth. For the direct benefit of the customer, their extensive global service network enables them to react quickly and promptly send experts to site, should an urgent situation arise. Siemens has strategically positioned its Russian service facility in Krasnodar. Ten highly skilled service engineers are available 24/7 to help customers throughout Russia and assigned countries with their expertise on commissioning, service, and maintenance of Siemens equipment.
THE FUTURE
The current strategy of Siemens Russia, Belarus and Central Asia is fully aligned with Siemens Vision 2020, but also includes regional success factors. The strategy of LCB Russia is adjusted annually basing on the market situation, client requirements and internal increase of efficiency. Keys for exploiting the existing potentials are improved collaboration, increased operational excellence, market intelligence, agreed targets and actions, performance measurement, willingness and discipline in execution.
As for new developments, Nikolay had a lot to talk about:
"Siemens is a leading rotating equipment manufacturer. With the integration of Dresser-Rand to our business, we have added centrifugal, axial, reciprocating and rotary screw compressors to our portfolio, providing the industry's most comprehensive portfolio of high-speed rotating equipment and services. Siemens compression and pumping applications are available in a wide range of power ratings."
These match the needs of all stages and applications of oil and gas production, transmission, and processing. Siemens seeks to provide lowest total cost of ownership solutions for oil and gas production, transportation, refining, and petrochemical facilities and their compressors have an outstanding record for performance, efficiency, reliability, and low maintenance. Whether off-the-shelf or custom-built, Siemens and Dresser-Rand compression and pumping solutions undergo elaborate testing of all string components before delivery to the site.
Siemens is a global power house in the electrification value chain. From power generation and transmission to distribution and the efficient application of electrical energy, customers can rely on cost-effective and environmentally friendly solutions for any stage, process and application. What they offer are tailor-made electrification solutions including pre-tested modularised packages, compact yet highly flexible switchgear for HV substations as well as MV and LV applications in the oil and gas industry, and the market's most comprehensive range of transformers. Totally Integrated Power (TIP) stands for end-to-end power supply solutions from a single source – fully integrated and coordinated, across all voltage levels and over the entire lifecycle. TIP solutions offer greater supply reliability, shorter response times, higher flexibility, and lower costs, from the first idea (pre-feed) to installation and commissioning right down to operation and services.
Siemens addresses the specific requirements of the oil and gas industry with their comprehensive range of small and industrial turbines, designed for efficiency, reliability and the best possible return on investment. Combined with a portfolio of power services, Siemens is a reliable partner from installation and commissioning, to scheduled maintenance, repairs, and spare parts supply.
Processes in the oil and gas industry today often require the use of HV substations to provide the necessary power for LNG plants or refineries. Siemens offers reliable gas-insulated switchgear that covers the highest safety standards. It comes in a space-saving modular design, allowing customised solutions and requiring minimum maintenance effort. Siemens MV switchgear answers the industry-specific high-rated current and short-circuit demand in oil and gas plants. The gas-insulated MV switchgear, for example, has a compact, modular design for a reduced footprint and is maintenance-free. The highly flexible Siemens LV switchboard is available in a fixed-mounted, plug-in or fully withdrawable design and as a motor control centre.
Especially on board offshore rigs or ships, a reliable and stable energy supply is a prerequisite. To ensure this all the way from power generation to distribution, the Siemens power control concept integrates modular functions for load management, generator control and power monitoring. Their efficient Energy Management & Control System covers the full range from HV/MV power transmission and distribution systems via transformers to LV switchgear and motor control centres.
Siemens E-House solutions are customised, fully equipped and pre-tested modular power substations for a fast and reliable power supply. They are ideally suited for the electrification of oil and gas applications requiring a small footprint, short installation times and maintenance-free components.
There is a comprehensive portfolio of up-stream, mid-stream and down-stream applications available from Siemens, consisting of reliable, innovative, efficient and environmentally friendly products, systems and solutions, extending across the entire oil and gas value chain. Moreover, because Siemens is one of the few companies to supply solutions to all areas of the oil and gas industry, they can work with customers to develop cost-saving, integrated solutions as a single source supplier. Power generation, transmission and distribution, automation, compression, pumping, water treatment – they have the right technology to make these processes more efficient based on extensive, market-oriented research and development programmes. All these solutions are applicable for the Russian market.
RECENT ACQUISITIONS AND PROJECTS
The new Dresser-Rand business is an important member of the Siemens family of businesses. Dresser-Rand supplies custom-engineered rotating equipment solutions for the worldwide energy infrastructure. The acquisition allowed Siemens to supplement its oil and gas portfolio and to become an even more powerful player in the oil and gas market. With its comprehensive portfolio of compressors, turbines and engines, Dresser-Rand is a leading supplier to the oil and gas, process, power and other industries worldwide. The acquisition complements Siemens offerings with rotating equipment for oil & gas and industrial applications. Applications covered are high-pressure field injection and oil recovery, gas liquefaction, gas transmission and refinery processes.
Siemens and Dresser-Rand together have the industry's most comprehensive portfolio of high-speed rotating equipment and services. This gives customers more choices from a single provider. As Siemens works on product rationalisation and new, advanced technologies, its equipment solutions will become even more competitive, helping customers to lower the life cycle costs of their compressors, gas turbines, steam turbines and engines.
Siemens provides service support for compressors throughout their lifecycle. The portfolio of maintenance and service solutions encompasses everything from installation and commissioning through to scheduled maintenance and repairs, and spare parts supply. The combination of Siemens and Dresser-Rand's global service network and competencies enable faster responsiveness and service execution. Local presence on a global scale, matching global service presence and extensive capabilities make Siemens a reliable partner.
This merger combines two highly complementary businesses to create a leading world-class supplier to the oil and gas industry. With its expanded capabilities and comprehensive offering, the new business will focus on serving customers with applications for offshore production, onshore production, LNG, pipelines, air separation, chemicals, industry and refining / petrochemicals.
One of the highlight projects is Yamal LNG. The Yamal LNG project includes the supply of eight SGT-800 gas turbines, four waste-heat recovery modules for the Yamal LNG power plant (376 MW), four compressors and 29 E-Houses. Siemens technology helps to achieve high efficiency and flexibility of the power plant. The project is very important for several reasons: 1) Novatek is the biggest independent gas producer 2) The LNG market development is the upcoming trend 3) The contract volume is significant 4) It's the biggest project in the history of IP business unit 5) It's also the first project realised in such heavy geographical and climatic conditions and 6) It's the first experience of equipment supply for the LNG plant's auxiliary power station
"Sustainability is our strategic goal which implies the company's responsible activities in the economic, environmental, and social areas," Nikolay reveals, "Sustainability opens up new possibilities for business both now and in the future."
 One of the biggest challenges is to balance the need for cleaner energy to slow down climate change, while at the same time satisfy the demand for affordable energy from the markets. Achieving this balance requires an increasingly complex and technologically advanced energy system as well as more efficient, cleaner power generation. Environmental challenges have to be met with innovative technologies. The electrical system can play a central role in reducing emissions, since some 40 percent of global CO2 emissions today stems from converting fossil fuels into electricity. Higher-efficiency power plant technology and grid structures already enable a significant reduction in harmful emissions. In many parts of the world, energy from wind, water and the sun can replace a substantial percentage of fossil fuel energy, but this is not the case for Russia so here we use mainly possibility to reduce emissions by using CCPP and CHP technologies.
Some of Siemens products are pre-designed specifically for harsh arctic conditions. For example, the main technology used in highly efficient SGT-800 gas turbine in respect of Arctic conditions is the air heating technology. Another feature important for Arctic region with its remoteness and isolated location as well as heavy conditions for assembling, is the high extent of completion of Siemens turbines, allowing to assemble them in short time. On the whole, all their products are adapted for Arctic conditions; we are talking about special technological solutions only for temperatures lower than -50 C. An interesting example of such products is the Mobile Compressor SMCP-250, which possesses the characteristics of arctic resistance (–55°C), highest availability (≥ 98%), zero CO2 emission and energy efficiency. The mobile wellhead compressor can operate in severe ambient temperatures between –55°C and +40°C. With an output of 450 kW and a capacity of up to 100,000 normal cubic meters per day, this solution can extend the production life of a well that would otherwise die.
Within the framework of cooperation between Gazprom and Siemens, a Holland division of Siemens, was assigned the development of a compression unit intended for increasing gas field operation by Gazprom. Vingapurovskoe field of Gazprom dobycha Noyabrsk LLC has been chosen as a "pilot project" deployment site. The Far North Region (Vingapurovskoe field location) has dictated conditions for equipment containers to be installed with electric heaters, ensuring compressor equipment engineering systems operability within negative temperatures. Pilot operation of MK-450 indicated that the distributed compressing technology makes it possible to operate wells with low wellhead pressure, not sufficient for production into the gas-gathering line header; this ensures improvement of production capacity and extension of the period of operation of the whole gas field. The compressor unit has been designed to function in fully automatic mode, offline control and programmable logic controller operated algorithms of emergency protections. Compressor units of this type belong to the category of equipment fabricated on the basis of "minimally manned technologies" as it is equipped with systems for remote monitoring of unit operational parameters. The same technology is also used in ECO-compressors.
"It is essential that Siemens Russia remains at the forefront of the technologies we produce and advocate," Nikolay says, "Not only for our bottom lines but for the future of generations working for our business."