The commercial and domestic cleaning sectors are a growth industry where there are large sums of money to be made. With very little equipment and a lot of enthusiasm, you could launch the next big success story in the sector. You will always be cashflow positive and can start up almost immediately. Before you know it, you could have a team of employees and a raft of lucrative contracts. This is what you need to know about setting up a cleaning business.
Decide on what type of cleaning service you will provide
You can choose to provide one or all of three types of cleaning service. If you provide a domestic cleaning service, you will probably start off doing most of the work yourself. As you get busier you may take on new staff and you will have to choose what is the best time to take on employees for your business. You will be cleaning people's homes and so honesty and reliability are essential.
If you take on a commercial cleaning contract, for example, to clean an office block, you will not be able to do this by yourself. You will need a team to work with you right from the start and you will need some more equipment. Later, you may be able to step back and take on more of a management role. If you looking for someone to model your company after, Ideal Cleaning are a great example. If you read through their website, you'll be able to gain better understanding of what they provide in their commercial cleaning services. On their office cleaning page, they mention that their staff are fully trained (which is ongoing) and are fully briefed on the specification for each site they work on.
The final option is to take on specialist cleaning contracts. This may require you to buy in special equipment and even undergo some training. You may provide a window cleaning service or graffiti removal service. There may be particular types of insurance that you need to purchase. If you do not have the relevant skills yourself, you may have to employ someone who does.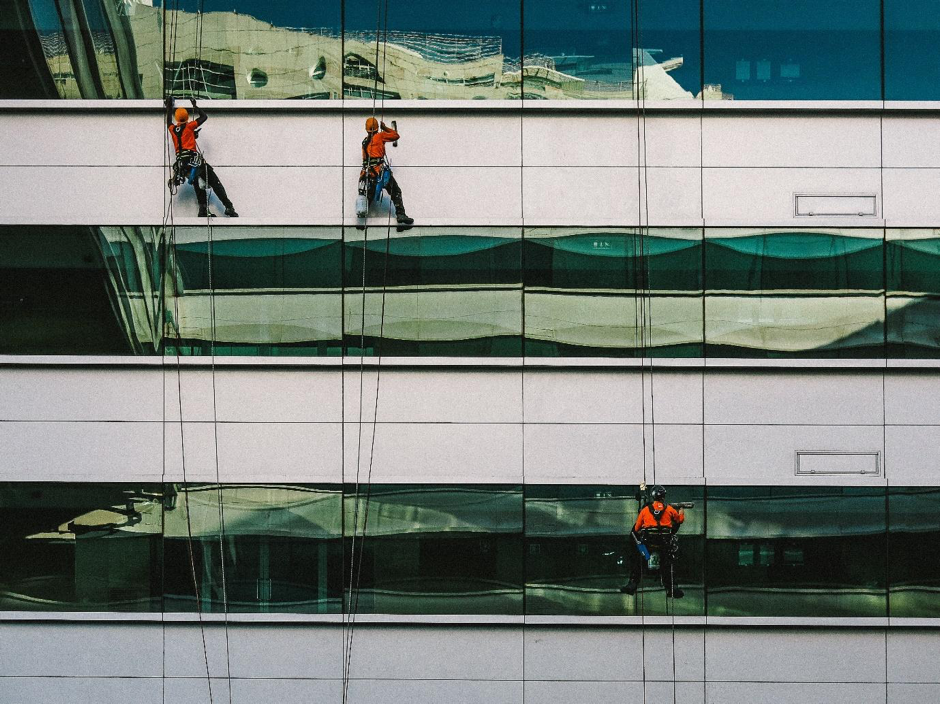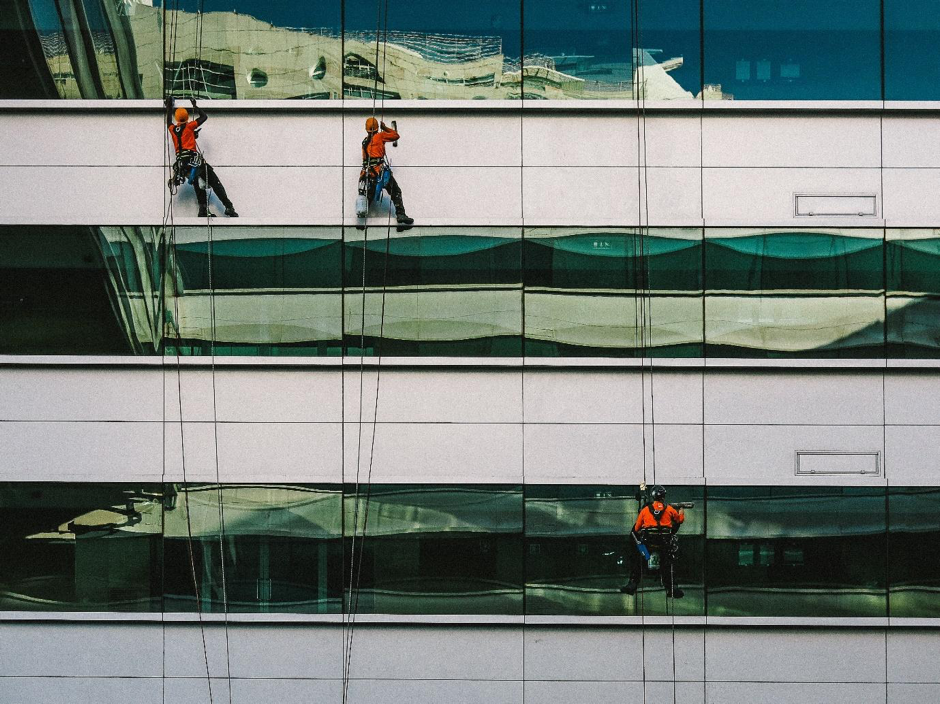 Image source
You need to be trustworthy, likable and able to get on with people as well as being physically capable of doing the work.
Choose how your clients will contact you
It is a good idea to keep your business and private life separate so do not give out your home address and get another phone that is used exclusively for the cleaning business. So, what is the easiest network to get a contract phone on? There is plenty of advice here on securing a mobile phone contract especially if you have a poor credit rating. You can get personal guidance and advice for your situation.
A great website would be another option and you can set a simple website yourself for free. However, you should not ignore other methods of getting the word out there. You could put cards up in local stores and libraries or directly contact local businesses. Once your reputation grows you will get a lot of business by word of mouth.
Whilst it is true that it can take a while to make a healthy profit from a cleaning company, and you will only make a lot of money once you start employing others, it is a great sector to work in and has impressive potential for the future.