You work so hard running your business, that sometimes it can be difficult to take a step back and spot and address any ongoing issues. You may not even be aware of any problems at all in your workplace, and you might well be reading this thinking that you don't need to worry as you have everything under control. But we are here to tell you that you are wrong. There will be something else that you can do for your employees, it might be big it might be small, but it's up to you to recognise it and do something about it. 
Let us assume that you have gone through all of the right steps and are building a solid business, have recruited the right team and are doing well in the market. Things are all going in the right direction and on the whole your team are productive and motivated. There can still be more that you can do, so here are the 3 most important things you can do for your employees today.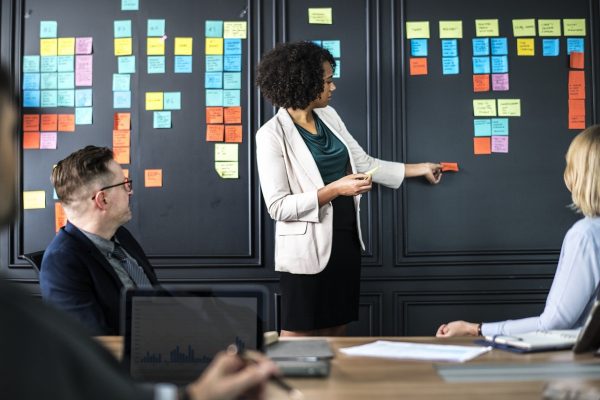 Train, coach and support them
Whatever industry your business is in, you need to ensure that your employees are all fully equipped to do their jobs. So if they need to undertake crane training, get them booked in on a course. If they need to brush up on their customer service skills, set aside some time to spend observing and coaching them. 
After training comes coaching. Coaching can take place every day, every hour even. You need to be there to help and support your team to do their jobs to the best of their abilities and to ensure that they feel confident in any given situation that arises. Ensure that you are coaching positively and this should be a welcome support to your employees. 
Listen to them
You need to ensure that every member of your team feels that they are listened to.
You need to provide forums for team discussions, where everyone is encouraged to contribute, along with private one to one meetings. In this way, your employees have plenty of opportunities to talk to you about their business plans, to share ideas and help to shape projects and consider their own personal career paths and development areas. 
You need to ensure that you are acting on any grievances or concerns raised and be seen to act on them. Ignoring these issues, however small they appear to be to you, is only likely to result in them escalating. 
Finally, you need to listen to them on a personal level. Get to know them, take an interest in their lives. Everyone is different, some people might be more private than others so take their lead on this one. 
Thank them 
Thank them. Thank them for coming in on time, thank them for delivering great service, thank them for bringing a problem to your attention, thank them for grabbing you a coffee, thank them for their consistent efforts. 
Find opportunities to say thank you to everyone at least once a day. Your employees will feel more valued, recognised and appreciated. They will thank you for it.