When you're called upon to run a corporate event, you want to impress and provide the kind of schedule that will elevate your business to the very top of the chain.
In this short blog, we take a look at some of the best corporate entertainment packages and why you should pick one for your event.
Go Live
The very best in entertainment will be a live act, so the biggest decision you'll face is which act is going to suit your evening.
Perhaps you'd prefer the more subtle presence of a magician, working his magic between tables, but keeping a lower profile than say that of a highly charged rock band.
Bands
The great thing about live music is that it brings together people in ways that only music can. Have a like minded crowd and you'll have people dancing and singing along to their favourite tunes, bonding as they sing together.
But you need to get the right band for the right setting, so how you read your audience is very important. Drowning out all conversation with music in a more conservative setting isn't going to be appreciated. The same goes for the style of band you choose. This will all come down to the demographics of your attendees. 
One of the more popular options is to choose a tribute act. Anyone from Ed Sheeran to Fleetwood Mac, solo or band, you'll find someone who can lead the entertainment. Do not leave anything to chance, make sure you see the act in person before engaging. It's fine to look like the person you're imitating but if you can't combine that with some charisma then the whole act will fall flat.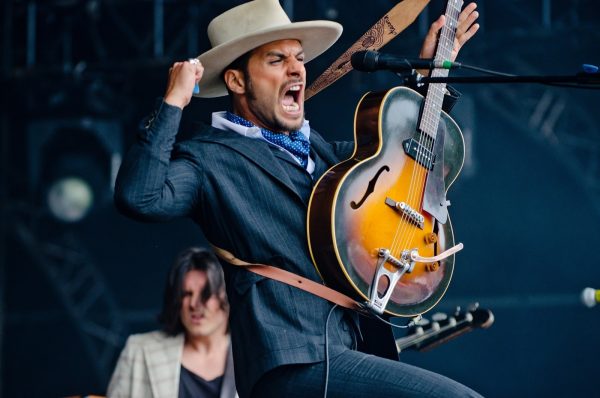 Image from Pexels:  CC0 Licence
Other Live Options
If you really want to make an impression then how about taking a chance on a live act with a difference. Try having acrobats dropping down ropes from the ceiling, balancing on impossibly high tightropes and juggling fire. This option is high end, high adrenaline and high impact. Perfect for the type of event where making a great impression is the name of the game.
Finally, there is the classic after dinner speaker but why not spend a little more getting an A-lister from somewhere like https://www.alivenetwork.com/corporate-entertainment.
Combine a natural comedian with someone instantly recognisable and your dinner crowd will know they're in for a night to remember.
Getting the right act for your corporate crowd is nowhere near as easy it sounds. You'll need to have a good idea of the kind of corporate setting you're providing entertainment for, the age, the industry and so on. It's then that you can decide if you're going to go down the route of a large-scale live band, a smaller tribute act or a more subtle magician or an after dinner speaker.
Make the right choice and you'll have an evening that people will be talking about for a long time to come. Do some extensive research, figure out what you're being asked to do, entertain, impress, help with networking and so on and you're bound to find an act that will facilitate exactly what you want to achieve.