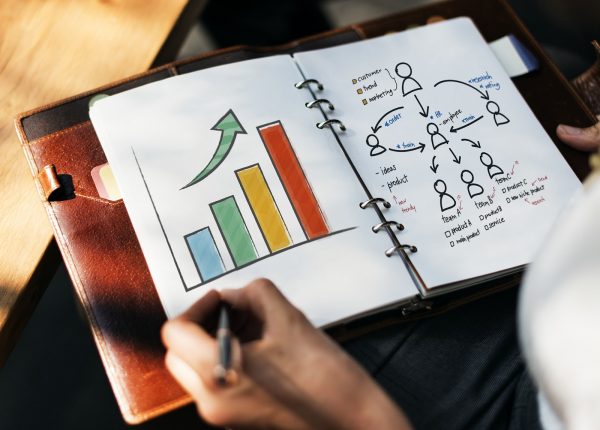 Image Credit Pixabay.com License CC0
If you have a great business idea, don't keep it to yourself; share it with the world. Get your idea out into the open and start to make it a reality. In order to do this, you will first need to create a business plan. This will not only be necessary for taking your business idea to investors to secure funding, but it will also be essential in making sure your business can be a success. After all, a failure to plan is planning to fail. 
If you have never written a business plan before you may well be daunted by the prospect of having to write one now. Many people will start off with an idea and just try and take things as they come. Winging it seldom works, and attempting to just move with the tide will eventually see you run aground. Some will plan but will underestimate and end up falling short. 
Know Your Enemy
There are no shortcuts to research. You need to know the market that you are going into. Find out what the competition does and really try to understand their business model. Work out what works for them and how they fund their projects
There will be lessons that you can learn from them. They may have a successful way of doing things. Or, you can maybe improve on areas that you see that they are weak in. Never take the view that your competitors are weaker, or lesser than you. 
Make A Shopping List
Work out exactly what you will need. You may need to buy equipment, supplies, find web hosting, or buy rackmount servers. Make a full and thorough list. Get a range of quotes for everything that you may possibly need. 
Shop around for premises. You may need to do some renovation work before you can open up. Again, seek out a selection of quotes from a number of reputable contractors. Get a full idea of all of the costs for your unit. In addition to all of the necessary works, think about how much you need to spend on fixtures and fittings. Then consider the price of bills and taxes relating to the unit. 
Overestimate
Where you are taking approximate values, don't try and make your budget lower because you think that having a lower amount will mean you will secure funding. Investors can see through a poorly thought out business plan and budget. You will get rejected for your finance if you go in too low, and should be aiming higher. This will not because the amount that you are asking for is not suitable, it will be because you have not demonstrated the ability to research and plan. These are things that some may consider as uninvestable traits. 
In addition to including everything in your budget, you should also include a contingency. Businesses very often run over budget, particularly in the set-up phase. Running out of money before you even begin will mean that you won't ever get off the ground.