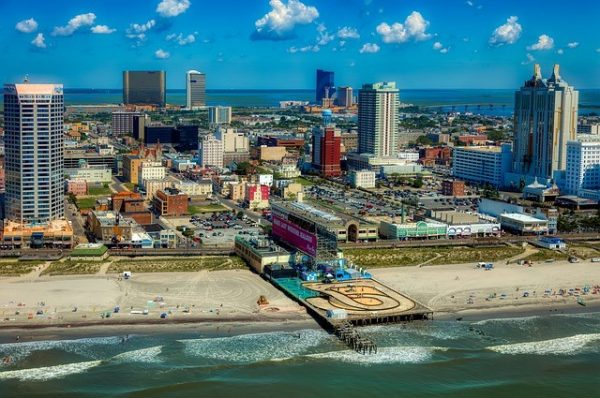 Cities such as Los Angeles, Atlantic City and New Orleans have become incredibly popular destinations for a niche type of domestic holiday – the city break. City breaks are designed to be brief, but enthralling and engaging: you spend a few days immersing yourself in all your chosen city has to offer, then you return home with a head full of wonderful memories and an Instagram bursting with all of the photos you took during your time away. 
While city breaks are undeniably a great way to see a big city at its best, and the aforementioned cities have definitely earned their reputations as ideal destinations for such a vacation, there is a potential issue: city breaks can be more than a little exhausting. As time is limited, there's a constant sense that you need to see and do as much as you possibly can during your stay – which can lead to an overpacked and stressful schedule. Here are a few tips that can help to manage your itinerary and prevent city break fatigue. 
#1 – Set your own priorities 
There's so much to see and do in modern cities. If you're visiting Los Angeles, then famous options such as visiting the Hollywood sign, shopping on Sunset Boulevard, visiting the Walk of Fame, enjoying the views at the Griffith Observatory will all seem tempting – but are far too much for a single trip, and the same applies to other popular city break destinations. Instead, set three firm priorities for your personal preferences; the things you really want to do rather than the things you feel you should do in the city. Everything else can be reserved for a later date. 
#2 – Get at least one "early night" during your trip
By "early night", we don't mean that you need to be tucked up in your hotel room by 7pm; just try to go to bed at the same time as you would on a standard day at home at least once during your trip. Yes, New Orleans and other popular city break havens do have a fantastic nightlife that you'll naturally want to sample, but several consecutive days of burning the candle at both ends will take its toll and cause fatigue to build. One night where you get a full night of sleep will be restorative and ensure you'll actually be able to enjoy the city nightlife when you do spend a night on the town.
#3 – Include relaxing experiences in your itinerary 
The conventional idea of a city break is one where you are continually rushing from place to place, from attraction to restaurant to show, and never slowing down until you return to your hotel room at night. However, popular destinations such as Atlantic City offer the opportunity to ensure a more relaxing item on your itinerary, such as visiting a fantastic high-end spa. You don't need to be sightseeing constantly during a city break- and in fact doing so can be detrimental – so instead enjoy the other excellent amenities big cities can provide as part of the overall experience. 
Enjoy your next city break!