We live in an online age of instant connectivity and extreme convenience. The expectations placed upon businesses to deliver seamless services is higher than it has ever been. To keep up with competitors and to meet customers' demands, businesses need a technological helping hand: in Africa, they can speak to EOH.
With 134 locations in South Africa and over 50 more within Africa & internationally, EOH Africa is the continent's largest technology service provider. They have not only the software, but the skills and experience to provide high value, end-to-end technology solutions to customers across the industrial sectors, allowing them to utilise all that IT now has to offer in an organised, efficiency-boosting way.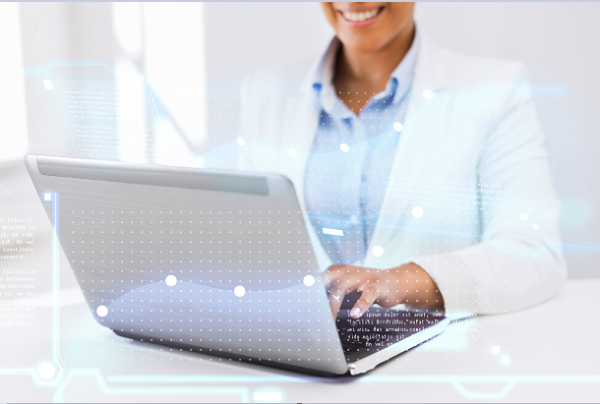 So much is possible today that knowing where to begin to bring your business up to speed can be overwhelming. Fortunately, the expert consultants at EOH Africa are there to help. Using the Internet of Things, EOH will transform how your company operates, both in its interactions with customers and in its behind-the-scenes processes and organisation. Analytics for data processing, cloud systems for connectivity – EOH can create an across-the-board change that operates smoothly and intuitively, without their clients going through the headache of making a successful, fully integrated switch themselves. As their website explains, "to keep up with the pace of change, individual technology improvements have been replaced with transformational improvements." These overall, system-changing initiatives allow the full extent of what could be possible for your company to become possible. 
One of the clearest ways in which EOH can speed up your operations and efficiency is through their comprehensive data and analytics software, which they describe as offering "easy to understand, intelligent data". As they say of the service, "Today's connected world is generating information at a rapid pace, producing astronomical amounts of data. Your organisation will be able to garner truly valuable insights to ensure that your decision–making processes are not just informed, but also successful." These services can help your company keep a track of customer trends and feedback, and will also allow a more up to speed and in-depth management of sales, operations and finances, not only recording this data but using it in smart analysis when assessing options for the business. This system also helps to keep track of customer, supplier and partner information.
A key tool in this connectivity and smart data sharing is, of course, cloud technology. EOH offer cloud frameworks that not only integrate every system that a company uses, but supply all of the information required from this data in an easy and intuitive way. For example, their SAP HANA Cloud Platform is a fully scalable and secure private cloud system that provides a managed cloud environment. The EOH SMART Platform, another system, offers a similar system in a more customisable format, to meet the specific and changing needs of their customers. 
Real-time analytics reduce on needless mistakes caused by human error or an overlooked piece of information, providing all of the relevant data, and important conclusions, at employees' fingertips. This massively cuts out the risks of interdepartmental miscommunication, lost files and similar mistakes that have no place in our modern world. 
This fast and accurate system allows a better customer experience through a smooth service delivery that remembers all of the details of a customer's account, and makes your customer feel remembered, valued and in good hands. It also allows market trends, preferences and needs to be recorded and studied, thus allowing companies to offer what they customers actually want.
With over 5000 clients and 12,500 members of staff, EOH is no small software company, and their offerings don't stop at company solutions. Impressively, the technology, services and initiatives that they offer can also be applied to the tools that run a city's infrastructure. As they describe, "Cities are becoming smarter and more responsive to connected citizens than ever before, making cities the engine room for economic prosperity. The infrastructure supporting our countries and cities is constantly challenged to deliver smarter, more efficient services. The Internet of Things, augmented reality and cloud, to only name a few, provide new and exciting opportunities." Speeding up efficiency, reducing risks and cutting costs are all benefits offered by the right use of these abilities. 
Another innovation, this one securing the company the 2018 SAP Innovation Award, is the EOH International EnerClever Smart Waste Management Solution. This software is a creative and crucial addition to the company's work with city infrastructures. Like EOH's other offerings, the system is an end-to-end Internet of Things business solution, this time designed to allow a city to efficiently plan and carry out proper waste management. It achieves this through real-time monitoring of waste as it builds up, including an intuitive dashboard that allows the coordination of collections in order to avoid partial collection, overspill or inefficient route planning. This cuts down on waste of employee time, fuel use and the city's carbon footprint. Other urban infrastructure solutions allow the coordination of resources such as street lighting, again to cut costs and pollution. 
Whilst EOH is based in Africa, it is constantly expanding its global presence to better assist African companies that work on an international scale. In particular, they focus on emerging markets, following these trends to make sure that new or rising businesses are able to access their support. Describing themselves as a company "for a developing world", they currently deliver services to customers in over 30 countries, with a plan to increase that number. "With organisations increasingly operating in multiple territories…we remain entrepreneurial, complementing our existing services with strategic acquisitions in emerging markets whilst continuing to develop new solutions, enhancing our industry-specific focus and expanding our service offerings into new territories. We're increasingly becoming a multi-national company as we continue to expand our international footprint." 
Another ongoing focus for EOH is the empowerment of its workforce. Through both CSR and their employment practices, the company seeks to empower those who have been economically marginalised, as well as to fight discrimination. As a part of this commitment, the company has achieved the BBBEE status of a Large Enterprise Level 1 contributor, with 156% BEE procurement recognition. "We aim to eradicate all forms of discrimination and imbalances, to create a work environment that promotes equal opportunities for all, and to ensure that the future environment within which we work reflects the demographics of South African society." 
Their CSR efforts take this further, with the creation of initiatives such as the EOH Youth Job Creation Initiative and the CSI Maths Centre, both created to add to the opportunities and the education available to South Africa's young people. "At EOH, we want to share our learning about work experience and job creation, and to talk about the importance of being responsible citizens of South Africa. We embrace our role in creating opportunities within our workplaces for those that need it most. We also realise that we cannot do it alone and therefore, we continue to challenge corporate South Africa to get involved." 
Overall, EOH Africa and EOH International are putting the systems and structures forward to make a better Africa, and from there, to contribute to a better world. If cities and businesses can cut their costs, time waste, physical waste and carbon emissions, as well as delivering smoother experiences and more accurate services, then the application of EOH's services is a win-win situation for their clients, their clients' clients and the planet at large. You can't ask for better than that!