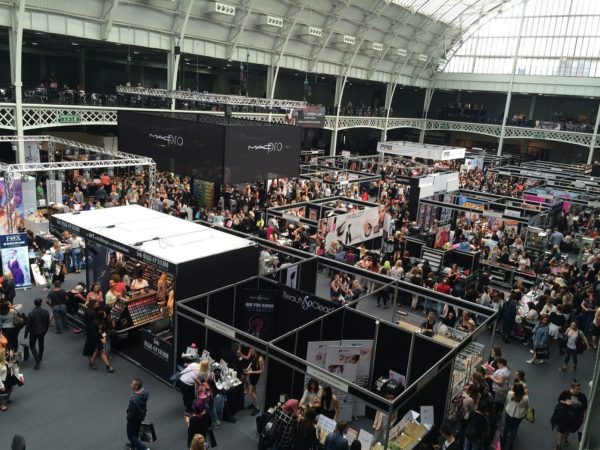 Thinking of taking part in a trade fair? Here are ten tips to make sure that the event is a success.
Have a budget
While trade fairs can be great ways of generating leads, it's easy to overspend on them and end up running the whole event on a loss. Know exactly how much you're willing to spend beforehand and keep to your budget. It will force you to shop around for aspects such as promotional products, visual displays or events staff.  
Research your competitors
There could be other companies at the event selling a similar product to yours. Try to find out who else will be attending the trade fair and work out ways to distinguish yourself. It's worth also taking a few minutes to scope out your competitors at the event itself.
Invest in an exciting visual display
No-one is going to be attracted to your stall if it doesn't look visually exciting. You'll find plenty of companies online at sites like https://www.focalexhibitions.co.uk/ that can design and construct a visual display for you. This could be banner or an entire booth depending on the event.  
Get set up early
Arriving early in the day allows you to make the most of the event. You don't want to still be setting up while visitors are already looking around. It could also allow you time to scope out your competition before the first visitors arrive.
Advertise exclusive deals
Offering incentives such as exclusive deals will help attract people to your stall. These could be discounts that you're only running for the duration of the event or even exclusive products.
Host a competition
Competitions can be a great way of attracting people to your booth, as well as generating new leads. Everyone likes the opportunity to win something free and you may be able to add them to your mailing list with their permission – possibly converting them into customers in the future.
Approach people
Don't just wait for passers-by to approach you. By doing some of the approaching yourself, you may attract more people to your stall. Simply calling out to people as they pass could be effective too.
Hand out freebies
You may be able to entice people to your stall by handing out freebies such as food or fun promotional products. You could also hand out flyers to help generate leads. You can design your own flyers at sites like https://www.flyerzone.co.uk.
Get on social media – before, during and after
Social media can be a great tool for promoting your stall. Hype up the trade show beforehand, post live updates and photos while you're there and post content afterwards. Use the hashtag to notify social media users that may be searching for it. 
Give a talk
Some trade fairs may have an area dedicated for people to give talks and demos. This could be an extra opportunity to promote your business. You may have to apply to a speaking slot in advance.