When you think about hospitals, the first few things that automatically come to mind for some people are the bright white lights illuminating the bland interior walls, murmurs and soft chats between waiting patients and visitors, and of course the first whiff of that faint weird combination of the scent of alcohol and disinfectants. Just by picturing all that in one place could be pretty uncomfortable, unless that's the sort of thing you're into.
Hospitals can look a little bit intimidating and uninviting for some people, especially with kids. Most wouldn't even care to think about how one place looks could affect the overall ambiance and aura that it projects to the people coming in and out of it. However, that shouldn't be the case. We can all agree that hospitals could use a bit more help with making their areas and rooms looking a bit more pleasing, not just for aesthetics. In fact, it has already been scientifically proven that this could reduce the anxieties the patients feel and somehow decrease the worries of friends and families watching over or visiting them. This applies not only to hospitals but to other health care facilities as well.
Importance of Interior Design
It may not have a direct correlation to being able to cure the patients, but we can all agree that better scenery can have positive impacts on us mentally and emotionally. Some may not realize it, but Interior design plays a huge role in this department. In a healthcare setting, a patient is exposed to environmental and social stressors. These stressors can have an impact on heart rate and blood pressure. These are two key health indicators that health care providers monitor consistently. However, these stressors do extend beyond the patient. This is where healthcare interior designers come in and work to reduce pain points within a healthcare environment.
While the visual appearance is an essential factor in improving the overall space, we must keep in mind that function should be prioritized, along with durability. It doesn't matter how beautiful an area is designed and decorated if the furniture and layout of the space cannot perform their supposed role properly. A perfectly designed space should always be prioritizing the comfort and needs of its users rather than its optical appeal.
Fortunately, hospitals nowadays are realizing the importance of interior design when it comes to healthcare facilities. It's not just so that space can look visually pleasing, but a good interior design in the workplace can also help increase motivation and improve the overall traffic flow and circulation of the space, thus improving the production and service provision of health care workers. If workers are on top of their game, then patients will be able to receive the best service that nurses and doctors can offer and provide.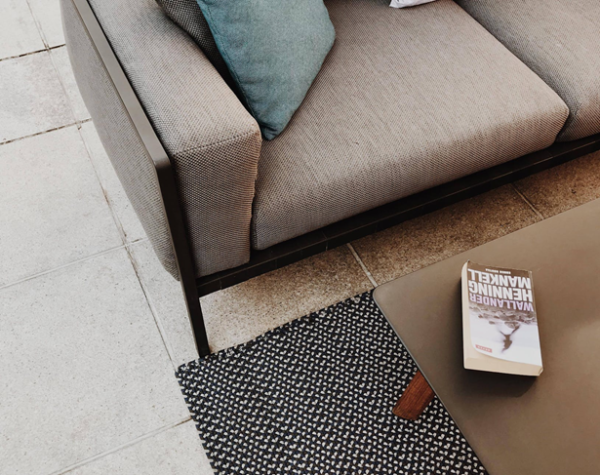 Without a doubt, the place that most patients and visitors linger much longer in than anywhere else, other than the patient's room itself, is the waiting area. One small detail that most hospitals seem to brush off is the quality and comfort of their waiting room chairs. This is where patients, as well as families and friends, spend so much time in and that fact should be put into consideration when designing. It matters because people will be waiting in that area so it must be ensured that it provides them comfort and ease. So, how do you choose the perfect chairs for your patients as well as their visitors? Here are some characteristics should you be looking for.
Durable
The most important aspect of a chair that you should be looking for is its durability. Seating may come upholstered, and a piece of not so durable fabric can end up tearing. It is essential that the seating that will be chosen is one that can cater to high traffic conditions, able to withstand repeated use. It should be sturdy enough to be able to carry varying weights and stand against everyday wear and tear.
Easily Cleaned
As a health providing institution, keep in mind that one of your main priorities is keeping your facilities clean. You should already know the consequences of a filthy space, as well as how this can affect your reputation. This is also applied to the furniture pieces found in these areas. Look for materials with antimicrobial properties. Chairs with fabric that are easily cleaned are imperative. The ease-of-cleaning aspect of the chair should be kept in mind so that maintenance persons would be able to effortlessly cleanse them.
Inclusive
Patients of varying ages, heights and weights may and will come in. Everyone's needs must be addressed. Provision of comfort must be ensured so that everyone can have a pleasant time while waiting. Consider if the patients you would be providing service for would-be needing chairs with arms or not. Ask yourself if you need to be looking for bariatric chairs that are extra wide so that your patients can sit properly.
Tidiness and Linking
Patients may come with none to several other people to accompany them. This may result in people rearranging seatings to accommodate them and maintain nearness with one another and stay within their circle. It is advised to consider purchasing a set of seating that can be easily rearranged, linked together, or already are in order to not waste time tidying them up and putting them back in place.
Color Choice
Some may think of this factor as irrelevant, but as a matter of fact, it is contrary to that. Some patients may have optical problems and difficulties and a list of colors may be bothering or irritating to their eyes. At the same time, color can also help those who are visually challenged, such as those with poor eyesight. A select choice of colors can help them identify their surroundings so that they may distinguish what should be avoided or where they should be careful.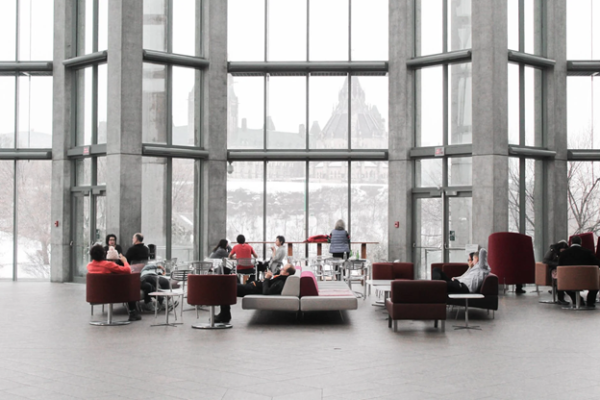 These can not only be applied to chairs but to other health care furniture pieces as well. Place yourself in the shoes of your patients and others who will be sitting on those chairs. How does it make you feel? Is it comfortable? What could be improved? By answering these questions, you will be able to help point out which chair would be perfect for your patients and ensure maximum comfortability. If you're looking for a replacement for your current waiting room chairs and don't know what to buy, don't hesitate to ask your patients themselves. They're the ones who are and probably have been using them for a long time. They should be the ones who would know what lacks in your current chair and what they want in a new waiting chair.