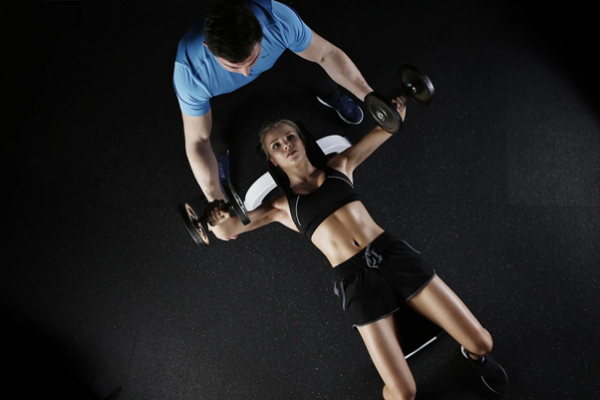 Image courtesy of Pixabay (CC0 License)
Getting fit is the most common new year's resolution by far. But while others focus on losing a few pounds on the scales, you should use your love of exercise to add a few pounds to the bank balance. The fitness industry is big business, and now is the time for you to capitalise on the opportunities.
The great thing about the industry is that it is highly flexible, allowing you to create various revenue streams. Whether looking for a side hustle or a primary career, here's how you can monetise your passion.
Become A Trainer
Perhaps the most obvious way to generate money from the fitness industry is to work within it. Expert personal trainer courses will allow you to build on your existing knowledge and build the skills needed to thrive. If you can help clients improve their lives by unlocking a better physique and sporting performance, they will pay for that service.
PTs are now blessed with an array of money-making opportunities. From traditional employment working from a gym to going it alone or even providing online sessions, you can build a plan that suits you. Moreover, there is a chance to combine offline and online coaching to reach the biggest possible audience.
As an alternative to PTing, you could become a sports coach working with athletes or aspiring sportspeople.
Become An Influencer
People aspire to be like individuals that have the physique or sporting ability that they want to achieve. So, if your love of fitness is combined with a sporting talent or an excellent body image, you can probably monetise this as an influencer. Giving insights as a content creator through a blog or vlog is ideal. It can be linked to a host of advertising campaigns.
Another option is to become an affiliate that promotes and sells products on behalf of another company. When you know how to successfully use social media for business, the results can be phenomenal. The key is to work with brands that you trust and would be happy to use. Working with inferior products will soon harm your reputation.
In many cases, working as an influencer will also open the door to sponsorships.
Design A Product
The fitness industry isn't solely about trainers helping people lose weight or train for a marathon. Some of the world's biggest brands work in this industry, and there are plenty of thriving startups too. If you have the right ideas for a niche product that could support consumers on their fitness journeys, you could stand to earn big money.
It isn't a closed marketplace, either, as was shown by GymShark. Away from sports clothing, companies have made big money by developing apps that tell you when to stay hydrated or track fitness routines. Of course, items made for individual sports, either as training aids or matchday support can do very well too.
Once you have had that Eureka moment, nothing can stop you. Freelancers can help with all stages of finalising designs and manufacturing. Meanwhile, crowdfunding can help raise capital. Perfect.