One of the things you should be careful not to overlook or dismiss when you're looking for a new home to buy is the issue of value. If a home represents good value for your home, that's another reason to consider buying it, as long as it also meets your other buying criteria. But how can you find the best value on the property market? That's what we're going to delve into today, so keep reading and find out more.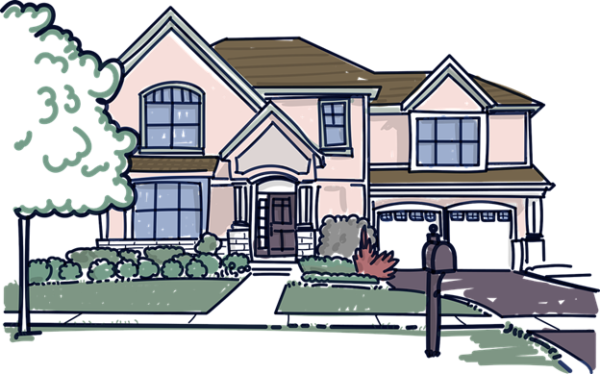 Choose a Location That's Almost Up and Coming
First of all, you need to think about the location of the home you ultimately choose to buy. If you choose a home that's located in a location that's already very popular, it's probably also going to be very expensive. But if you instead look in areas and neighborhoods that are not yet considered trendy or up and coming but you think they might be in the future, that's where value is often found.
Look for Land
One thing that's always valuable but not always priced into the asking price of properties for sale by the seller is land. The more land you have, the more options you have. If you buy a home with a huge plot of land attached to it, you could even build on that land or sell it to a developer and recoup a decent chunk of the money you paid for the entire property.
Use the Services of a Mortgage Broker
It's important to not only get great value from the home but also from the mortgage that's going to be attached to that home. There are so many lenders out there and so many mortgage options. The best way to survey them all and find the one that offers the very best value for you as a buyer is to work with a mortgage broker who can present you with the widest range of deals.
Don't be Afraid to Haggle
If a home has been on the market for a while and you really like it, don't rush into a purchase. You might be getting signals that the seller really wants a sale and is fed up with waiting. If that's the case, don't be afraid to haggle. Unless there's a real bargain on offer waiting to be snapped up, you should never be afraid to haggle on the price a little.
Act Fast
Contrary to the point we just made, there are some instances when you find a newly listed property that's clearly undervalued by the seller. In those instances, you want to pounce quickly and snap up the deal before anyone else does. Of course, you should still alway carry out checks and do your due diligence first.
There's value out there if you're willing to search hard and look for it. This is something that's often overlooked or ignored by people when they're buying a home. But by finding value now, you'll be even better off financially in the future when you come to sell the home at the correct market rate.