Early in his journalism career, Kerry L. Tucker had a revelation: there were not enough experts reporting on law issues. Legal matters are part of daily life. Yet, there seems to be a general aversion towards them. One of the main reasons for this is that the convoluted legal language is difficult for many people to follow. Therefore, he decided to change how the law is perceived by the public. Throughout his career, he met with many people who shared their personal stories with him. Some of these hit him harder. One of the cases that stayed with him and influenced his future career development was a car accident case involving a child. From then on, he decided to zero in on car accident lawsuits.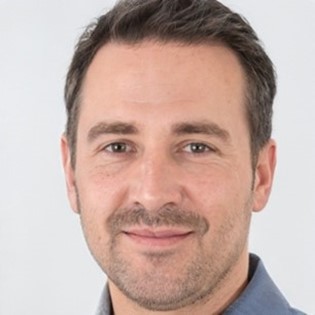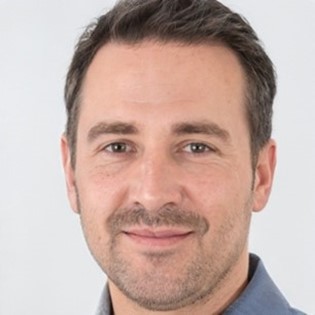 These Are the 5 Most Deadly Truck Accidents in U.S. History
A truck accident can be scarier than seeing grandma come out of the shower. Tons of steel bits and frozen chicken parts flying all over the place. Imagine getting popped upside the head with a rock-solid chicken gizzard. These types of scenarios happen all the time on U.S. highways.
Below, we are going to tell you about the most horrific truck accidents that the U.S. has ever seen. Hopefully, this article will motivate you to learn more about liability in truck accident cases before you or a loved one becomes a victim. Now, go get your popcorn and enjoy our picks.
A Cold Foggy Day in Michigan
The fog was blinding drivers as they drove down Interstate 96. The visibility was less than a quarter-mile. An SUV slammed into a car, and within moments, that accident turned into a 10-car pile-up.
Within the salad bowl of twisted metal, there was a semi-truck. Next thing you know, the initial accident evolved into a 200-car mega-catastrophe. After all the damage was assessed, 33 people were injured, and two more died. The 14-year-old boy from the SUV that started the accident was among those two deceased. This incident took place on January 12, 2005.
Carnage on Interstate 75
It was 7:45 AM in Catoosa County, Georgia. The fog was so thick visibility was one car length ahead. As an 18-wheeler truck entered the cloud blanket, it slammed into another big-rig truck. Soon, the accident became a pile-up with over 125 vehicles.
Both sides of the highway were shut down for hours. Emergency personnel rushed to the area. After everything got evaluated, 39 people were injured, and four people lost their lives. The day of this accident was March 14, 2002.
Tragedy in Carroll County, Virginia
It seems that fog is a recurring theme in these accidents. On Interstate 77, visibility was only 100 feet. The electronic displays warned drivers to slow down, but people had places to go. In a split second, there was a massive pile-up of 95 cars and big-rig trucks.
Mangled metal and fires were all over the place. Cars were crashing into the mess, going 60 to 70 miles per hour. When all was said and done, 25 people were injured, and three people died.
This sad event took place on March 31, 2013.
Worst Accident in Tennessee History
Northbound on Interstate 75 in Calhoun County happened a tragedy that Tennessee won't easily forget. The deputy of a neighboring county said, "The fog is so thick you could move it with your hand." That deputy was Bill Dyer, and he was the first one on the scene.
He said he heard cars crashing into each other by the second. After all the damage was tallied up, there were 99 vehicles involved, including tractor-trailers. Injuries added up to 42, and there were 12 deaths.
Since the accident, that highway section had to be rebuilt, and major safety upgrades were installed. This horrific event happened on December 11, 1990.
A Day California Will Never Forget
On Interstate 5 in Coalinga, California, a traffic wreck happened that shocked the nation. It was Thanksgiving weekend, and a lot of people were traveling. A dust storm was in effect with 40 miles per hour winds gusting.
With poor visibility, a 104-car pile-up occurred, and all hell broke loose. The accident caused 114 injuries, and 17 people lost their lives. This dark day in U.S. history happened on November 29, 1991.