Every business or organization should aim for continuous improvement. This could involve anything from redesigning a website to reducing costs. The recruitment process can also be a challenging area, but there are some key points that any good employer should follow.
If you're looking for some guidelines to help make your recruitment process safer, this article is for you. We'll be discussing four key points that will ensure the protection of all involved in the process.
Perform Background Checks
Before you invite people for interviews, you should do some thorough research. Check that the person's educational and employment history (supplied on the CV) are correct. Find out if there are any criminal convictions, bad debts, or security risks. You could also check social media profiles on LinkedIn, Twitter, or Facebook to gain more information.
DBS (Disclosure and Barring Service) checks can help establish that someone is not lying about who they are. According to Dbschecks.org.uk, employers need to complete a form and upload various documents and usually receive the certificate within three to five days. It's possible to request a basic, standard or enhanced DBS check, and many related sites provide helpful FAQ pages to clarify matters.
Create A Clearly Defined Job Role
This will be agreed upon by the relevant staff and be documented for the current vacancy. It should be fully compliant with company policies (e.g. Health and Safety and Safeguarding).
When the details are posted online or elsewhere, there should be no confusion as to what is required from the future employee, and what the job will entail. This will help reduce the number of unsuitable or unqualified people from applying. Less company time will be wasted, and there will be more opportunities to focus on genuine candidates.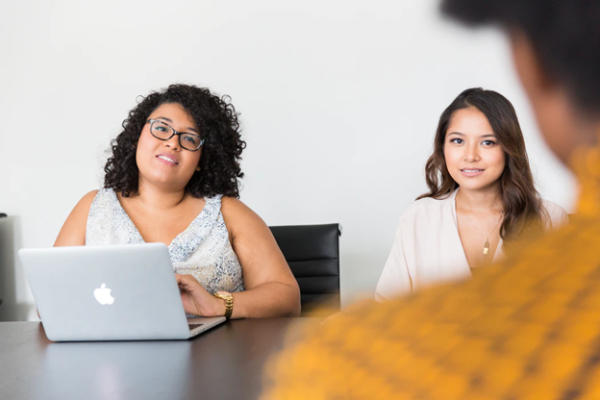 Conduct Quality Interviews
When people arrive, you should ask a series of questions to help weed out unsuitable people and to discover those who would fit in with your company. Request examples of their previous work accomplishments and ask them to describe their strengths and weaknesses. You should also ask them how they have responded in difficult and challenging situations, using examples.
You may wish to see the person's qualification certificates, especially if they relate to equipment use and work safety.
Have A Probation Period
During this time you can take the person through the induction process and initiate their training. You can communicate your company policy and explain its culture, as well as introducing the various members of staff. Make sure there are specific review milestones, with clear and measurable objectives. You can then make an informed decision as to whether you wish to retain them.
When a clear recruitment policy is in place, there will be less chance of mistakes being made. The job role will be fully communicated, and the candidate will have their background checked before any job offer is made. Following a successful interview, you may wish to employ the person for a trial period before deciding on possible full-term employment.