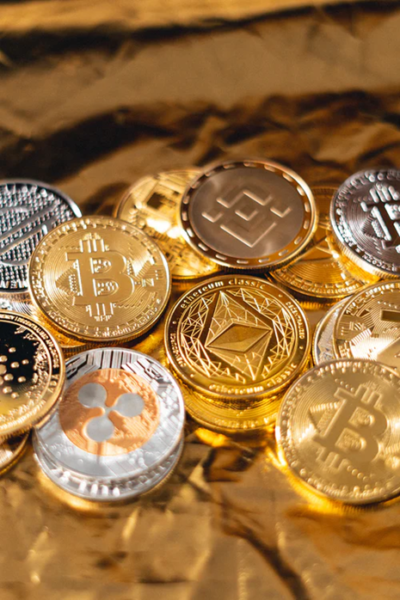 Cryptocurrency is a type of unregulated digital money. It is held in digital wallets, as opposed to in a bank. When you buy cryptocurrency, you buy it from a digital exchange, a crypto exchange. These websites are entirely unregulated, which means that you have to be very careful about which platform you choose to buy cryptocurrency from. If you haven't got any experience in buying crypto, then wait right there. Make sure you read this entire article, which will tell you some qualities that you need to look for in a crypto exchange platform.
Trustworthiness
When you're buying cryptocurrency from an exchange, you need to make sure that the exchange is held in high regard by members of the crypto community. Trustworthiness is absolutely crucial. If you make a habit of dealing with untrustworthy and poorly regarded exchanges, you'll get bitten sooner or later. You can gauge how the trusted exchange is by browsing crypto forums, chatrooms, and blogs. Out of all of the qualities on this page, trustworthiness is the most important. You must be confident that any exchange that you deal with can be trusted. If you're not, then find another. Crypto investments can be worth a lot of money. Don't risk your investments by being careless.
Security
Just because crypto exchanges aren't regulated doesn't mean that they don't need to be secure. An exchange's security is very important, particularly considering that there are sophisticated fraud networks created exclusively to steal money from exchanges. The platform that you use needs to have invested in the best digital security software possible. This is to prevent your digital assets from being hacked or divulged to third parties. You can find out how secure exchange is by reading their Q&A section. You can also research them and find out what other members of the crypto community have to say about them.
Recognized by Governments
Another good way to filter out poorly managed exchanges is to refuse to deal with an exchange if it isn't recognized by your country's government. When an exchange is accepted by a government as a legal entity, it can be trusted. Conversely, if an exchange is being investigated or disputed by your government, it should be avoided. Make sure you avoid any platforms that are unverified or unrecognized. Unrecognized and unverified platforms are typically the domain of internet hackers and fraudsters. Even if a platform seems great, don't deal with it until your government recognizes it.
Interest Accounts
Like with savings bank accounts, you can actually earn interest from your cryptocurrency. These accounts are called interest accounts, and they allow you to earn interest on your initial investment. If you're new to cryptocurrency, then they're definitely something that you'll want to consider. This is especially true if you're intending on holding a specific currency for a long time. If you're going to hold a currency for a long time, then you can earn interest in your currency while you wait for it to increase in value. Interest accounts are a great investment.
Popularity
Popularity is another factor that you must take into consideration when you're searching for the perfect cryptocurrency platform. If a platform isn't popular, then you need to ask yourself why? It's probably unpopular because it's just a difficult platform to use, and it probably takes large fees. It could also be unpopular because it's just starting out, in which case you need to carefully consider whether you want to deal with it or not. If you're plugged into the cryptocurrency community and you hear a lot of praise for a particular platform, then you might want to consider giving it a shot.

Fees
Another very important quality is low fees. It doesn't matter if a platform is the most popular and trusted in the world, if it doesn't have reasonable fees then you should avoid it. The whole point of investing in cryptocurrency is to make money. If the platform that you're using sucks up your profit every time you make a sale or buy a currency, then you should avoid it. Most platforms are very transparent about the fees that they take, so you shouldn't have any difficulty finding out what a platform's fees are before you commit to using it.
Easy to Use
Cryptocurrency is confusing enough; you don't need to add a hard-to-navigate platform into the equation. Judging by the fact that you're reading this, you're probably new to cryptocurrency. Because you're new, you should avoid platforms that are overly complicated to use. When you don't understand how a platform works, you're more likely to make mistakes that could risk your investments. Ask members of the crypto community for platforms they would recommend to beginners.
KYC Protocols
You should ideally look for a platform that practices KYC protocols. KYC ('Know Your Customer') protocols are in place so that the platform knows exactly who its customers are. KYC protocols indicate that a platform takes itself very seriously and sees itself as a legitimate business. KYC protocols are when a platform goes to great lengths to verify your identity, suitability, and the risks of doing business with you. They're definitely something that you'll want a platform to have, especially if you're new to cryptocurrency. They could request that you send them a photograph of your passport, bank card, or driver's license.
Tech Support
If a platform doesn't have around-the-clock tech support, look elsewhere. Because cryptocurrency is an entirely digital phenomenon, you need to make sure that you can get in touch with help at any time of the day or night. This is especially true if you're a day trader, or if you make frequent investments. You need to be able to get in touch with a representative of the platform immediately, through live chat or by email. It's an added bonus if the exchange has phone lines for you to call into. Tech support and customer services are very important qualities to look for.
Cryptocurrency investing is a great way to make a fortune. If you want to enjoy the benefits of cryptocurrency, then you need to find the right platform. With this article, that shouldn't be a problem.