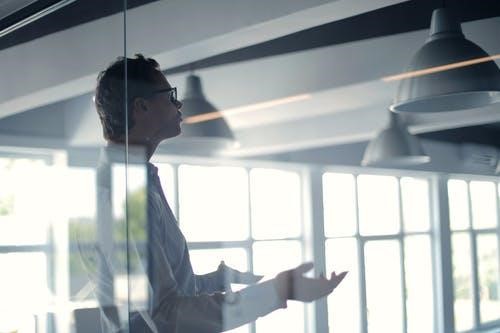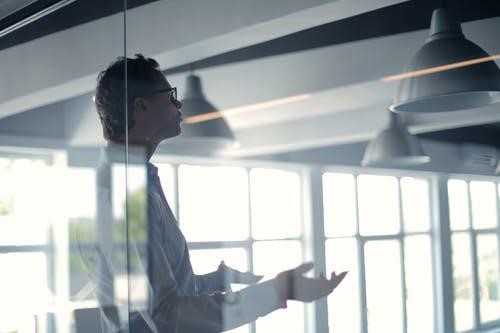 Image source
The previous year was unlike what the modern world has witnessed so far, and it upended world practices massively. The outbreak of COVID-19 disrupted almost all industries, but healthcare has been the most affected one. The sudden outpour of patients strained the healthcare system and forced many medical professionals to work earnestly. Aside from doctors and nurses, it forced other healthcare practitioners to step out of their comfort zone and work hard. Healthcare administrators dealt with unexpected situations that compelled them to derive innovative strategies to handle health crises.
Healthcare Administration
As the name implies, healthcare administration deals with the non-clinical, managerial functions in operating a medical facility. Healthcare administration is an interdisciplinary field and combines business, science, and health policy to manage human resources and other organizational tasks. Healthcare administrators derive out different approaches to enhance healthcare facilities' functions. Healthcare management aims to ensure streamlined operations and seamless, coordinated healthcare delivery and proper management of healthcare organizations.
Healthcare administrators possess effective communication, critical thinking, problem-solving and time-management skills. Health managers are dynamic healthcare professionals who are responsible for a multitude of tasks. Healthcare administration involves in:
coordination among various departments in healthcare organizations
EHR of patients
special facilities, such as intensive care units, emergency departments
management of healthcare staff
clinical areas including nursing, cardiology, physical therapy, and neurology
non-clinical areas, such as admission, finances, human resources, and facility administration
Healthcare administration tasks may vary, depending on the size and specialty of medical facilities.
Healthcare administration is getting immense popularity. It is one unique field that allows people to serve in medical facilities without dealing with patients, medicines, and diseases. People can enroll in a master in health administration to learn the skills needed to serve at managerial positions in healthcare facilities. A degree in health administration will make people eligible to work as health administrators in prestigious medical institutes.
The previous year was challenging for medical administration, and experts say that the upcoming year will bring new problems. Some of the challenges for healthcare administration in the coming year are as follows:
Recruitment Challenges
Although health administrators are not the officials who have the final say while recruiting, they are the ones who go through the initial process. Health administrators are in charge of advertising the vacancies and arranging the appointments for candidates. Furthermore, they understand the need for more staff to cope with the healthcare burden. Experts say that the need for more healthcare staff will increase in the upcoming year, including health administrators and medical managers who have to deal with staffing challenges.
Keeping up with the Latest Trends
Technological developments are constantly evolving the medical field and bringing new things to the forefront. Healthcare administrators may not directly deal with medical tools or equipment. Still, they need to ensure that the systems are in proper working condition. Moreover, they must oversee that healthcare professionals have access to the required medical supplies. Technical experts have predicted that technology will bring more rapid changes in the future. Healthcare administrators need to stay abreast with the latest occurrences and change their tactics accordingly.
Patients Dissatisfaction
Modern patients have high expectations from healthcare, and they look for instant cures. Furthermore, they can easily read about their conditions and treatments and question treatment methods and other ways of dealing with patients. Poor patient outcomes result in a decline of business, making it difficult for healthcare organizations to sustain. Healthcare administrators need to deal with patient dissatisfaction and come up with ideas to improve patients outcomes. Healthcare has become exuberantly expensive, and despite breakthrough advancements, patients' outcomes have seen a massive decline.
Reimbursement Issues
Healthcare administrators are also involved in money matters. Tinkering with some social safety net reforms has led to future changes and compensation. Due to the previous changes and upcoming alterations, reimbursement through different channels has become a significant issue for health administrators. Although many private medical insurance providers are shifting towards a priority-based system, it still has a long way to go. Meanwhile, healthcare administrators have to deal with the calculations and handle insurance reimbursement.
Cyberattacks
Technology has brought significant ease in healthcare, but it has its cons as well.  Cybercriminals are becoming more sophisticated every day, inventing new ways to steal information and extort money. Healthcare administrators keep patients' sensitive information in the record and apply cyber safe measures to keep them from stealing. Medical managers will face the issue of business email compromise, scams, data breaches, ransomware, and DDoS attacks in the coming year.
Uncertainty
The past decade has seen multiple changes in the healthcare system that has reformed many practices. The outbreak of COVID-19 forced healthcare practitioners to adapt to new methods as per the need of the time. The uncertain situation has left medical managers ambiguous about the future, unsure of what lies ahead. Uncertainty has brought different challenges for healthcare administrators, making it difficult for them to prepare beforehand.
Deployment of Telemedicine
Telemedicine has made access to medical services easy and affordable for patients. They are not ready to get back to traditional methods. Many healthcare organizations are adopting it to provide their patients with remote consultation. The deployment of telemedicine is a huge shift and puts a burden on healthcare administrators. They need to adapt to new ways and oversee working through telemedicine to streamline all operations.
Conclusion
Healthcare is a constantly evolving field as different studies' findings, and technological developments give new dimensions to it. Healthcare administration is a relatively new yet vital component of modern medical facilities, and healthcare administrators play an active role in enhancing the efficiency of healthcare organizations. New diseases are emerging at an alarming rate, and a vast majority suffer from chronic diseases. In addition, the evolving situation of the novel virus has strained healthcare facilities. In the year coming, healthcare administrators are expected to witness many different challenges.