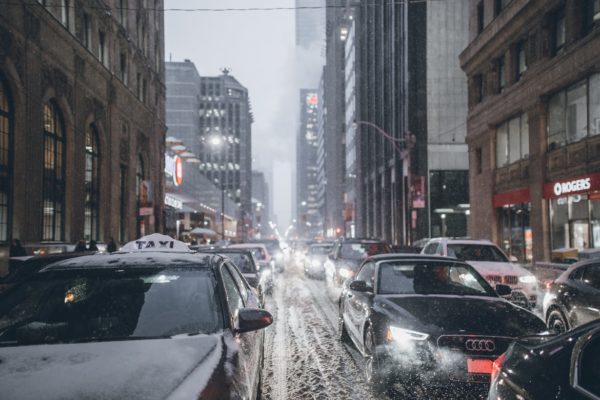 Winter's almost here and it's set to be a busy season for taxi drivers. During this period, the last thing you want is for your car to be damaged or put out of action for any length of time. Below, we explore how you can prepare for winter.
Business increasing
In the UK, with Uber hiking their prices up, there's been a boost in business for cabbies. It's resulted in plenty of work for previously struggling businesses. And with the temperature decreasing as we approach winter, the demand for taxis is only likely to increase.
Winter checklist
Getting all set for winter, shouldn't be too expensive. It simply requires some thorough checks and small, sensible purchases to ensure you're ready.
Winter tyres
If you're going to be driving frequently throughout winter, it's best to purchase a set of winter tyres. They should give you extra grip and protection amidst dangerous snowy and icy conditions. Although they can be expensive, it's worth it to prevent any accidents.
Check car battery
The last thing you need in winter is a flat battery. You could end up losing business and requiring a jump start. Make sure it's in top condition with a quick check at your local garage.
Check lights
Weather in winter can be particularly gloomy. There are the dark days to begin with, plus you'll likely experience dense fog, heavy rain and snow. You need your lights to be in top condition to safely drive in these conditions. Make sure you frequently check to see that all your lights are operational and immediately replace any that are faltering.
Footwear
The right shoes for driving are critical. You need something that can safely grip the pedals, even after stepping in wet and icy streets. At the same time, it's important that your shoes are comfortable and the right size. If you're going to be driving for hours on end, you need footwear to protect your feet.
De-icer and scraper
It's common in winter for your windscreen to collect frost overnight. You'll need to be prepared with a de-icer and scraper to remove frost quickly in the mornings.
Winter poses plenty of challenges for taxi drivers. But by checking essential parts of the car, getting the right footwear sorted and by purchasing de-icer you should be all set to overcome the harsh weather.