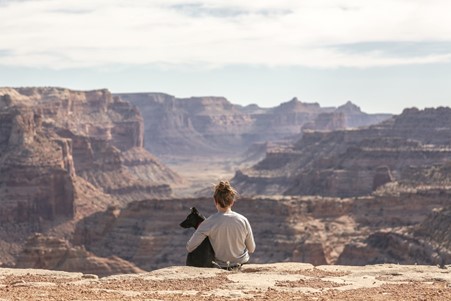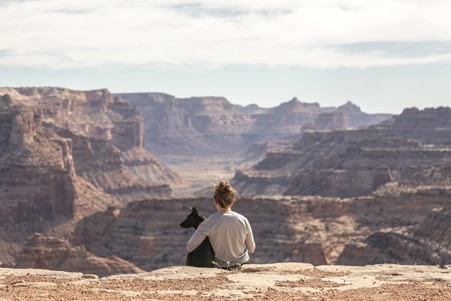 The coronavirus pandemic appears to be at an end; vaccines have had an effect, and restrictions are being eased more and more as the year progresses. But despite the slow return to life as usual for many people, the coronavirus figures can still be disquieting to some – and certain restrictions are still in place for international travel, including the prohibitive costs of private tests and quarantine. As such, many people are looking local for their next holiday destination – and why shouldn't they? The UK has so much to explore, and for much of it you can even bring your dog along! Which is more than can be said for many trips abroad… Without further ado, here are just seven UK holiday destinations with dog-friendly attractions, for a staycation to remember.
The Lake District
The Lake District is a breathtaking corner of England's North, with rolling hills, verdant forests, and, of course, lakes galore. Steamboats are available for tours of said lakes; try one of the dog-friendly Ullswater steamers, and stay overnight at one of the many cottages available to rent in the area. Just don't forget to pack some luxurious dry dog food as a treat for your canine companion!
Cornwall
England's most south-westerly point, Cornwall is a fantastic choice for a UK getaway that's friendly to pooches. The ample coastline provides miles of playground for dogs and pups to dig and fetch in, and many of Cornwall's main visitor attractions – from Bonython Manor to Hidden Valley Discovery Park – allow dogs in, making for a rich holiday for all.
Liverpool
Jumping up the western coast to a more bustling destination, Liverpool is a wonderful choice for a city break with your dog in tow. Liverpool's markets are largely dog-friendly, allowing you to shop to your heart's content, while nearby Formby offers a beautiful National Trust site with red squirrels and woodland trails galore.
Manchester
Moving inland to the other half of one of England's biggest rivalries, Manchester also offers a smorgasbord of activities and delights for the dog-owning holidaymaker. Try the Northern Quarter for its vast array of independent bars and coffee houses, or head to Piccadilly Gardens and let your pet fool around in its famous water fountains.
The Peak District
For more of a Pennine flavour, you could retreat to the Peak District; fresh air and farmland for you and your dog, with trails to explore, farmland to visit and livestock to meet. Whether camping or making use of an AirBnB, the Peak District is a relaxing seat at the height of the North, with vast spaces for your dog to tire themselves out.
Dumfries and Galloway
North of the border, Scotland is an utter haven for dogs and dog-lovers alike – and Dumfries and Galloway is just one of many suitable places for you to take yourself on holiday. Between Drumlanrig Castle and Galloway Park, Sandyhills Beach and Southerness, the region has it all: rock pools, beaches, grasslands and trails, for a breathtaking retreat.