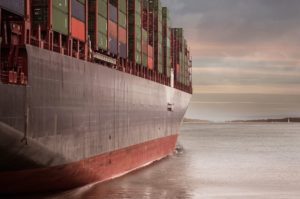 All companies need to cut down on and manage their costs so they can be profitable. As obvious as that sounds, it can be difficult to put into practice. Where do you even start cost cutting without affecting your product or service quality? How do you keep growing – especially internationally – when you're doing this?
Outsourcing could be an easy and effective way of doing so. The process of using third parties to perform specific tasks, it maintains quality while decreasing your payroll. When you're growing internationally, outsourcing can be an effective tool to manage your costs.
It's worth diving into how you can go about this and what you need to know.
When To Outsource
One of the more notable questions you'll need to consider is when you should outsource. A lot of this depends on the business itself, as well as its needs. When going international, it might be worth outsourcing from the outset. It'll let you start operations relatively quickly and easily, and without needing to spend too much on it.
Alternatively, you could consider waiting until you've developed a bit of a presence in a specific market before you start outsourcing. If you're planning on having a few full-time employees, it's worth getting them in place first and then outsourcing the rest of your business.
Take the time to figure out your needs and determine when the perfect time to outsource for you is. It lets you maximize your return on investment with it and get the best possible results.
What To Outsource
From marketing to an employer of record, there are countless areas you could outsource. How do you narrow these down and choose what to hire third parties for? It's worth looking at some of the more common areas, which include:
Highly repetitive tasks that take up a lot of time and effort. These duties include data entry and similar options.

Tasks that require specialized skills and training, which you mightn't be able to afford for your employees.

Accounting

, web design, and similar options fall into this category.
You could be surprised by how many areas you could outsource. It might get to the point where you wouldn't even need full-time employees, and it'll drastically minimize your costs. It's a process worth considering when you're going international.
How To Find The Right Providers
One major aspect to consider when outsourcing is the provider you choose. Not all are as recommended as others, with specific options being much more high-quality. Know how to choose the right service providers for you. Your needs make a significant impact on this.
Between cost, exactly what you need done, timeframes, and other aspects, there are multiple things to consider with this. Make sure you place value and quality of service above all else. Once you know which options satisfy these criteria, you'll narrow down your options significantly.
With how much of an impact outsourcing can have on your business, especially when going international, it's worth investing in. While it can be a tricky area to navigate, you'll get there with ease before you know it.