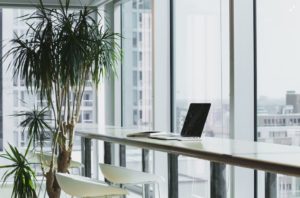 Are you in the market for a new office space? If so, then you already know how important it is to find a space that fits both your needs and your budget. While it's easy to get overwhelmed with all the different factors you need to consider, it doesn't have to be complicated. In fact, this does get to be a super exciting process for your business — so it's always a great idea if you can enjoy it. To help you do exactly that, we're going to take a look at some of the key things to look for when searching for a new office space.
Location, Location, Location
One of the most important considerations is location. First and foremost, you need an area that is easily accessible by both clients and employees. You won't want to put anyone off from working for you or doing business with you. Consider its proximity to transportation hubs like highways or train stations as well as amenities such as restaurants, coffee shops, and other businesses that can make life easier for your staff. It's also important to ensure that there aren't any zoning regulations that could interfere with your business operations, as that could become a nuisance.
Size Matters Too
When it comes to office spaces, bigger isn't always better. You want an office size that fits your needs without going over budget. Consider how many people will be working in the space and factor in room for growth if necessary. Make sure you take into account any additional features such as meeting rooms or separate offices if needed, along with break rooms and maybe kitchen facilities too. Also, keep in mind any other equipment or furniture that may need extra space such as printers or filing cabinets. It's all about making it work for you all so that you can get the best possible work done.
The Finer Details
It's also important to consider any additional features you may need such as onsite parking for employees or clients, air-conditioning or heating systems, electricity points, internet connections, and so on. You may also want to check out what kind of security measures are available. This could range from CCTV cameras or alarm systems right through to onsite security guards, depending on the type of business you run and what sort of safety measures are necessary. You will also want to make sure the building is accessible if needed with a lift installation or the option to make changes. Additionally, it needs to be compliant with all local fire codes and safety regulations too.
Choosing the Right Office Space for Your Business
Finding the perfect office space doesn't have to be overwhelming. By keeping these key points in mind—location, size requirements, and finer details—you can ensure that your search will go smoothly and end up with just the right fit for your business needs. With this guide in hand, now all there's left to do is start looking at potential locations.