Riding a motorcycle is considered the best way to travel by many people. However, it's also the method that offers the least storage space. That is why innovators have created some excellent gadgets to help the average bike rider. You never know when something will go wrong with your vehicle, and you might have to perform repairs. You also never know when you might like to leave your helmet behind to enjoy a night on the town. With that in mind, the gadgets on this page should solve all your problems.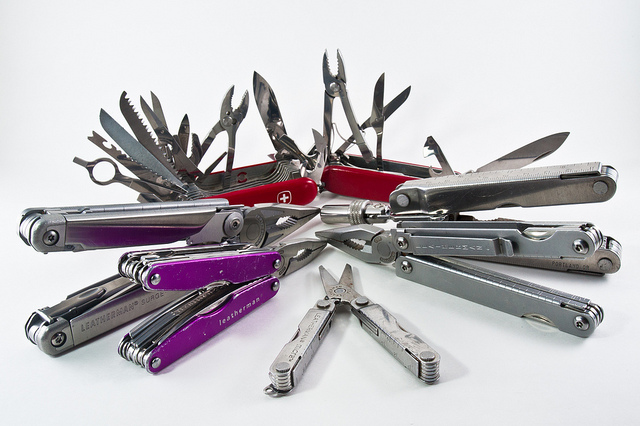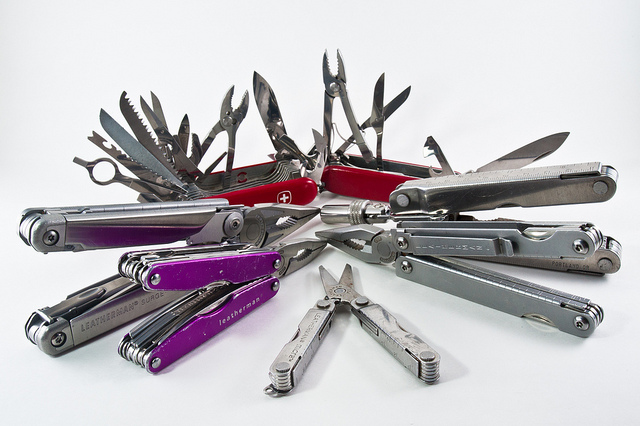 Pocket-Sized Multi-Tools
Most people reading this post will have owned a Swiss Army knife in the past. Well, there are some similar gadgets designed specifically for motorbike riders. The multi-tool products available include sockets and just about everything else you might require. When you don't have enough space to store a toolbox on your bike. These gadgets will assist you in getting from A to B safely. Maybe you need to tighten the screws on your handlebars? Perhaps your mirrors have become loose? That's no longer an issue when you keep these products on your person.
Helmet Locks
As we discussed a moment ago, many people struggle because they have to carry their helmets. Wouldn't it be nice if there was a cheap and straightforward solution? Thankfully, there is! A decent motorcycle helmet lock won't break the bank, but it will mean you don't have to carry your safety gear. You can just strap it to your bike and walk away. Safe in the knowledge that nobody will steal your essential head protection. In most countries, it's illegal to use a motorcycle without a helmet. So, these products are selling like hotcakes.
Bluetooth Headsets
Riding for long distances can become a little boring without music. The only issue is that your ears are covered by your helmet. So, there's no point installing a sound system on the outside of your bike. You won't hear a thing, but other motorists will become annoyed. With that in mind, advancements in Bluetooth headset technology are helping to improve the situation. You can link the headsets to your phone and listen to music directly from your personal collection.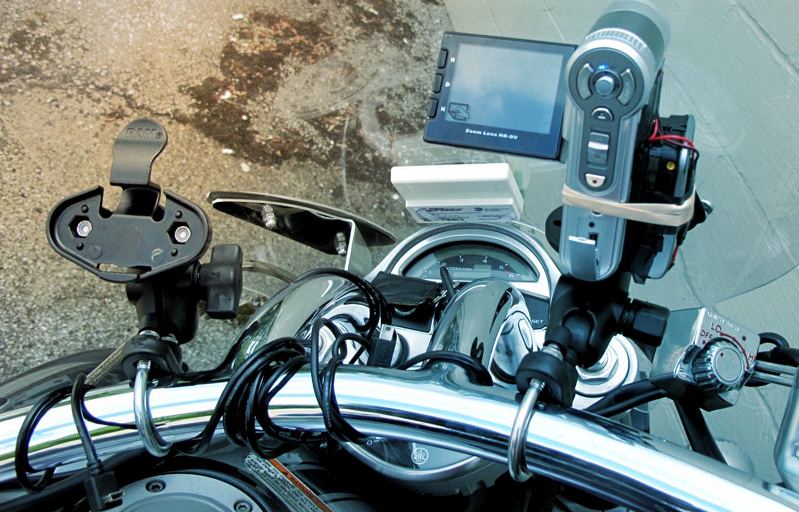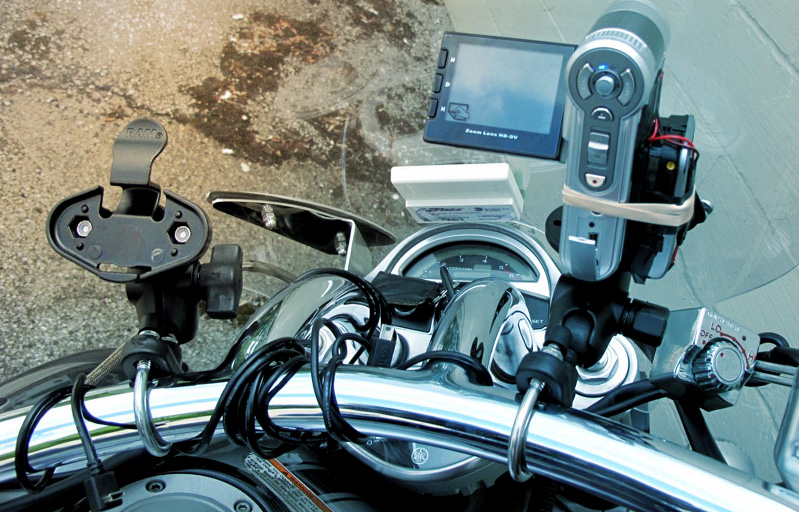 Handlebar Cameras
Road safety is a serious issue that affects many bike riders. So, it makes sense that you should install a handlebar camera. There are many different models on the market today, you just need to read some reviews. With a bit of luck, the camera will help to capture any accidents or dodgy road users. You can then upload the clips to YouTube or send them to the police in extreme circumstances.
Whichever gadgets you buy this year, make sure you take a look at the products mentioned on this page. They could help to improve the motorcycle experience and keep your body and possessions safe. Everyone knows that riding a bike is more dangerous than driving a car. However, some people just love to feel the wind and enjoy the open road. Let's hope inventors come up with some even cooler motorcycle gadgets next year. Watch this space!