As the annual Concours season begins, Southern California-based Singer Vehicle Design joins the 'best of the best' in the collectible world, with two of the brand's newest east coast commissions at two highly anticipated Florida showcases – the Amelia Island Concours d'Elegance (March 11-13, 2016) and The Palm Event (March 18-20, 2016).  The North Carolina Car and The Florida Car, (referencing their geographic homes) will both hold court within the Singer display areas, acting as distinct examples of the finest Porsche 911s to be 'Restored, Reimagined and Reborn' by Singer Vehicle Design and blending the brand's unique perspective and meticulous craftsmanship with client inspiration.
The company's heritage is based on utilizing the ultimate in automotive design, engineering and industry standards to meet and exceed the vision of its fine clientele.  According to Rob Dickinson, creator and founder of Singer Vehicle Design, and ex-car designer and former rock musician, achieving the 'best of the best' in every modification is the only standard to maintain, and exceed.
"We began in 2008 with a vision to offer aficionados the opportunity to re-imagine their 911 without compromise," said Dickinson.  "And now, with more than 40 commissions completed, and a significant global following, we've expanded our promise to remain obsessive in the details and keep striving for more innovations along the way."
Dickinson's mantra, 'everything is important,' is the baseline for each and every element within the handcrafted backbone of the company. "From the very start, we believed that if we could somehow create an environment that thrived on the best craftsmanship and creativity in customization, selecting only the best resources along the way, along with all the best elements if one could only have just one vehicle to drive – then maybe, our unique celebration of Porsche would be regarded with the same obsessive passion by enthusiasts too."
And, as the world continues to take notice of a little restoration shop in Southern California that has provided a re-birth of sorts to old and tired Porsche 964s, a new fan base continues to emerge on a global scale.
Singer's philosophy – creating one-of-a-kind masterpieces to each customer's desires within perfectly optimized air-cooled Porsche 911s – continues to move forward with each new bespoke restoration. With limited availability and an 8-10 month restoration cycle, vehicles have more recently been commissioned by Porsche owners in Hong Kong, Moscow, Canada, England, Germany, Taiwan, New Zealand, Norway and the UK.
Display cars for both Amelia Island and The Palm Event include: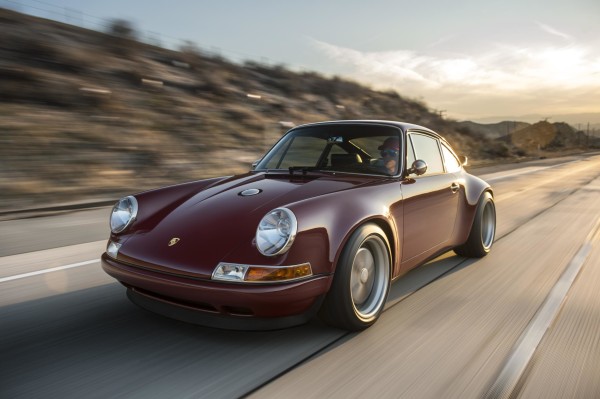 The North Carolina Car
1991 Porsche 911 Restored, Reimagined, and Reborn by Singer Vehicle Design
Carbon Fiber Body Panels
Exterior finish: Blood Red Dark
Interior Leather: Black Leather weave with 4 way touring seats
Engine: 4.0L
Transmission: 6spd
Braking: Brembo
Suspension: Ohlins
Link to Photos: http://1drv.ms/1PJ2Gf0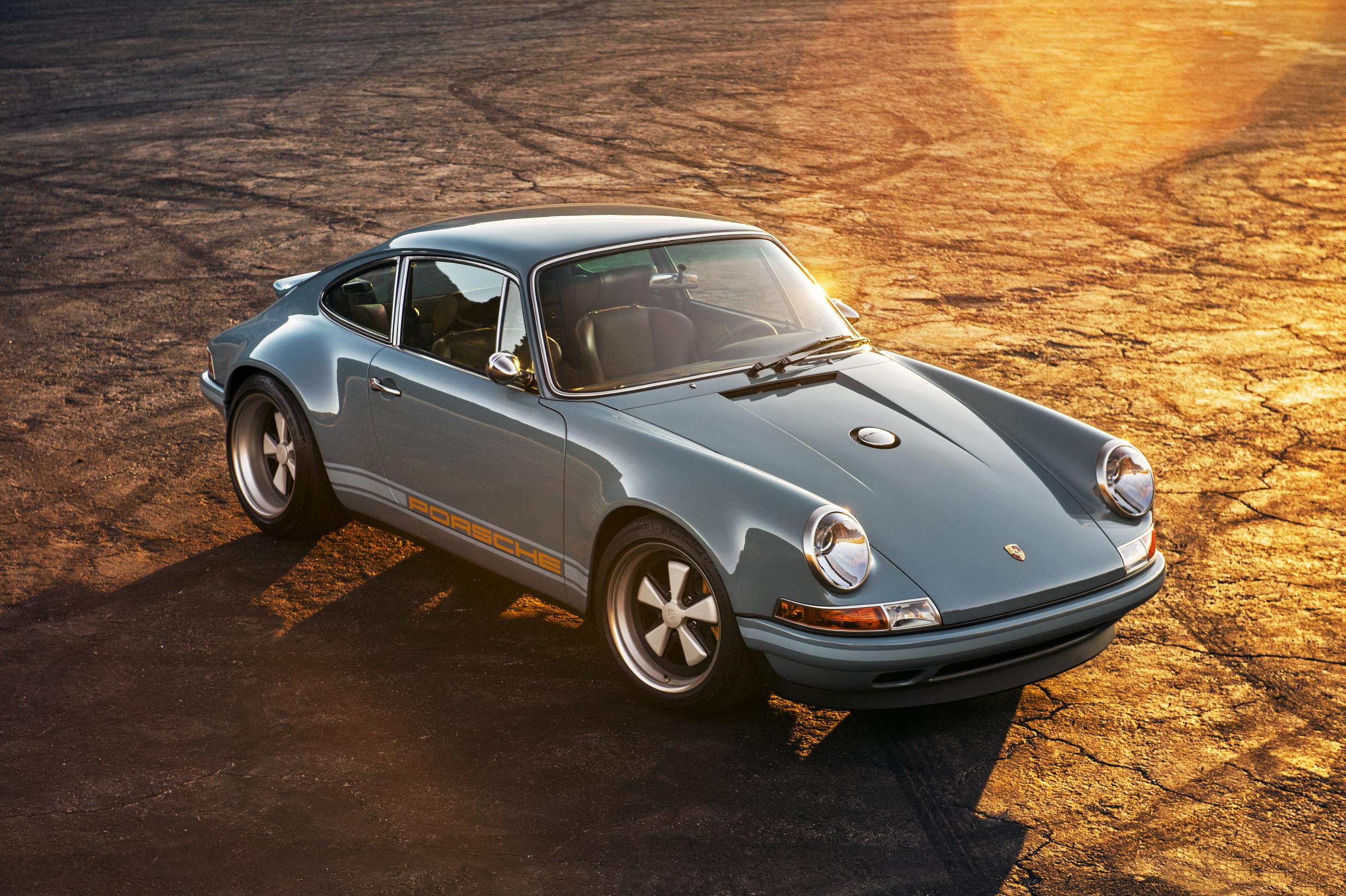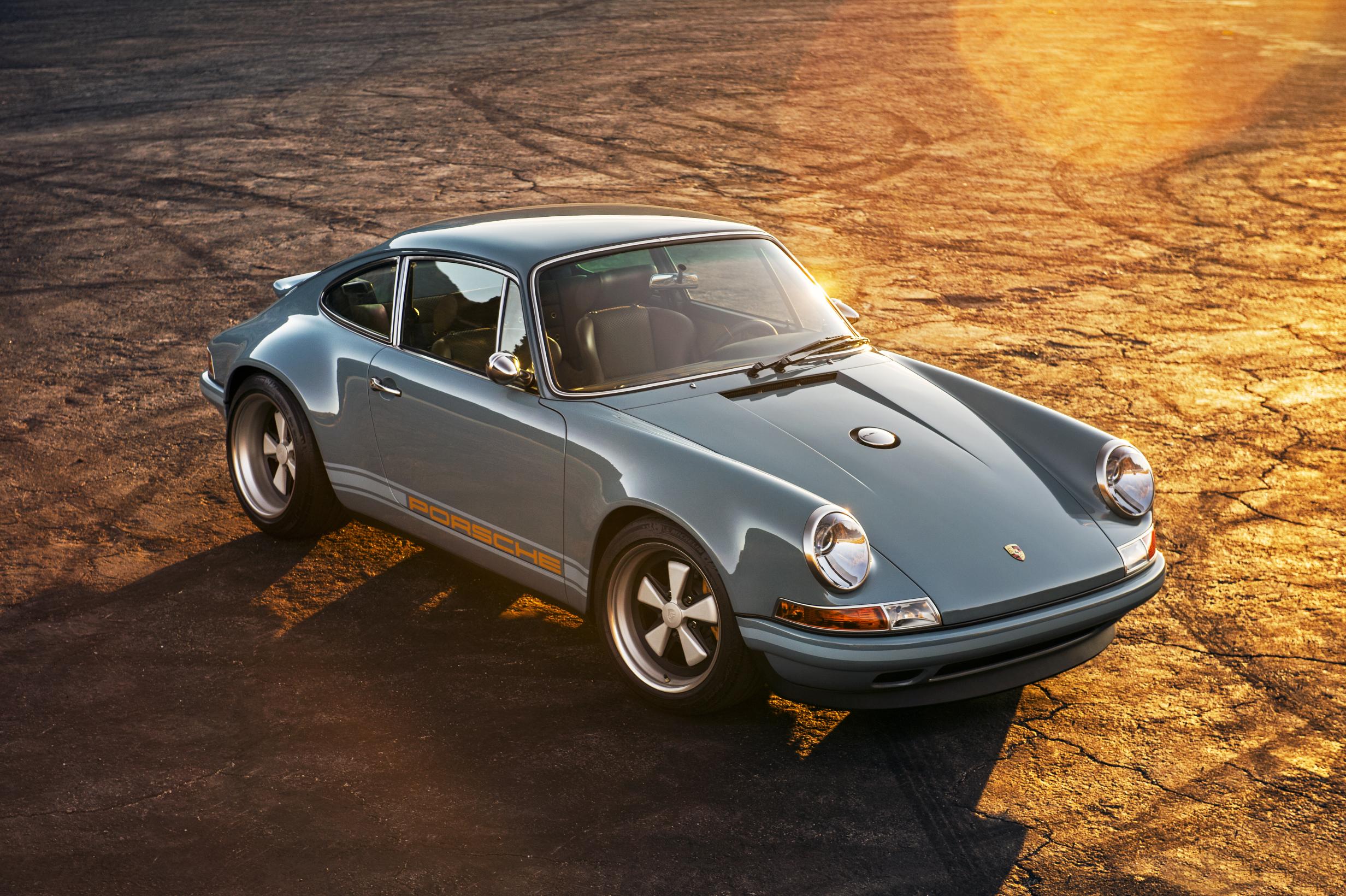 The Florida Car
1990 Porsche 911 Restored, Reimagined, and Reborn by Singer Vehicle Design
Carbon Fiber Body Panels
Exterior Finish: Hemingway Blue
Interior Leather: Sand Beige with Suede Leather Weave and Track Seats
Engine:4.0L
Transmission:6spd
Braking: Brembo
Suspension: Ohlins
Link to photos: http://1drv.ms/1PJ2xZ5
'One More than 10: Singer and the Porsche 911'
While many have come to believe the ability to enter the inner circle of Singer Vehicle Design may well be  beyond reach, there's one pathway to ownership within a less limited perspective that enthusiasts just may find easier on their pocket-book too – that being the release of the background story of the impeccable craftsmanship within Dickinson's "re"imagination of Porsche 911s and the launch of his book "One More Than 10: Singer and the Porsche 911" currently available at www.singervehicledesign.com, as well as through publishing house Stance & Speed at http://www.stanceandspeed.com/automotive-books/one-more-than-10-singer-and-the-porsche-911.
Journalist Michael Harley and Dickinson tell the story, while an all-star cast of automotive writers, journalists and personalities offer their perspectives on the Singer phenomenon. Throughout the book some of the finest photographers in the automotive world, with unparalleled access to Singer's operations, reveal the sublime beauty of these Porsche 911s as they are restored, and as they play at the track and run the open road.
As Dickinson notes, "The 911s, in all their luscious, heart-stopping, high-resolution pomp, photographed by real masters, are the stars – they always are. But this is also the story of a singular vision and the long road to make it a reality."  (SVD 'One More than 10' book excerpt)
Finessed and agonized over just like the cars, this large format, hardback, 275 page, full color, Singer Vehicle Design book tells the full story behind Restored, Reimagined, Reborn for the first time and is priced at $85.
---
About Singer Vehicle Design
Singer Vehicle Design (SVD) restores and modifies existing Porsche® automobiles for its customers.  Singer does not manufacture or sell automobiles.
SVD is not sponsored, associated, approved, endorsed nor, in any way, affiliated with Porsche Cars North America, Inc., or Dr. Ing. h.c.F. Porsche, AG (www.porsche.com). The Porsche® name and crest are trademarks of Dr. Ing. h.c.F. Porsche AG, and any other products mentioned are the trademarks of their respective holders. Any mention of trademarked names or other marks is for purpose of reference only.
The product of Singer's painstaking effort is a Porsche 911® restored and reimagined by Singer.  Out of respect for Porsche, and to respect Porsche's trademark rights, this incredible machine should never under any circumstances be referred to or described as a "Singer,"  "Singer 911,"  "Singer Porsche 911" or a "Porsche Singer 911," or in any other manner that suggests that it is anything but a Porsche® 911®.