From electronic patient files to operating theatre robots – digitalization has long since reached the health care industry. However, according to recent studies, only every fourth hospital in Germany(28%) has a strategy for encountering digital challenges. While digitalization is being advanced in hospitals, these institutions are wary of investment costs.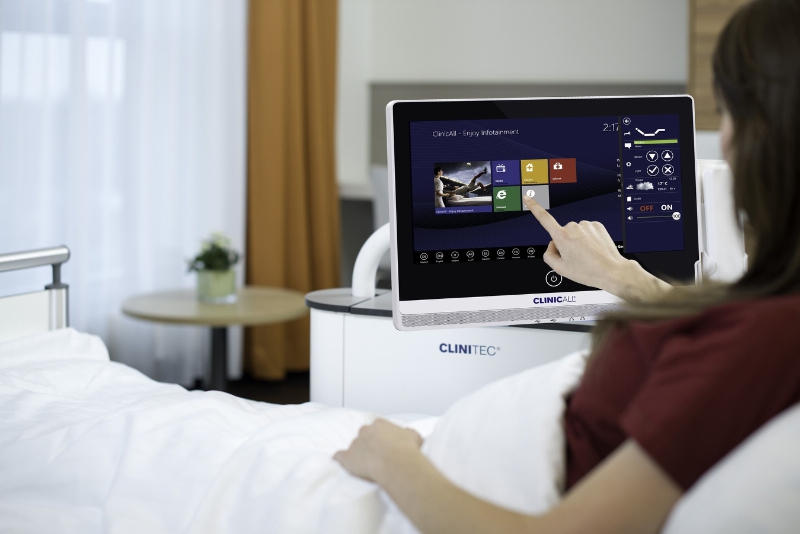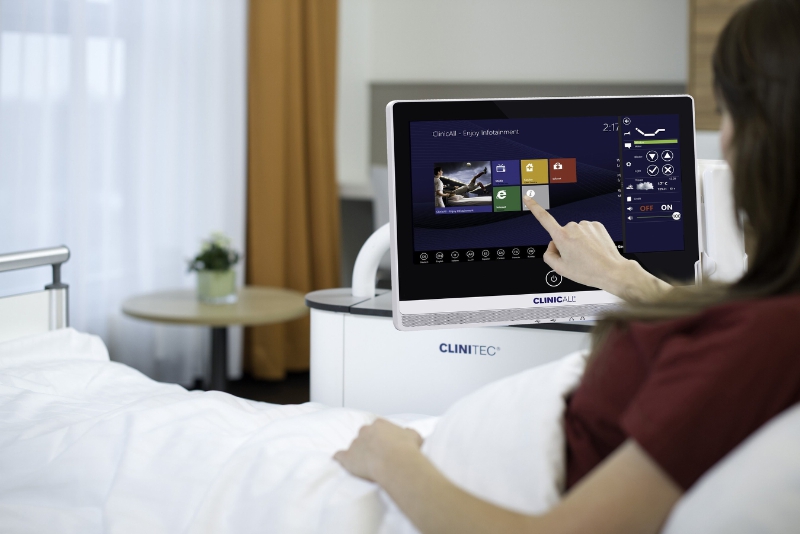 ClinicAll addresses this aspect with a clever strategy. "We want to offer hospitals the use of our innovative software on our bedside terminals without having to invest. We have therefore developed a special operator model, where the patient pays a fee for using the provided services, and the hospital has no costs," the ClinicAll management explains. The ClinicAll System unites patient infotainment and digital hospital applications in one bedside terminal. Patients can use multimedia services like IPTV, pay TV, Internet, VoD, VoIP telephony, and access current news, weather forecasts, online games, clinic information, etc. This not only relieves the boredom of patients and makes their stay more pleasant, but also, in addition to the salutary psychological effect, provides relief to personnel, because patients are occupied and distracted.
Individual hospital applications can also be connected, extending to direct access to the digital patient file through any terminal. The core is innovative, expandable, and future-oriented software based on Windows 10®.
The terminals and software are set up "all inclusive" at no charge if ClinicAll is allowed to bill patients directly. There is no minimum utilization volume as sometimes requested by other providers. In addition to this, the hospital can connect its own medical applications, for example, soft touch nurse call, digital ordering of meals or access to the electronic patient health record and use these via the terminals. Service and maintenance are also included during the agreed term.