Going to corporate events is really important for businesses. You get to get your name out there, and spread the word of what you're offering. You can find leads and clients. You can even network with other businesses, create partnerships, and learn from them. There are so many benefits to be had from heading to events like these! You need to make sure you nail them each and every time. Want to know how? Use these tips!
Take Your Time Designing a Stand That Stands Out
At a corporate event, you're going to need a stand that stands out. This will depend on the kind of event you're attending, but making sure your stand is different will draw more people to it. Invest in a good stand and take your time deciding on colour and design so that you can really wow people. It needs to stand out amongst a sea of other business, so think about what you can do to make that happen.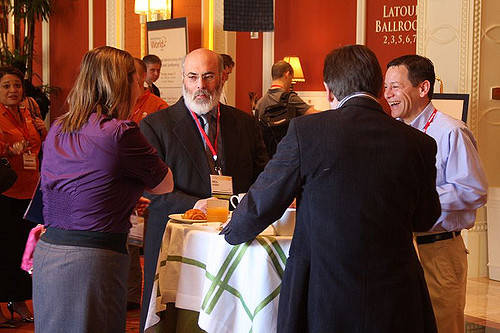 Gather Up Products, Samples, and Freebies
When you attend a corporate event, you're going to need more than a great stand to make people want to come and speak to you. You're going to need products, samples, and other freebies to get people interested. This will allow people to get an idea of what your product is or how it works. It'll also make your stand look far more attractive and give people a better reason to come over.
Think of a Way to Draw People to You
There are plenty of other clever ways you can draw people to you, too. You could host a competition, for instance. It doesn't even need to have much relevance to your business, as long as there's an attractive prize to get people chatting to you. At the end of the event you can pick a random winner. If you make the competition a fun game, people won't forget you whether they win the competition or not.
Make Sure You Take the Right Members of Staff With You
Taking the right members of staff to a corporate event with you is one of the most important things. You are all going to be representing your business, so it's imperative you do so to a high standard. They should be trained in customer service, know about all of your products and services, and look approachable. If you don't have staff or you you don't have enough, you can hire people to work with you. Places like Kru Live offer fully trained staff members who could help you to nail your corporate event.
Brief Them on What is Expected of Them
Although your staff may be fully trained, you still need to ensure they know what is expected of them. Every little thing you can think of. For example, what to wear, whether they can eat on the stand, what to say and what not to say, etc. Remember, your reputation is on the line!
Use these tips for your next corporate event and you'll have a great day!