This week, the UK will witness the first ever on-screen appearance of Hollywood A-list actors Scarlett Johansson and Henry Cavill as they appear in a contemporary, new TV commercial from global technology brand Huawei.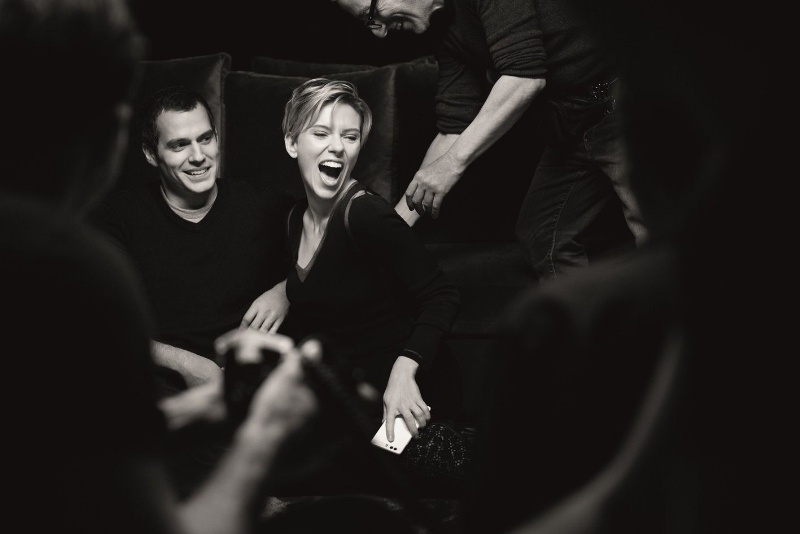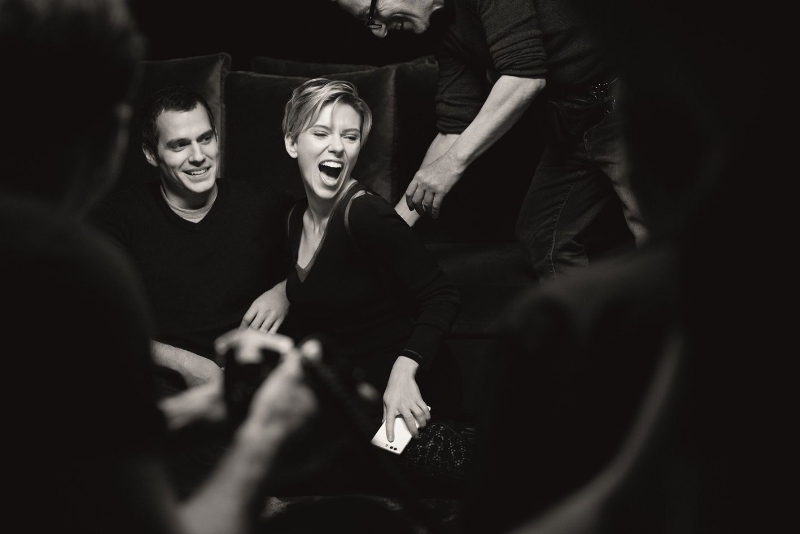 Scarlett and Henry, who were announced as the faces of the new Huawei P9 smartphone series during a global launch in Londonlast month, co-star in the commercial that was shot in Shanghai and New Zealand by famed director Baillie Walsh and are portrayed sharing a series of smartphone snaps in an unlikely yet flirtatious duel.
Henry Cavill comments: "I have a genuine passion for technology, so I'm excited by the opportunities created by the P9 dual lens. I'm impressed by the partnership of Huawei and Leica Camera in their engineering of a true high performance smartphone camera. They've done this and managed to package it into a fantastic device as well."
Scarlett Johansson comments: "The art of photography really resonates with me. It was exciting to see Huawei is partnering with the world's iconic camera brand Leica to create the amazing device.  I was delighted to work with Huawei on this project as I love the way it invites us to feed our curiosity and share new perspectives."
Rhys Saunders, Huawei UK Sales Director comments: "We believe in cultural technology, born out of people's curiosity and desire to be creative by changing the way they experience the world around them. With the launch of the P9, we are excited to take on a new experience of our own, with the first ever Huawei TV campaign in the UK."
Huawei P9 reinvents smartphone photography through unique dual lens cameras, co-engineered with iconic, professional photography brand, Leica Camera. The TV commercial gives a unique behind-the-scenes perspective of the Hollywood actors as they go about their daily lives – on-set filming for Scarlett and capturing Henry during a promotional tour for some of his latest work.
The advert, which is also being supported by a press advertising campaign shot by Mario Testino, gives the audience a sneak peek into how the superstar duo use technology to get creative in a duel of one-upmanship, which is focused around who can take the most artistic images.
Whereas both stars are usually the subjects of the camera's gaze, here we see them putting the Huawei P9's superior camera technology to the test to capture, share and compete for the best shot… but who will win?
The scene opens with Henry being snapped by paparazzi as he leaves a film premiere. Turning to get into his awaiting car, he spots a wall of faceted mirrors and takes the opportunity to capture an artistic selfie, which he willingly shares with Scarlett. She, meanwhile, is on-set filming in New Zealand, and upon opening his message, is eager to match his creative eye and snaps a similar image using her own reflection in her vanity mirror. The perfect photographic riposte.
The duo continue their game of photographic one-upmanship as Henry travels through the vibrant streets of Shanghai by night and Scarlett explores her film set, each capturing and sharing a succession of stunning and creative images on their Huawei P9 devices. Shanghai and Hollywood becoming a metaphor for the partnership between Huawei and Leica Camera and the black and white and colour dual lens of the P9 smartphone. The launch of the TV commercial is the culmination of a high profile launch campaign for the Huawei P9 featuring photographers including Mario Testino, Mary McCartney and National Geographic's World Press Photo Award-winning photographer David Guttenfelder. It will be broadcast on ITV, C4, in cinemas and via video-on-demand. It is also being supported by a press advertising campaign shot by Mario Testino, across national press and magazines.
The Huawei P9 is the first smartphone from the collaboration between Huawei and the global iconic camera brand Leica Camera, resulting in a stunning dual-lens camera in a smartphone, which sets a new benchmark in smartphone camera technology, with more light and better clarity, to capture brilliant colour and striking black and white images in true Leica style.
The Huawei P9 family fuses cool, sleek design and precision detail with state-of-the-art technology to change the way we see the world. It continues Huawei's legacy of premium mobile devices that have set the industry standard for elegance and performance.
For further information, search #OO.