18 June will finally see the premiere of Kolmården's latest addition – the Wildfire roller coaster. With a free fall angle of 83 degrees, a top speed of 113 km/h and three inversions, it will be a world first.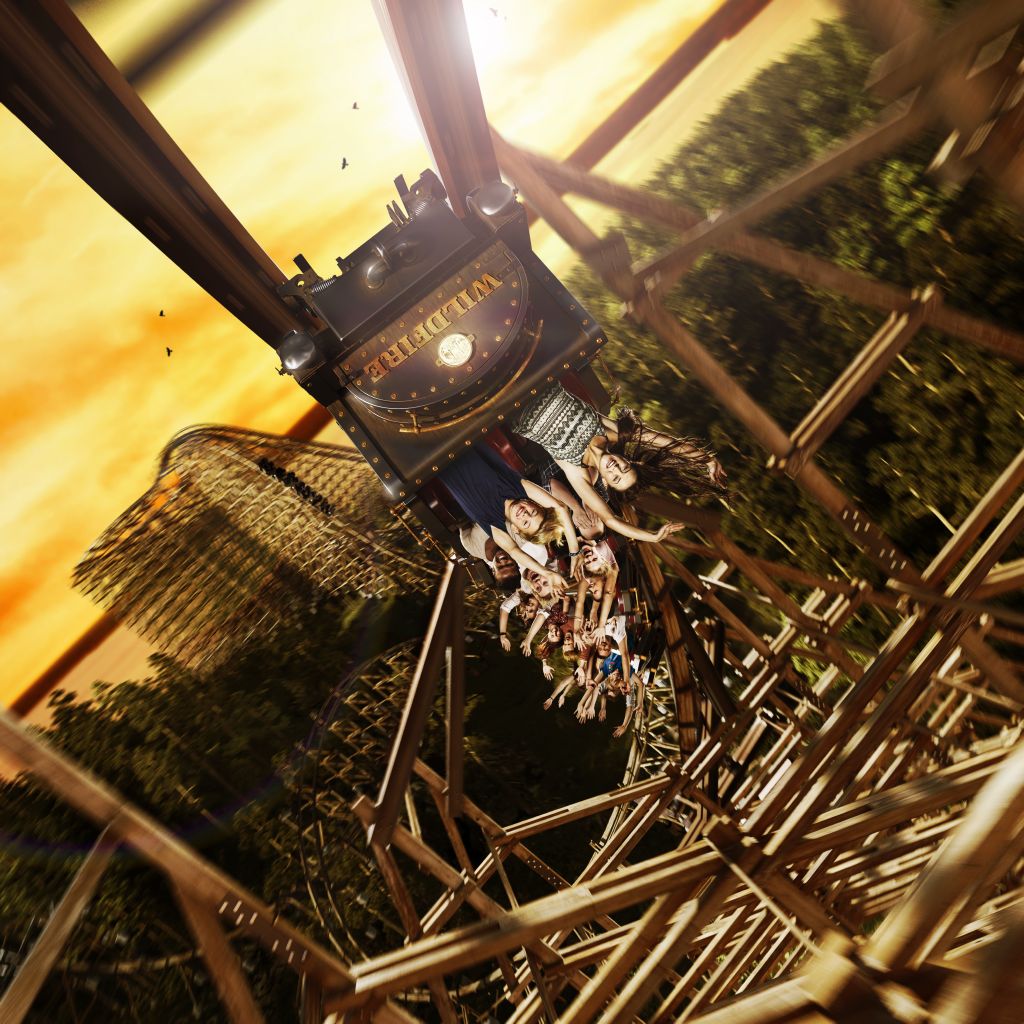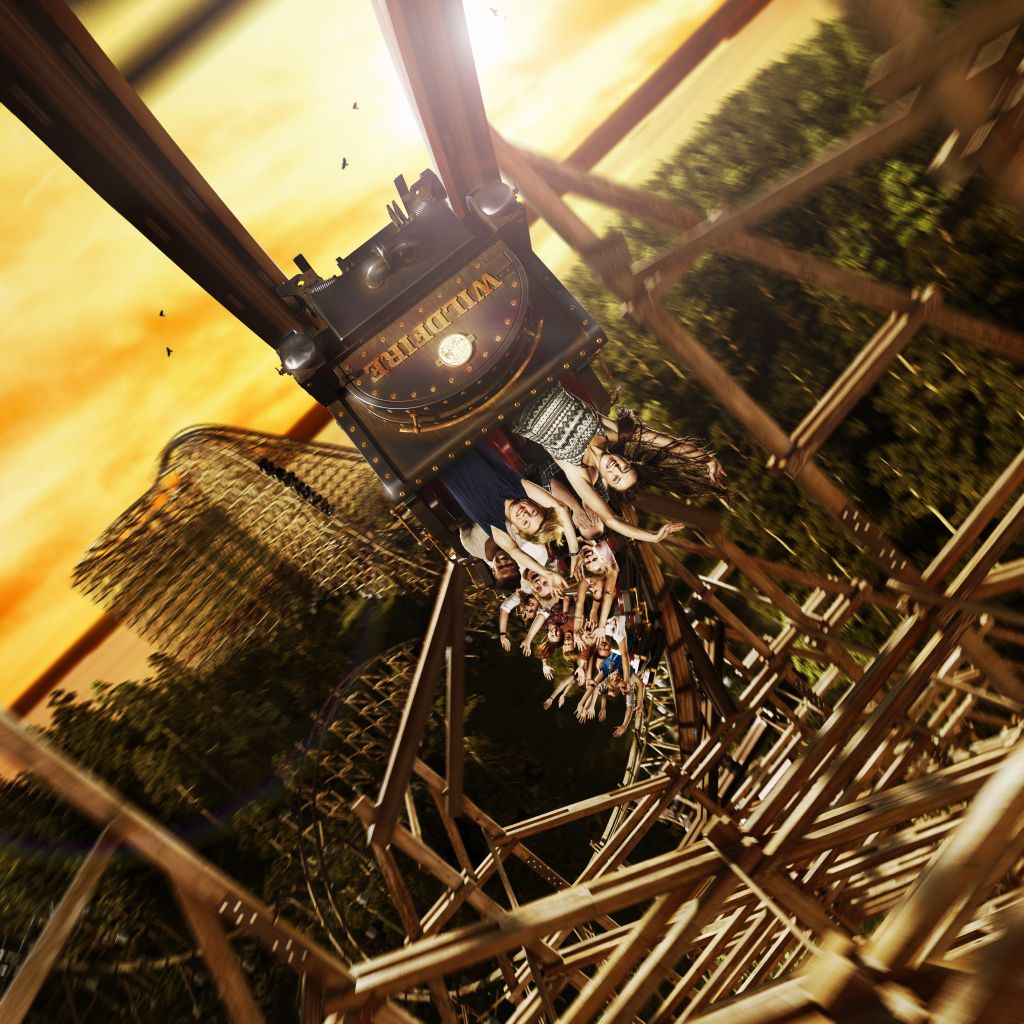 June marks the premiere of Kolmården's unique new roller coaster. Wildfire will be the fastest and the second-highest wooden roller coaster in the whole of Europe. With these features, plus the corkscrew loops, known as inversions, and the location in Kolmården's unique environment, experts and enthusiasts have high hopes that this could be one of the best of its kind in the world. With views across Bråviken, Wildfire offers a breathtaking ride 132 metres above sea level, a top speed of 113 km/h and an almost vertical free fall. US company Rocky Mountain Construction is responsible for constructing Kolmården's newest beast .
"Wildfire is what we call a 'mega coaster', it's extremely big, fast and nerve-shredding. It's the only one of its kind anywhere in Europe. The challenge of building in Kolmården's unique natural setting was to adapt the ride to the surrounding terrain. Our new rail design for wooden roller coasters makes it possible to build under these conditions like never before. Wildfire is going to set records in the roller coaster world," says Fred Grubb, founder of Rocky Mountain Construction.
Wildfire is the first roller coaster that Rocky Mountain Construction has built outside the USA. It is also their longest ever. The new rail design allows for various features that had previously only been possible with steel rails, including the aforementioned inversions.
"After a number of meetings with Rocky Mountain Construction, we realised that the dream of Wildfire could be made a reality. That was a fantastic feeling and together we've created the greatest wooden roller coaster the world has ever seen. The vision was to set the benchmark for the industry and we've done it," relates Parks and Resorts owner Johan Tidstrand.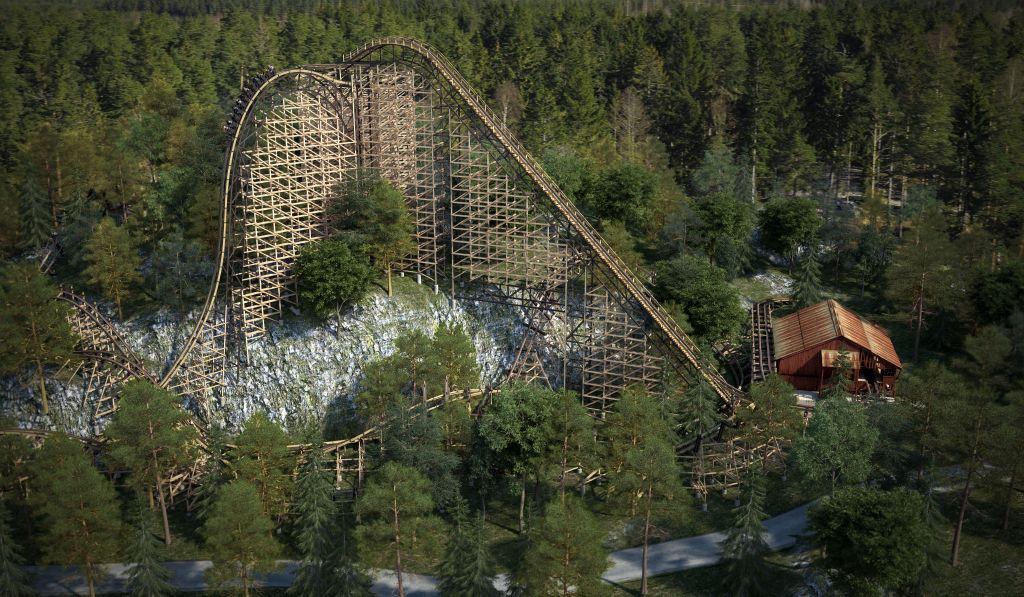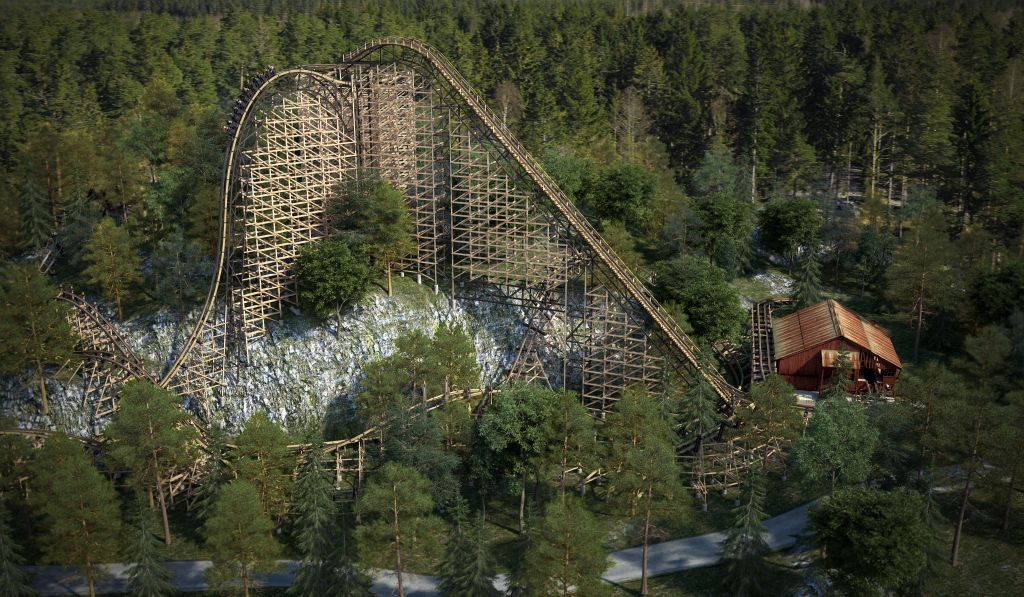 The investment in the new attraction amounts to SEK 135 million. Wildfire is made from Swedish wood and will be located between Safari and Marine World.
Wildfire in brief
– Length: 1300 metres
– Height: 57 metres
– Ride time: 120 seconds
– Speed: 113 km/h
– Angle: 83 degrees
– Height above sea level: 132 metres
– No. of inversions: 3
Kolmården, Scandinavia's largest wildlife park, is one of the most popular destinations in Sweden. It comprises the wildlife park and the adjacent hotel, Vildmarkshotellet. The park is home to some 80 species, undertakes numerous research and conservation projects, and serves as an educational resource for Swedish schools. Kolmården is a member of the Swedish Association of Zoos and Aquaria and its international counterparts EAZA and WAZA. In 2014 the park employed 600 people during the peak season and welcomed over 500,000 guests . Kolmården is part of Parks and Resorts, the leading Scandinavian theme park group, which includes some of Sweden's best-loved attractions: Gröna Lund, Kolmården, Aquaria, Furuvik and Skara Sommarland.