Laing Sandblasting & Painting Co Ltd has been showing the rest of its industry how things are done since 1982. 34 years of top level experience have lead to an exciting, progressive and fascinating company evolution and Endeavour Magazine took a closer look to find out more.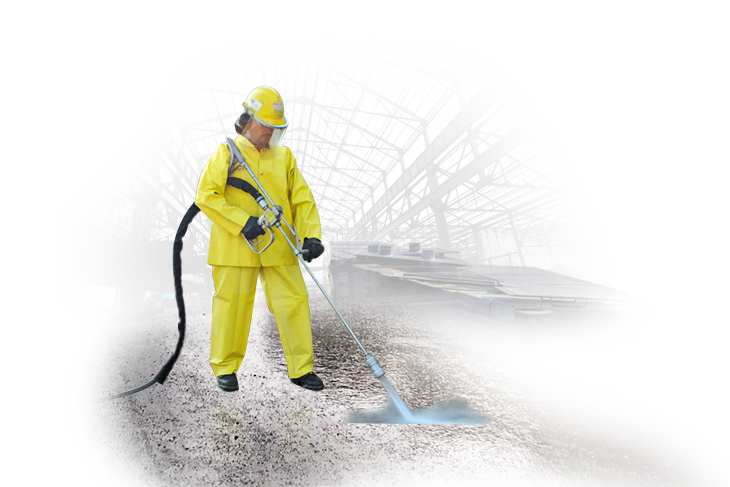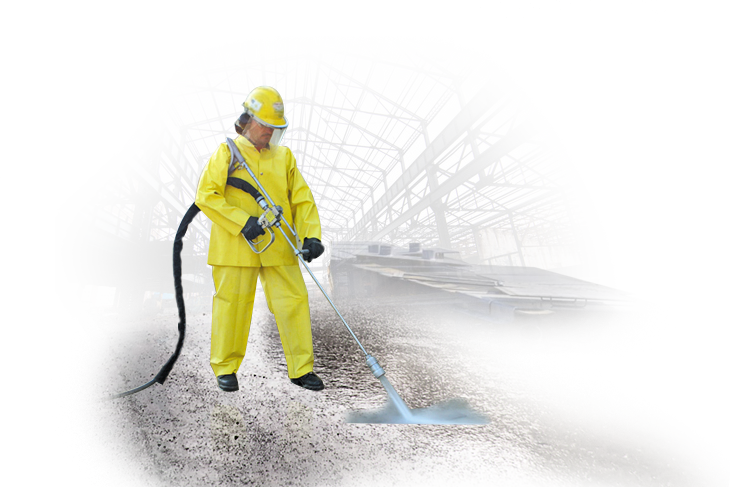 Integrated solutions is something that a lot of companies talk about, but very few seem to actually understand the magnitude of the phrase, let alone offer genuinely innovative turnkey solution packages. Laing Sandblasting & Painting Co Ltd (LAING) is not one such organisation, in fact, it has made light work of becoming an industry leader, thanks to its no nonsense approach to honest business and integrity driven operations.
Offering top-level integration solutions to Trinidad's blossoming energy sector, LAING identified the need for onshore and offshore capabilities and adapted accordingly, while also branching out into other arenas, most notably, equipment sales and rentals, corrosion control and transportation, all throughout the Trinidad region. This is clearly not a set up that is content to just let circumstances happen to it, but instead, seeks to be the reason for change and development, hence it has managed to retain its prominent industry position, along with high profile and repeat clients.
"In order to preserve the reputation that LAING was built on, we continually train our employees and work closely with our customers to assure complete satisfaction. Our aim is to build an organisation that meets the highest standards of customer service, corporate integrity and financial strength within the energy sector. We shall achieve our aim by focusing on providing quality service to our customers; rewarding careers to our staff and by building deeply rooted partnerships in the community we serve."
These are in no way small claims, but knowing that this is a company that truly understands the value of speaking the truth and not seeking to bamboozle clients with unintelligible business jargon, we feel sure that these promises will not go unfulfilled. The benefits of partnering or working with such an organisation are seemingly limitless, but LAING prides itself on a number of key factors,
"We guarantee all our equipment and services and can help with the control of expenses. Renting provides significant savings over buying. It allows you to simplify your bidding and billing, so that you have just one accountable cost – the rental, so as to improve your bottom line. LAING also offers inventory control, providing extra equipment you need, when you need it, so you that you can keep your equipment inventory at a minimum."
Continuing to discuss the benefits of renting equipment, it becomes clear that this is a company that has really served its time in the field. The services offered are not simply assumed to be necessary, they are known to be and as such, LAING can be a one-stop shop for integrated solutions, because it has experienced the relevant needs itself. Only through expensive repair bills can a company truly understand the value of renting and by opting to hire just one organisation for all equipment sourcing, extra capital is easily freed up for other projects. A company that hasn't experienced this firsthand would have no way of offering the right levels of expertise, but LAING makes it look easy. This is not what the company prides itself on the most, however,
 "LAING is 100% local and operations are manned by local staff. Day or night, you can reach LAING's dedicated customer care representatives and they'll be able to access your account and resolve any problem quickly. There are also no issues locating staff or a director of the company, if the need arises. If your equipment breaks down, LAING handles the repairs efficiently so that your crew can continue working."
Did you spot the key phrase there that really sets LAING apart from every other competitor? Day or night you will be assisted and you can always speak to a company director if you want to. How many large operations can actually guarantee that? It's essentially unprecedented, but that's how much faith LAING has in its qualified team to be able to handle any and all issues effectively. Let's be honest, you couldn't make that kind of promise if you didn't, could you?
The vision of LAING is simple, but effective and demonstrates a desire to really hone in on and focus attention and skills on the most lucrative and specialist areas of the company's operations,
"Our vision is to be the preferred regional support company to the oil, energy and construction sectors, most admired for its people, partnership and performance."
What's interesting to note here is that there is no mention of money or capital gain, but instead, the vision for the company is all centred on reputation, performance and people. Can you imagine what a global revolution the business world would experience if every organisation sought to make such humanist notions the centre of their operations? What a world that would be, with contracts enough for everyone that had the requisite skills and people skills to fulfil them. As it is, we will have to make do with a small number of companies looking to operate with such integrity and dedication and hope that they become the standard by which all other operations measure themselves.
LAING has built itself an enviable reputation, not through good fortune or luck of the draw, but by consistently seeking out new, innovative and forward thinking ways of approaching integrated solution provision. It's never lost sight of who the most important people are; the customers, and has always strived to improve operations directly for them. By following the letter of the law, fulfilling every contracted promise and looking to provide a sustainable, stable source of employment for local people, there can be little doubt as to why LAING has become the integrated solutions partner of choice for Trinidad's energy sector and we look forward to seeing just how bright its future really is.