Coffee shops are emerging all over the place. They are becoming more popular than ever before. This means two things. Firstly, there is a great consumer demand for coffee shops. But it also means that you have to do more to stand out if you run a coffee shop. Here's what you'll need if you're looking to run a successful coffee shop.
Solid Business Plan
Every business needs to have a business plan. This applies to coffee shops as much as any other kind of business. No business is simple to run. They all take time, consideration and effort to get right. It's not something that will just automatically fall into place. You need to be prepared to lay the foundations and make plans from the start. This will help you plan out how profitable the business will be and set financial targets for the first months in business.
The Right Building in the Right Location
The location of your coffee shop is obviously very important. If the location is wrong, then it will be impossible to attract customers. Ideally, you should find somewhere that has lots of passing trade. It will have to be visible to people walking past. This is how the vast majority of coffee shops make sales and find new customers. Spend time making sure that the building fits your needs in all the other relevant ways too. It's one of the most important decisions you'll have to make.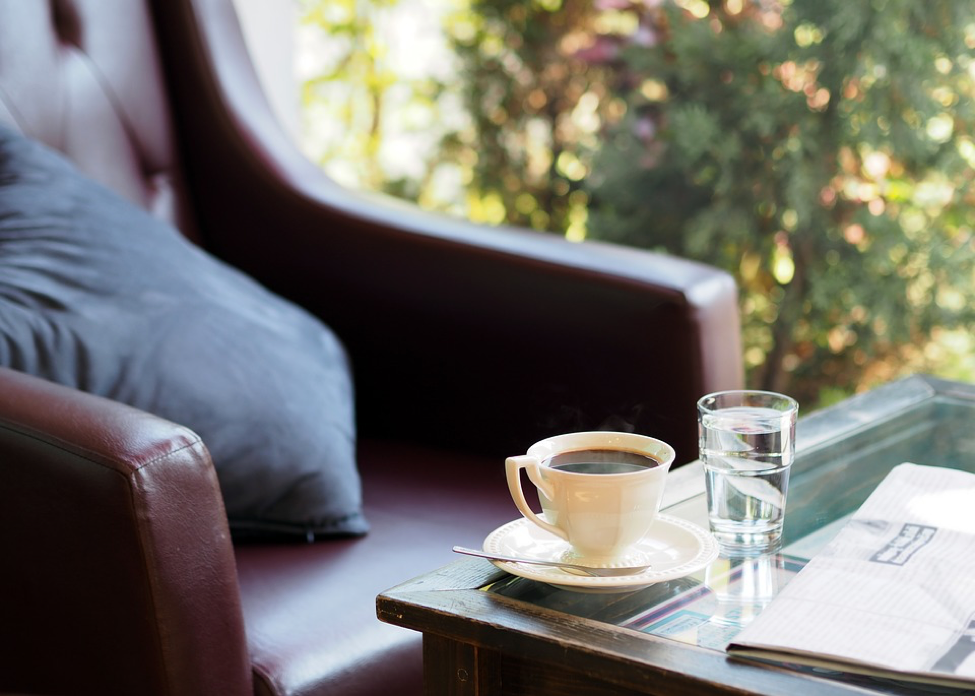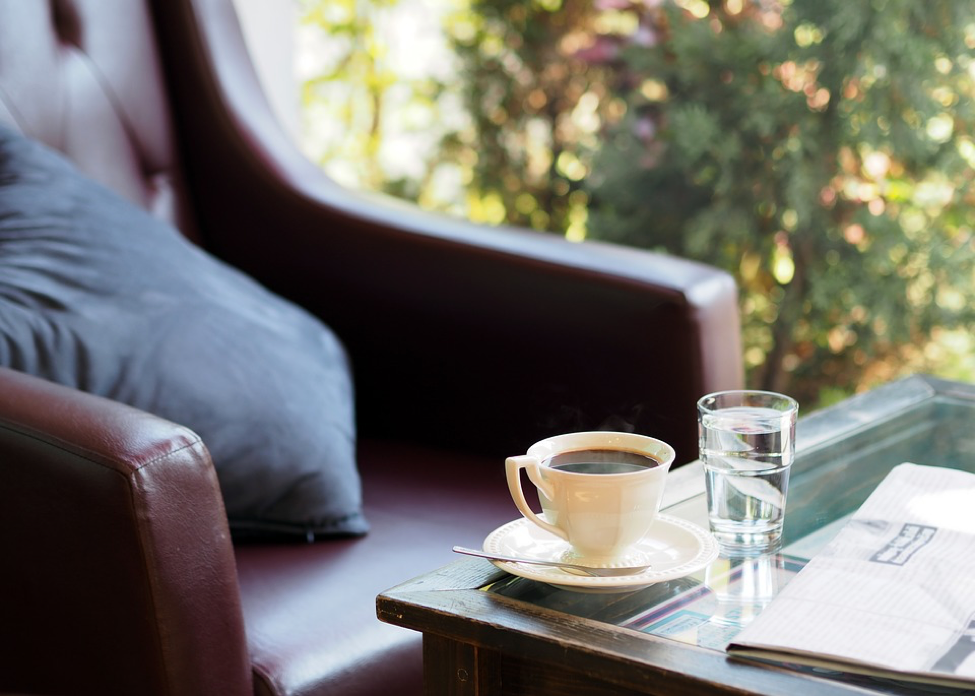 Photo Source
Sensible Layout and Floor Plan
The way you lay out the coffee shop is also vitally important. If you don't get this right, then it's impossible to create a good coffee shop. The floor plan will dictate how you and your customers use the coffee shop. If the floor plan is messy and disorganised, then this will not satisfy your customers. It should leave space for people to get around easily. And the tables and chairs shouldn't be packed in too tightly as this will make the place look messy.
Good Equipment and Furniture
You'll need the right equipment to make coffee for customers. You can get some equipment from coffee plants. Then you will have to get any other kitchen equipment you might need. Then you will have to start thinking about the furniture in the coffee shop. You're obviously going to need chairs and tables that fit in with the design of the space. And they should be functional and comfortable as well. Keep searching until you find the furniture that's right.
Standout Design
The design of the coffee shop needs to make your business stand out from all the rest. This is not always easy to achieve. But if you put some thought into it, and get creative, there is no reason why it can't be done. There are so many dull and generic coffee shops out there. Don't let yours become one of them. Instead, take some risks with the design and think outside the box. If you manage to achieve something unique, customers will recognise that.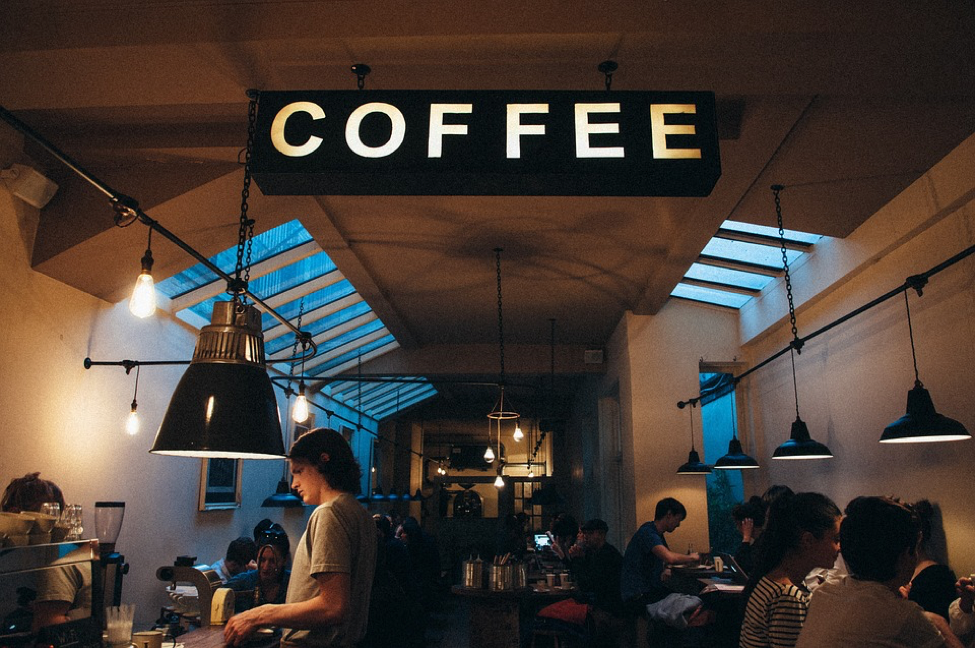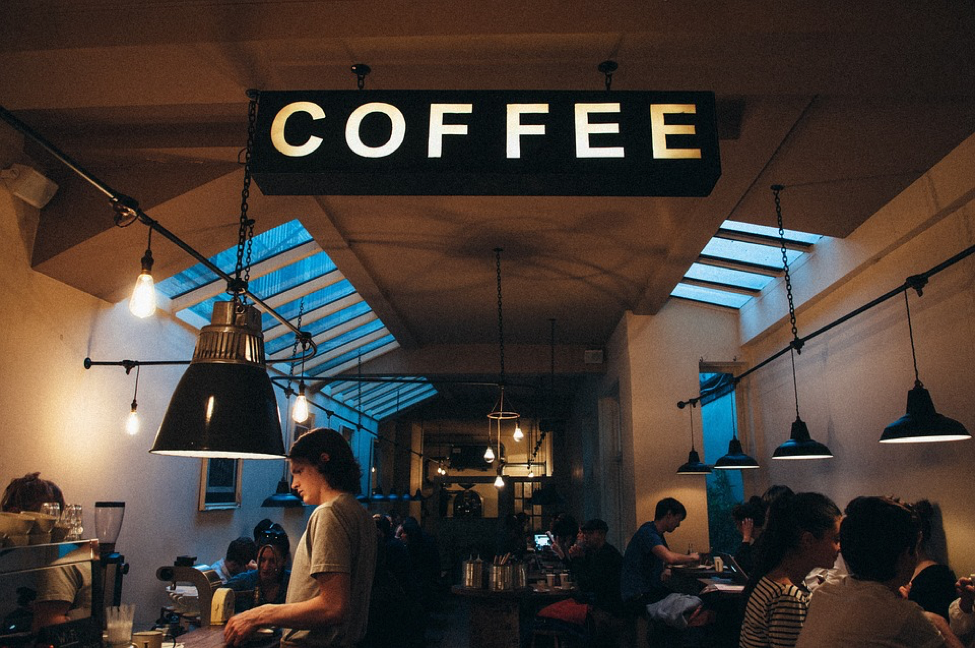 Photo Source