Making people fall in love with your business is how you begin to create real fans of what you do – not just customers! Below, you'll find 8 quirky ways you can make people fall in love with your business. Take a look and see what you've been missing!
Run Competitions
Running competitions is a smart way to get people invested in owning something from your business. If you're an artist, give away a piece of art. If you're a clothing company, give away a voucher. You can even team up with another business and see if you can run some kind of giveaway together! This way, you and the other business get to 'share' your audience and both benefit from the giveaway. This is also a great way to get people to create content for your business, if you include something like creating an Instagram post as one of the ways to win.
Share Valuable Advice (And Don't Be Afraid To Be Humorous)
Sharing valuable advice with your audience might seem scary. What if somebody takes your advice and starts a competing business of their own? What if they learn so much that they decide not to work with you at all? Sharing valuable advice helps to set you apart, and proves that you are an expert in your niche. People will see that you know what you're talking about, and they are far more likely to work with you as a result. You'll get more value from it than negatives – don't be afraid to inject some humour into what you're doing, either!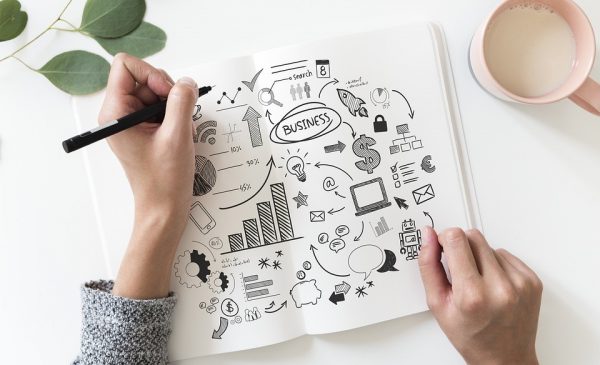 Give Away Free Stuff
Give away free stuff – not just during competitions, but for fun. If you have a physical store, of if you're attending some kind of confidence, this is the perfect idea. For example, you could give away free hot chocolate or tea in custom branded paper cups on a cold day. People will be bound to remember you for your kindness and the sneaky marketing tactic! Sweet treats are another great thing to give away that won't cost the earth. If you're going to a conference, something people can take home and use over and over is a good shout, like a mug. They might seem cliche, but if you can think of a fun design, they won't sit at the back of the cupboard.
Come Up With A Consistent Brand Personality
A consistent brand personality helps people to resonate better with you, and attracts your target audience. This brand personality should be based on who your audience is, as well as the sort of image you want your business to give off. Who would your business be if it were a person? Think about this and come up with your personality this way.
Customise Orders And Emails
Don't be afraid to throw a little freebie into orders here and there, and send thank you notes/emails using the customer's names. Make them feel special, because they are. They are helping you to build your business, so do all you can to let them know you appreciate them.
Create A Loyalty Program
Loyalty programs are the perfect way to keep people coming back for more. There are all kinds of great ideas you can use, from letting people build up points to spend on what they like, to giving away a certain type of product with a set number of stamps. Take inspiration from other businesses and see what you can come up with.
Take A No Nonsense Approach To Customer Service
Nobody wants to hang around for what seems like an age to get a customer service response – only to be messed around further, blamed for the issue, or told lies to cover the back of the company. The best thing you can do is be honest when encountering issues and do all you can to rectify the problem. You need to have procedures in place for this, and be consistent. Replies must be speedy, and how you solve the issue should be pleasing to the customer. Don't make them wait around.
Always Aim To Find Out More About Your Audience
Finding out as much as possible about your audience will help you hone your product and service. Send out customer surveys and feedback forms and reward them for filling them out. When you can perfectly target your audience, you'll experience so much more success.
Use the above ideas and begin creating fans, not just customers!