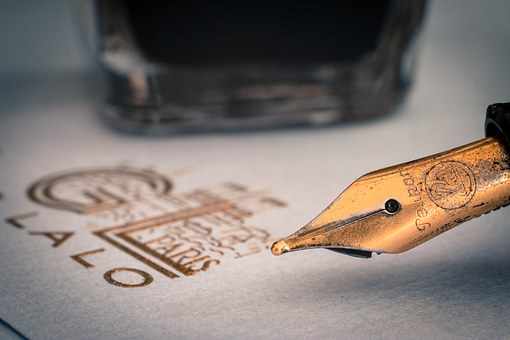 https://pixabay.com/photos/fountain-pens-fountain-pen-filler-1393979/
Unfortunately, everybody is aware of the negative effects the Brexity uncertainty has had on people in the United Kingdom; individuals, families, and businesses have all felt it. People are trying to save as much as they can in order to give themselves a much better chance of riding the storm.
However, this does not mean that it has to be all doom and gloom. There are people out there who are still willing to spend. This simply means that the key to any business surviving during this period is to target these people and market towards them in an effective manner.
There are lots of different marketing and advertising strategies that a business can choose to implement. These range from newspaper adverts to social networking methods. Of course, digital marketing is paramount and cannot be ignored. It should be left in the hands of experts like Shark Digital Marketing Agency. However, one method which has been popular for many years and seems to be very effective now is the utilisation of promotional products.
As stated, this is a method that is not new on the scene. Many people may see that as a disadvantage because it is not 'unique' or 'fresh'. However, when employing a strategy at present it needs to be as low risk as possible because companies cannot afford to fail, thus this is a great option. 
Nevertheless, this is not to say that it will instantly bring any company success. If that was the case then no companies would have had to shut down by now. The key to how great this marketing strategy can be all lies within the promotional product that the company chooses to distribute in order to advertise its goods and services.
If one is seeking a good place to start then it is always advisable to go for promotional pens. Promotional pens are a popular choice due to the array of advantages associated with choosing them. 
The first thing which needs to be considered is the price of supplying the product. After all, this is effectively the cost of the marketing campaign. And this is one of the chief reasons why promotional pens are so popular – they are cheap to make.
Furthermore, another advantage is that promotional pens will be utilised virtually every day as they are something people need. Therefore you can rest assured that the person in possession of the pen will certainly become familiar with the company in question.
A final point worth considering is interesting and it is the fact that pens tend to get passed around a lot and thus there is no telling who could see the details of the business.
All in all, it is really not difficult to see why so many companies are choosing to utilise promotional pens as a marketing strategy in the current times.