A taxation system is essential to the economy of every nation. Taxes are levied by the government on both the producer, or provider, and the user. Others in between also come under the yoke of the government's taxation policy and find themselves paying some form of taxes. Taxes could be levied on industries, businesses, services, people, and any profitable venture. In fact, it is said that the taxman is among the more intrepid of a government's bureaucracy and part of their responsibilities is to ensure that the burden of taxation is felt by everyone.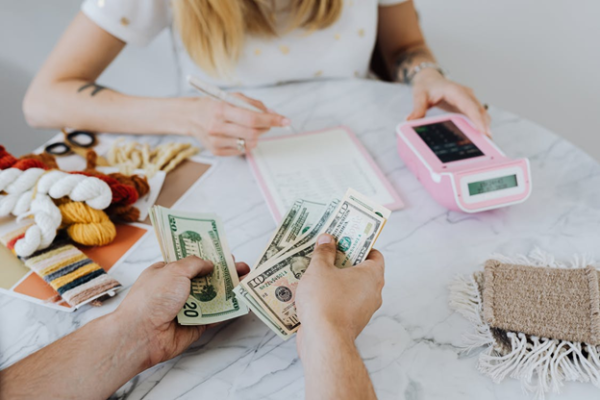 However, what many people don't know is that most governments are quite liberal when it comes to certain aspects of taxation. For every rule formulated to make you pay taxes, there is likely to be a rule to help you save some taxes through a well-defined deduction system, commonly referred to as a tax write-off. Such write-offs are essentially deductions from income earned during the financial year. It could be based on various types of acceptable expenditure or expenses incurred. However, a majority of taxpayers remain unaware of their provisions and end up paying much more in taxes than they should. Here are a few tips to find tax write-offs among your purchases.
Keep Your Accounts in Order
Whether you are self-employed or run a small business, the most basic step to undertake is to keep your accounts in order. This means you should keep a track of your income and expenses. Unlike the employees of a firm, your taxes won't be deducted at the source and you will be responsible to evaluate your taxes properly. You should always keep personal expenses separated from business expenses because only your business expenses will be counted amongst the write-offs. To be able to automate your tax write-offs, you first need to be aware of where the expenses were made. Identifying write-offs becomes a lot simpler if you keep your accounts in order in the first place. Keeping your business account separate from your personal account can make it very easy to identify deductible expenses by simply filtering through the statement.
 Keep Your Receipts Safe
Keeping your receipts safe is very important and is something that is often overlooked. Once you have filed your taxes after accounting for all the write-offs, you can't simply do away with your receipts or your tax documents. The rules, obviously, vary from country to country and from one region to another. In the United States of America, depending on your situation and requirements, the Internal Revenue Service could require you to keep a record of your expenditure for up to 7 years. It is thus advisable to keep your expense receipts and tax records safe. However, generally, you are expected to keep your records safely till the period of limitations runs out, within which you can amend your tax to claim a rebate or an additional tax is levied by the IRS. In fact, it is recommended that you keep your records safe even after they have served their purpose with respect for tax as you may need them for other non-tax purposes.
 However, there is no need to keep hard copies of the receipts. Given the number of transactions that are performed, managing and arranging so many small receipts can become quite a challenge and it is easy to lose a few in the process. You can easily keep them in a digital format by scanning. This will help save space and pointless effort.
Know Your Dates
Knowing your deadlines is essential. If you do not pay your taxes in time and subsequently file them in time, you could end up facing a heavy fine. Since there is a limited period within which you can make amendments to the tax to claim a rebate, it is important to know the deadlines. There is a deadline within which any changes to the tax must be made.
Familiarize Yourself with Tax Deductible Expenses
There are numerous expenses that can help you get a deduction on your taxes. Knowing these is important so you wouldn't miss out on them. Any expense that is considered basic or necessary and can help the business grow and generate income is considered a tax-deductible expense. These can include anything, from advertising, transportation, and Insurance to office supplies, fuel costs, and utilities.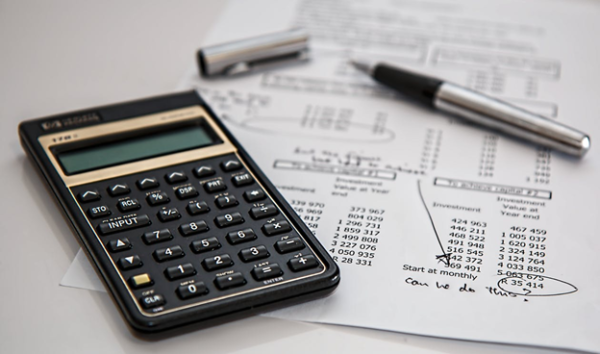 Keeping track of all these expenses can, however, be quite difficult given how recurrent these expenses are. Using dedicated software and platforms can help you identify and track these expenses. By looking at a tax receipt organizer review, you can identify if and how certain tools can prove useful to you. Such organizers can automatically separate deductible expenses from non-deductible expenses and help you estimate your taxable amount more easily. Even in your personal expenses, numerous expenses are deductible like your home mortgage, medical expenses, and charitable donations.
Use Dedicated Tools
If you have kept your accounts in order and saved your receipts, you should be able to identify your deductible expenses with ease. However, if the number of expenses is large, then sorting through them can be time-consuming. This is where automating the process becomes beneficial. Automating the process needs you to maintain a digital record of your expenses. The most basic method would be to use spreadsheets to maintain your expenses and later use them to separate the deductible expenses. But this would require you to save the receipts separately. You could further simplify the process by using dedicated tools and apps that let you log in to each and every expense and automatically classify them as deductible and non-deductible. These can later let you list down period wise expenses and categorize them, saving a lot of time. There are even websites that can be used for this purpose.
 Separating your deductible and non-deductible expenses is very important as it can help you save a significant amount of money in the form of tax deductions. However, maintaining a record of these expenses can be quite a complicated task. The task, however, can be made a lot simpler by staying organized right from the get-go. The most straightforward approach is to maintain different business and personal accounts; this will automatically help you identify deductible expenses and automate the process. However, you will still have to save and store the receipts separately. The best approach is to use dedicated apps and software that not only classify the expenses automatically but also save records and receipts.