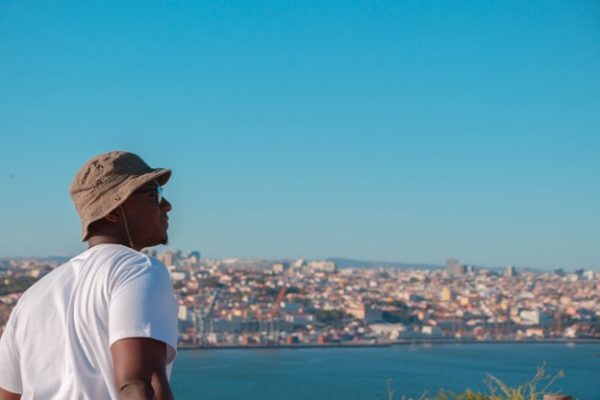 Photo by Etty Fidele on Unsplash
Exploring the world and experiencing every last bit of it is what we should all try and do. If you are feeling extra adventurous then take a look at our reasons below on why you should experience living abroad.
Explore Different Cultures
One reason you should consider moving abroad is to experience other cultures. The world is a very diverse place and we think it is beneficial for people to explore different lifestyles and meet people from other countries. Meeting people from other backgrounds can give you a new outlook on life as many cultures have different traditions and morals. You might have found that  you have a connection to some places you have visited. If you find yourself drawn to the lifestyle then why not experience it more and take the plunge and move there to fully immerse yourself. It doesn't have to be forever whether its 6 months or 6 years we are certain it won't be something to regret.
Become More Confident
If you have ever travelled alone before you might have noticed that you became more confident as a person. Moving to a new country can be nerve racking especially if you don't know anyone. But this might just be the making of you and really bring you out of your shell. It will force you to interact with the locals, learn the language and become accustomed to their way of living. 
Change of Lifestyle
Have you ever thought about quitting your 9 to 5 job and booking a flight away from the boring day to day routine. Then why not do it, many cultures around the world work differently to us, with some countries closing business in the afternoon so you can have a siesta and who doesn't want that. It's also a great idea to have your children experience living within different cultures whilst they are young as it will give them a better outlook on life and more susceptible to how other people live.
Work or Study
Sometimes we have to make a decision based on our work or study. Maybe the pay or qualifications are better in another country and the opportunity has arisen for you to move overseas to pursue your future. When moving abroad for work remember to do lots of research about the local area, school, and whether it has good transport links for if you ever wanted to visit home. 
Join Family or Friends
You might have found that some family members or friends have taken the plunge before you and moved abroad. If you find that you are visiting more often and really enjoy the atmosphere then you should consider moving abroad. The benefits of having loved ones already there is that you could have somewhere to stay whilst you settle in and make a final decision. Remember if you are looking to move abroad you might have to apply for a visa, for example in the usa you might ask for the K1 Visa and in Australia a working visa.
We hope we have inspired you to get packing and book your flights to your new home. While you are here check out our Top Reasons to Work Abroad.