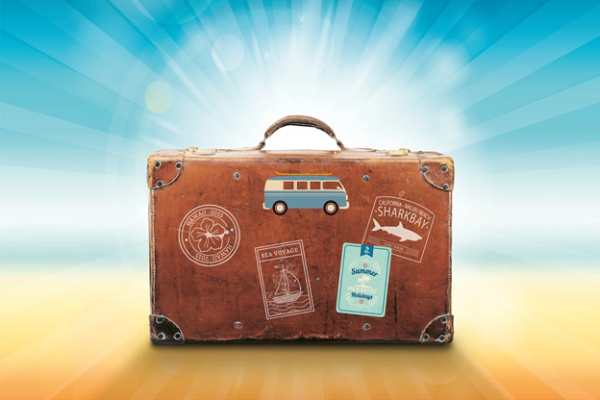 (via: https://pixabay.com/photos/luggage-vacations-travel-summer-1149289/) 
While the recent Covid-19 pandemic has certainly slowed it down a little, the travel industry is still one of the largest industries on the planet. Travel and tourism are responsible for a large chunk of global GDP, as over a billion people travel annually for one reason or another.
Unfortunately, it is also an incredibly competitive space as well. There are dozens (or even hundreds) of different companies looking to succeed. One of the best ways to rise above your competition in this space is to utilize video.
Whether you are a travel blogger, a travel agent, a photographer or anyone else in the space, this article is going to go over a few video marketing strategies to help you stand out.
Use Social Media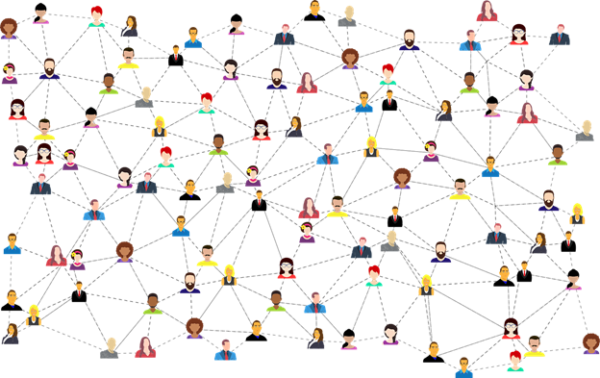 (via: https://pixabay.com/vectors/social-media-connections-networking-3846597/) 
Social media is a great tool for building a business. It is especially good for videos, as the content is frequently shared or discovered on the various social media platforms. Most videos you make should be posted on your Twitter, Instagram or Facebook accounts. If they are high-quality and tell a good story, there is a good chance they will be shared more frequently and could reach a larger market.
Make sure that the videos are relatively short, capture people's attention within the first 10 seconds or so, and are optimized for mobile viewing. Of course, be sure to check out some templates for travel video ads on social media to ensure you are creating the best content possible. Without social media, your marketing videos simply won't be able to be as effective.
Share a Taste of the Experience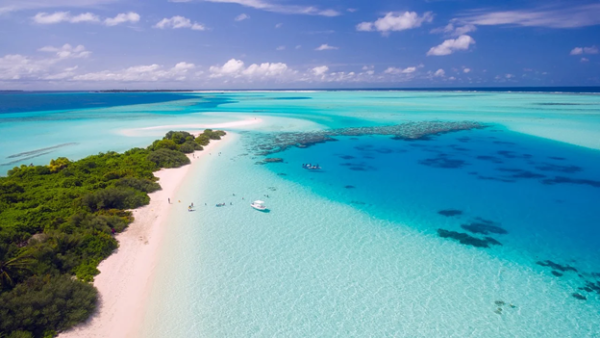 (via: https://pixabay.com/photos/maldives-tropics-tropical-1993704/) 
Travel is all about the experience. Whether we travel to the beaches or Mexico, or the big city of New York, we do it for the experience. As a result, your travel video marketing content needs to show off the experience that your company can help give people. By giving people a taste of the experience they could enjoy, it often makes them want to book and experience it for real.
Videos can pique their interest and put into their mind how cool it would be to visit a particular place. These videos could be about a specific destination as a whole, a great place to eat there, some gorgeous scenery there or some unique and exciting thing they can do. 
While text content can be helpful, there is nothing quite like a video to help communicate these experiences to your target market. If your video can entice an individual or speak to them emotionally and inspire them to visit a particular area, it has done its job.
Don't Disregard the Power of UGC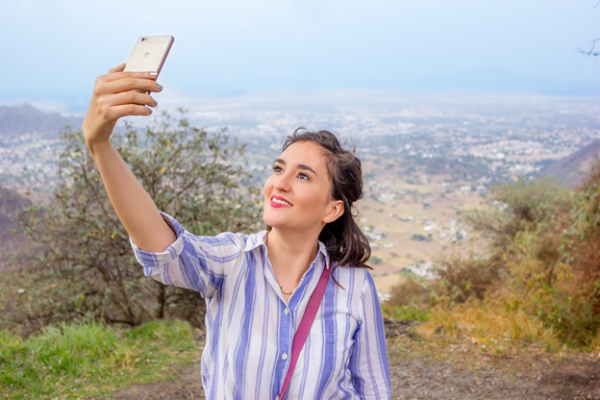 (via: https://pixabay.com/photos/marketing-branding-smiling-2375579/) 
As you have seen so far, video content is an incredibly important part of the travel and tourism industry. While all types of video content are helpful, this is especially true of UGC (user-generated content). If possible, use the videos that your customers or followers send your way for marketing purposes. 
This could be their review of a potential destination, a review of your services or something else altogether. This type of content is unbiased and comes off as much more legitimate and goes a long way when it comes to humanizing your brand. Whether you ask for it specifically, or simply use some of the videos people send your way, UGC can be a great way to boost your authenticity and how genuine your company appears.
In conclusion, we hope that this article has been able to help you understand some of the great strategies for video marketing in the travel industry.