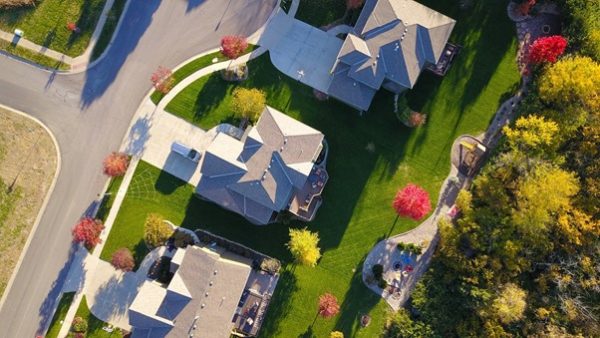 There are lots of ways to invest in real estate. The majority of investors will choose one of two investment strategies:
Buy to let or property

: renting out property to tenants to live in for fixed terms of 6 months or more.
Property flipping:

buying property at a low price, renovating it and selling it for a higher price.
These are two of the most trusted and easiest ways to make money from real estate – but they may not be the best option for everyone. There may be alternative investment options out there that are more practical for your needs and budget. Below are just some alternative ways to invest in real estate. 
Rent property out to businesses
Certain types of building may not be possible to rent out as residential property, however it may be possible to rent them out to businesses. Such buildings could include shops, offices or warehouses. 
Commercial buy-to-let properties have several advantages over residential buy-to-let properties. You can usually agree on longer leases than you would be able to with a residential tenant, resulting in greater long-term security. You can also hand over the responsibility of certain maintenance tasks and compliance tasks to the business that is renting your property.
There are commercial buy-to-let mortgages that you can apply for if you don't have the money to buy such property in cash. In some cases, you may be able to convert old buildings for commercial use such as turning barns into offices.
Rent property out to travelling guests
A property could be rented out to guests as a vacation home. Instead of making money through monthly rent, you can make a profit through weekly or daily guests charges. You can use sites like AirBnB to market your property.
Such a property will need to be located somewhere that receives a lot of tourists or travelling professionals in order for you to generate steady business. Ideally, you need to be able to generate business all year round, so may want to avoid locations that only receive guests seasonally. The likes of this Treasure At Tampines condo could be ideal – there are always tourists and professionals travelling to these types of cities. To appeal to guests, you'll need to make sure that the property is suitably renovated and furnished (it could be worth investing in good quality HVAC and a premium bed and mattress).
The property you buy doesn't have to be located near to where you live. You may be able to buy a property in another state or even another country and hire a property manager to look after it for you. You could even use the property for your own leisure when no-one is staying there (the biggest perk of owning a vacation rental). 
There are mortgages out there specifically for vacation rentals. When buying overseas, it could be worth taking out a mortgage in that country. 
Rent property out to clubs/for events
Certain types of property could be rented out as club space or event space. For instance, a hall could be rented out to sports clubs or it could be rented out for concerts and performances. A stately home meanwhile may be able to be rented out for weddings or luxury events.
Marketing property as a venue takes a lot of work – you constantly need to be out there looking for customers. You'll also have to consider more regular upkeep, which could include hiring cleaners on a consistent basis. The potential for profit however may be much larger than with other types of property investment. 
Rent property out for storage
It may be possible to rent out property solely for storage needs. For instance, an old barn could be rented out as self-storage for other people's vehicles. You could even consider building your own storage units to rent out.
You're not going to make a lot of money renting out property as storage, but you don't have to spend a lot to kickstart this investment. In fact, some people even rent out their sheds and garages as storage to other people. Making some security improvements could be worthwhile so that anyone renting out your property feels that their items are secure. 
Rent land out as allotment space
When it comes to investing in land, there are lots of options beyond building property on it. One relatively cheap option could be to rent land out as allotment space. 
In areas such as cities where a lot of people may not have gardens, allotment space can be very sought after for those that want to pursue gardening hobbies. Some people even rent out their gardens as allotment space. 
Rent land out as parking space
Empty land could also be rented out as parking space. You could buy up a small area of land in your neighbourhood, cover it in tarmac and turn it into a paid car park. Alternatively, you may even be able to rent out your driveway (this guide at Money Saving Expert offers more advice on how to do this).
As with renting out allotment space, renting out parking space is likely to be most effective in urban areas where there is limited parking. Areas near airports are also very lucrative places to rent out parking space. 
Invest in property shares and ETFs
Want to get in on rising property prices, but don't want the hands-on hassle of managing property? Another alternative option could be to look into property shares and ETFs. Property development companies and property agencies may offer shares that you can buy up – by investing money, it may be possible to share future profits. You may similarly be able to find ETFs related to property.