Whether you are looking for a new career path, or simply want to try out a different position in your chosen industry, you may have begun researching new career opportunities in 2021. By trying something new, you are presenting yourself with the chance to develop personally and professionally, meaning that it is definitely worthwhile. However, you must make the most of all available opportunities – such as the opportunity to live abroad. 
When presented with the chance to move to a new country, you may feel a little hesitant. After all, it is a significant change, and you can't be sure how it will turn out in the long run. It will also require a lot of hard work, patience and paperwork. For example, you'll have to obtain the appropriate VISA. However, thanks to companies such as Birmingham immigration ltd, getting a VISA has never been easier. Furthermore, moving abroad can easily be the best thing you ever do – so be sure to grab each opportunity that comes your way! 
With that in mind, here are just some of the reasons why you should consider taking a job abroad.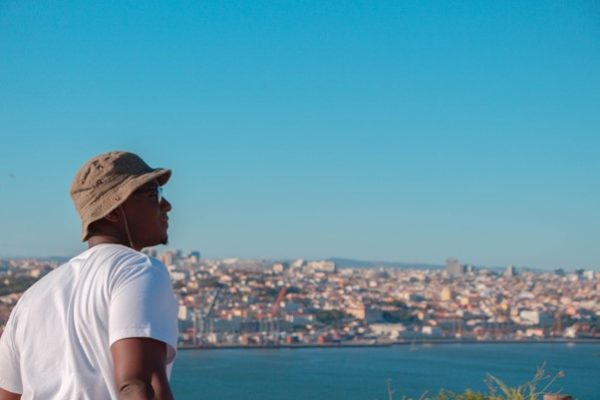 Photo by Etty Fidele on Unsplash
If you do the same thing every day, you're sure to get a little bored from time to time. As a result, you may be searching for a way to break from the monotony of everyday life and moving abroad is the perfect way to shake up your routine. It presents you with endless opportunities to try something new!

The chance to experience a new culture. 
There is nothing like the experience of living abroad. In many ways, it is like an extended holiday – where you can fully integrate yourself within the culture of your chosen destination – and don't have to dwell on the fact you only have a few days to spend there. When you aren't working, you can spend your time exploring, visiting spots that are known to locals as opposed to tourists. 

An opportunity to progress quickly in your chosen career.
Working abroad is always a great addition to your CV, especially if it allows you to gain insight into how your industry functions in different countries. For example, if you want to work within the marketing department for a specific brand that is planning an international launch – experience of a specific countries market and interests can help you get the job over other candidates. This means that you may find it easier to find new employment when you return home.

The chance to boost your confidence.
When you take a leap of faith, you are presented with the opportunity to push yourself far outside of your comfort zone. After all, you will be moving to an area where you do not know anybody, and may even have to learn a new language. However, this experience will allow you to gain confidence in yourself as you conquer this challenge – confidence that you would not have acquired when staying at home.  This sets you in a good position moving forward.