Who doesn't love having a garden at home? Most do. Yet, often it's not possible because of where you live. Some of you may have no outdoor space. You'll need to improvise with indoor plants.
However, if you have an area outside your house and want to create a zen atmosphere, a small pond is an excellent choice. 
While size does matter in many cases, a miniature structure can look amazing and highlight your flower and vegetable plots. What's more, it's inexpensive and takes little time to build. If you love wildlife, even a small body of water can host exciting creatures.
So, if you're ready to transform your surroundings, let's get started.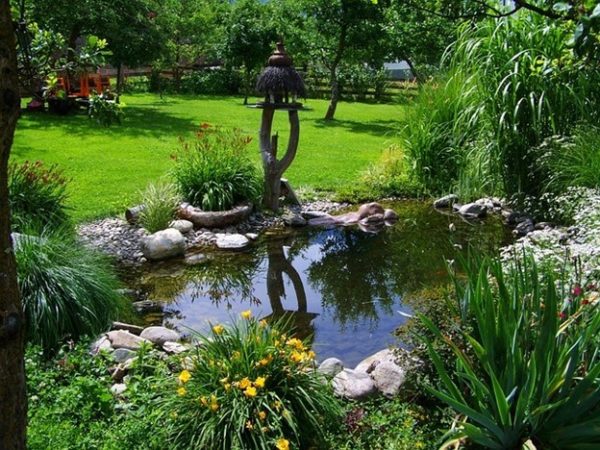 Define Your Purpose
Why do you want a pond? Knowing what you intend to achieve will determine the elements and accessories you require. 
You'll need equipment to treat the water, so it's essential to plan. If you want expert advice on pumps and filtration systems, go to Aquatic Ponds.
Decide on Your Pond's Appearance
The next step is to determine how you'd like your pond to fit in with your garden. If you love a natural-looking space, then choose a design that'll allow your feature to blend in as part of the whole area.
If you need inspiration, there are lots of unique ideas online. Take time to browse the images and decide which one you like best.
Pick the Right Spot
Choosing a location for your garden feature is vital. You'll want an area that gets enough sunlight but not too extreme to keep your pond naturally clean, fresh, and healthy. The sun kills bacteria and removes chemical substances like chlorine through evaporation.
Avoid areas where runoff from the rain will wash debris into the water.
Choose Your Accessories
The secret to a beautiful water feature lies in the decorative items in and around it. Now that you know what you want your pond to achieve in your yard, you can personalize it to look the way you like.
For instance, you could add a fountain or waterfall. The sound of water flowing can be very soothing. 
Plants and fish are popular with garden lovers. With proper lighting, you can create a magical ambiance at night.
Paying close attention to the details is essential as they can set your design apart from others.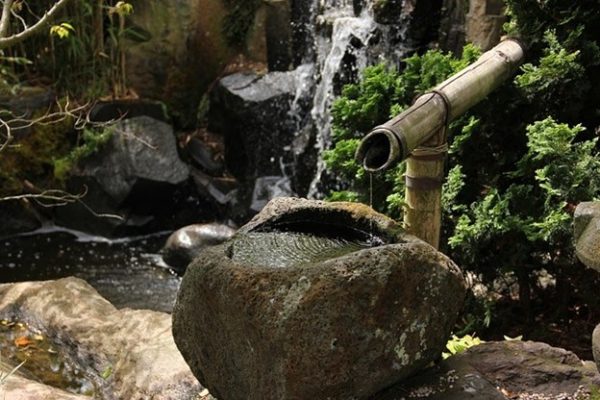 Decide on the Size and Depth
Experts suggest that the depth of small ponds has to be at least 2 feet. The width will depend on how much space is available, but a minimum of 3 feet is ideal.
If you're going to have fish, they'll require deeper waters, especially if you live where there's a cold winter.
Dig Your Pond
Be sure to check with the local council before you dig. The authorities will let you know if power cables and pipes are running below your property.
Lay Pond Liners
Lay the liner and push it up against the pond sides. Avoid folding the material. Any thick waterproof plastic will do the job. Most hardware stores sell them.
Add Plants and Fish
Be sure to let the water rest for at least a week after filling the pond. The idea is to allow any bacteria or substance to evaporate. The waiting period also lets the temperature adapt to the surroundings.
Once the week is over, you can add your plants and fish. 
Enjoy Your Garden
It'll take hard work to build your pond, but when you finish, you can sit back and appreciate the joy it brings for years to come.