Shapewear is a range of tightly fitted undergarments that can give the body the support it needs. The shapewear is designed to shape a particular part of the body into the shape desired. It can make a woman look slimmer or with smoother enhanced curves.  These undergarments are also known as compression garments. With shapewear, you can hide the unwanted bulges on the body especially when wearing body-hugging clothes. It can give your body a smooth silhouette.
These days shapewear has become one of the basic must-haves in women's lingerie closet. Whether for party, dinner, office wear or even just for a casual day-out with friends, shapewear can totally transform from your look and boost your confidence.
Different types of Shapewear
There are many types of shapewear available such as full body shapewear, control panty, butt lifter, thigh shaper, tummy and more.  Many women are confused while choosing shapewear because of the many options in the market. For those who are new to shapewear wearing, do read on to find out more about the different types of shapewear available and how they can help achieve your body goals.
Bodysuit
This is a full body shapewear that shapes the overall appearance of your body. This one-piece undergarment offers compression on the waist, lifts the breasts, shapes the butt and extends to the thighs. This body shaper looks like a one-piece bathing suit that gives all-over support and shape for the body.  It also features an open crotch which is a lifesaver for the bathroom.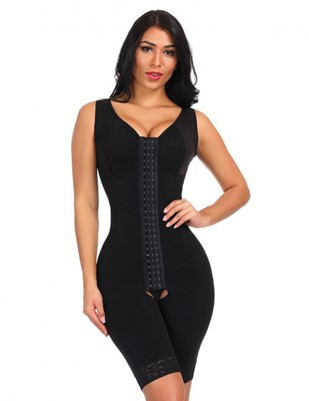 Below is another type of full bodysuit shaper which is extra firm in control that helps to pull you in around your waist and keeps the pants from rolling down.  It is an ideal choice for those who prefer to wear their own bra.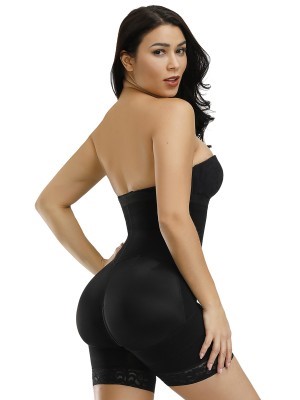 Shaping shorts
Shaper shorts usually have a high waistline designed to shape and compress the tummy and make the waist smaller.   As it extends to the thighs, it has the added benefit of slimming the thighs too. These shorts are also great for those who suffer from thigh-chafe in warm weather because close-fitting shorts like these can really help prevent that from happening.   If you do not have this problem, then shaping shorts is a good option to eliminate the visible panty line.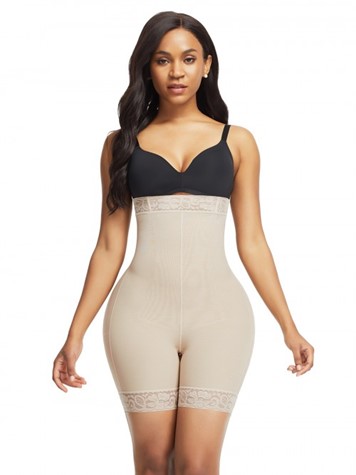 Waist Trainers
Waist trainers or cinchers are made with a combination of latex and/or spandex that compresses the body.  They are less restrictive than a corset.   They can be worn under clothing to flatten the tummy and shrink the waistline. The wholesale latex waist trainers can be worn during workouts to help burn calories faster because of its tight fit.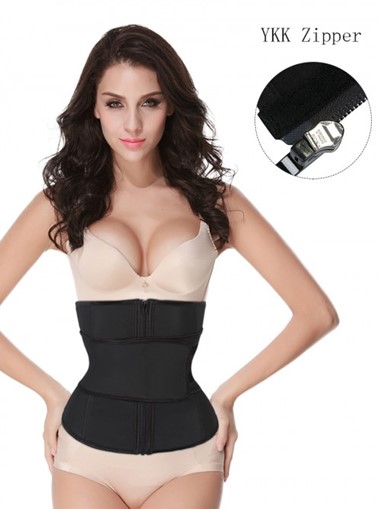 Hip Shaper Pants
If you are looking for a shaping bottom, the best are the high-waisted types like the one below because these shorts will lift your rear while effectively smoothing out your hips and waist.  They are ideal for wearing beneath dresses or skirts with high slits.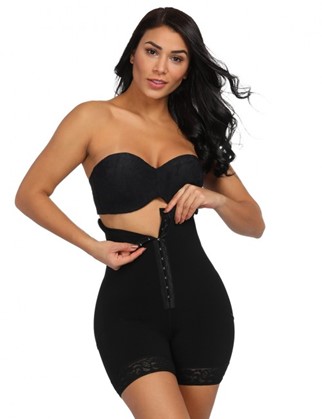 All the above shapewear can be purchased from hexinfashion, a leading online retailer that specializes in women's undergarments/shapewear to help women look slimmer, tuck in their tummy, and enhance the curves of their bodies. Their goal is to help women feel confident in their own skin and love their bodies.