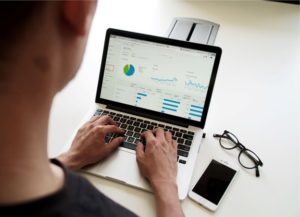 Via Unsplash
Are you looking for ways to improve your financial management? If so, you're in luck! This blog post will discuss some of the top tips that can help you get your finances under control. Whether you are just starting as a business owner or have been in business for years, these tips can help you streamline your financial processes and improve your bottom line.
1: Have a clear business plan: 
Having a clear business plan is one of the most important keys to successful financial management. Your plan should include your goals and objectives, how you will achieve those objectives, and a timeline for achieving them. A well-crafted business plan will help provide clarity in decision-making and ensure that resources are being used efficiently and effectively.
2: Track expenses:
Tracking all of your expenses can be difficult, but it's essential if you want to improve your financial management. Having an accurate record of your income and expenses allows you to see where money is going and make changes accordingly. You may also be able to take advantage of deductions or other savings opportunities that you wouldn't have otherwise known about. You can track your expenses manually or use accounting software to make it easier.
3: Monitor cash flow:
Your business's cash flow is essential for success. That's why it's important to constantly monitor your cash flow and take steps to improve it when necessary. This could include reducing expenses, increasing sales, or finding ways to increase efficiency in production processes. Paying close attention to your cash flow can also help you plan ahead and prepare for unexpected events, such as economic downturns or other financial challenges.
4: Create a budget: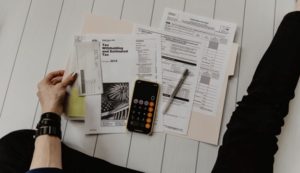 Creating a budget is one of the best ways to ensure that you're spending money wisely and managing your finances effectively. Your budget should include both fixed costs (such as rent and utilities) and variable costs (such as marketing expenses and customer service). It's important to stick to your budget and adjust it when necessary. You should also consider setting aside an emergency fund in case of unexpected events.
5: Automate payments:
Automating your payments can help reduce the time you spend managing your finances, freeing up valuable resources for other areas of your business. Automated payment systems can also provide a record of all transactions, making it easier to track expenses and ensure that bills are paid on time.
6: Analyze data:
Analyzing data from previous financial periods can give you insight into where improvements could be made in the future. This may include looking at trends in spending or sales figures, analyzing customer feedback, or reviewing operational efficiency. By analyzing past data, you may be able to identify areas where money could be saved or processes improved.
7: Seek professional advice:
If you're feeling overwhelmed by financial management, it's a good idea to seek professional advice. A financial advisor or accountant can provide valuable insight into your finances and offer suggestions for improvement. They can also help create a budget and analyze data to make the most of your resources.
8: Online payments:
In this digital age, more and more businesses are accepting payments online. This can make managing your financial affairs much easier as you don't have to worry about collecting cash from customers or manually entering transactions into an accounting system. Online payments also reduce the risk of fraud and lost money due to human error. Make sure to use a chargeback management service when accepting online payments to ensure that you are protected from any fraudulent activity.
9: Use financial software:
Using financial software can help you streamline your accounting process and easily track income and expenses. Many different types of financial software are available, from basic programs for a single user to more comprehensive systems that larger businesses can use. Financial software can save you time and effort when managing finances, as well as provide useful insights into the health of your business.
10: Get organized:
It's important to stay organized when it comes to your finances. This includes setting up an efficient filing system for paperwork, having a clear record-keeping system in place, and keeping receipts safe in case they're ever needed for taxes or other purposes. Good organization will not only help ensure accuracy but also make it easier to monitor your cash flow and spot any potential problems.
11: Develop a long-term plan:
Developing and maintaining a long-term financial strategy can have a huge impact on your business. Having an idea of where you want to be in the next year, five years, or even ten years will help you make better decisions when it comes to budgeting, investing, and other money matters. It's also important to review your plan regularly and ensure that it continues to meet your goals.
12: Take advantage of tax benefits:
Taxes can have a huge impact on your bottom line, so it's important to take full advantage of any available tax breaks. This may include taking deductions for business expenses, capitalizing on special credits or deductions for investments, and utilizing other strategies that reduce the amount of taxes you owe. Doing your research ahead of time and consulting with a professional can help ensure that you are maximizing all potential tax savings.
13: Reward yourself:
Good financial management isn't just about spending less and saving money; it's also important to reward yourself occasionally. Setting aside a small portion of your income each month towards something fun can give you something to look forward to while still allowing you to stay within budget. Just make sure not to overspend and blow your entire budget!
14: Ensure customers pay you on time: 
It's important to ensure that customers pay you on time to avoid any potential cash flow problems. If possible, try to set up automated payments or payment plans so that customers can easily pay their invoices. You may also want to consider working with a third-party collection agency if necessary. Taking these steps will help ensure that you are always paid promptly for your services or products.
15: Tackle problems when they arise: 
It's important to tackle financial problems head-on when they arise. Don't put off difficult conversations or decisions; instead, try to address the issue as quickly and efficiently as possible. This can help you avoid a potentially costly problem from getting even worse over time. Seeking professional advice is also a good idea if necessary.
16: Additional income streams:
Exploring additional income streams can be a great way to further improve your financial management. Consider looking into ways to expand your customer base or product offerings, renting out excess space in your business, or starting a side hustle.
17: Use Cloud-Based Software:
Using cloud-based software can help immensely with financial management. Cloud-based accounting tools and finance software can provide accurate, up-to-date information in real-time, allowing you to make better decisions quickly and easily. Additionally, they often integrate with other services, such as banks and credit cards, so that tracking expenses is easier than ever.
Financial management is an essential part of running a successful business. Implementing these top tips can help you get on track and ensure that your finances remain in order. By creating a budget, monitoring expenses, taking advantage of tax benefits, and tackling problems head-on when they arise, you will soon be managing your money like a pro. With the right strategies in place, you can enjoy financial security and peace of mind for years to come.