Just over two years ago, Bob Pickett founded Family Trees 4 You, a business that puts people in touch with their ancestral roots. Endeavour Magazine spoke to the 62-year-old to find out how his business grew.
After giving up his day job as a Sainsbury's delivery driver in 2012, Bob went to the Job Centre to find out what his options were. That was when he heard about the Government's New Enterprise Allowance.
"I'd been interested in family trees for over 30 years," Bob explains, "Some of my friends had even asked if I could look into theirs, so I decided to turn my hobby into a business and I successfully applied for the Government grant. It wasn't a massive amount of money, but it was enough to set up the website and put a few adverts in the local newspaper. I thought my business needed that personal contact, so I'd only be working with local people who I could meet face to face."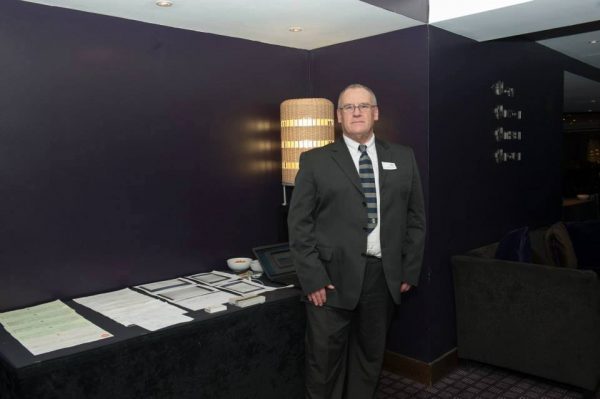 However, Bob soon realised his business could reach much further than the borders of his native Worcestershire. A stipulation of the grant was that he obtained a Preparing for a Business Venture NVQ by attending workshops run by the Prince's Initiative for Mature Enterprise (PRIME) and this opened his eyes to even more possibilities.
"I met clients at PRIME showcasing events, but after that initial contact everything was done long-distance, over the phone or via email. People from all over the world have found me through my website www.familytrees4you.co.uk and I've even researched families as far away as the USA and Australia."
The international success of Family Trees 4 You has been boosted by local radio interviews and press coverage from the Guardian and, more recently, Choice Magazine. For Bob, this doesn't just mean more business; it's something he genuinely enjoys.
"I get as excited researching other people's family trees as I do my own. I've traced my family back to the 1600s, but I've traced my wife's paternal line back to the 5th Century, which is almost unheard of. I even discovered one of my clients was related to the British Royal family, back to the Plantagenet line."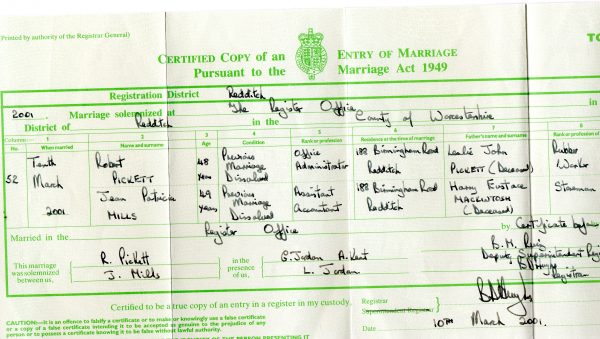 As well as his passion for family history, Bob's understanding of his clients means he can always deliver what they want.
"Different people want different things. Some people just want to know about their family name; some want to find out more about a family legend. My clients are normally people who don't have the time to look into their family history, or have started to do it themselves but have got stuck."
Bob explains that although genealogy websites have grown in popularity, making it easier for anyone to find out more about their family's past, some aspects of research still require a level of professional expertise.
"In the past, the majority of people couldn't read or write and so there's a lot of variation in how their names were spelled in official documents. It's easy to get lost along the way, or research the wrong line entirely. If you go back to Elizabethan times, a lot of things were recorded in Latin and even if they were written in English, it's a very different language to the one we speak today."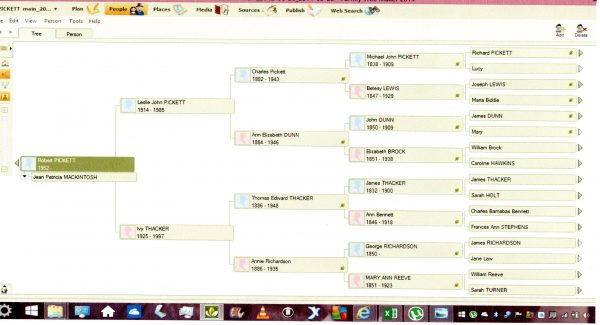 It's no wonder Bob is so knowledgeable as he started to look into his family records in 1982 and spent hours sourcing information in churches, libraries and record offices.
"Things are much quicker now. We have the Internet and taking a DNA sample allows you to bypass a lot of the data records. I did it myself a little while ago and found out I had distant cousins in America. I even met one – the first in his family to come back to England since the 1600s. The hairs on the back of my neck stood up. He has such a resemblance to my father and he said I looked like his. He even had a gap in his front teeth like all of my family."
This incredible moment isn't the only one that will stay with Bob for a long time. The importance of what his business is doing hit home when he was working for a client with terminal cancer.
"He wanted his family tree in time for his 80th birthday party as he wanted everyone to see. I had around a month to get it finished and I really pulled out all the stops. It was at the same time that I was diagnosed with cancer myself."
The cancer diagnosis had a big impact on Bob's life.
"I've always been blessed with good health and these things remind of your own mortality. My father used to say 'live every day like it's your last, one day you'll be right'. After a successful operation in 2014 I was given the all clear. When I was recovering from my surgery most days I got tired very quickly and didn't feel like doing anything, let alone working. I'm glad that I have a private pension, so I don't rely on my business as my only source of income."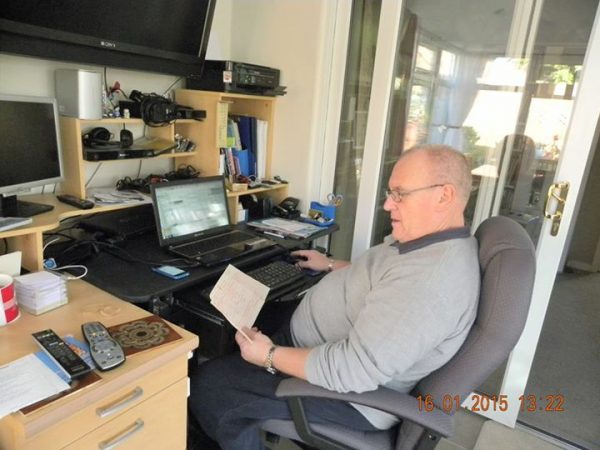 The flexibility of working for himself is a big bonus for Bob, who understands the importance of investing time in his projects.
"I tend to work a couple of hours at a time as I couldn't sit for eight hours at a desk and do it. Working for myself, I can go out and walk the dogs when I need a break and so I don't set deadlines. Researching a family tree can take anything up to six months and I want to do the job well. I have set prices for each package so my clients pay a deposit and then on-going payments, so it's flexible for them too."
Now in a comfortable situation, Bob isn't too eager to change the status quo.
"If business moves too quickly, I don't know if I can keep up. I'm a bit of a perfectionist and I want to do everything myself. My work is very labour-intensive, but I don't want to delegate tasks to other people. I'd miss doing it myself!"