We shape ourselves after our heroes and so you should select them very carefully. Whoever you select should be able to inspire you to be better and should instil within you a taste for something greater. If you can find someone like that you should spend as much time around that person as possible because we are all products of our environment and you always emulate those people you respect the most.
This is why I was delighted when, after much persistence, Bianca Miller finally agreed to a catch up conversation/interview following on from the cover story we featured her in last year January.
There are many ways that you may know Bianca Miller. When I first interviewed her, she was fresh off the 2014 TV series of The Apprentice as one of the public's and Lord Alan Sugar's favourites, so maybe you recognise her from the show. Or perhaps you know of her product Bianca Miller London a brand of hosiery that has been extremely well received thanks to the perfect matching of these stockings and tights to the wearer's skin tone, offering at the same time a wider selection and a narrower margin of error when it comes to choosing your tights, giving confidence and style to women across the UK. Perhaps you've seen her, or worked with her directly in one of her many Be Group workshops, where she highlights the importance of people entering and re-entering the work place to develop their own personal brand. Or maybe you've had the pleasure of engaging with her on Linked IN? It is likely, if you are involved in business, that you will at some point have the chance to know Bianca Miller.
A year on from the madness that followed her appearance on The Apprentice, Bianca has not slowed down at all and still seems to be enjoying life at a splendid pace. 2015 has been an incredibly busy year for the 26 year old who has been building up her dual business of Bianca Miller London and The Be Group and her hard work has paid off.
"Last time we spoke I had really just started the ground work for my business plans," she explains,  "And it's been an interesting journey; a mixture of maintaining my first business The Be Group and continuing my own personal branding work while launching my Bianca Miller London brand, plus taking part in the number of speaking opportunities that were coming in thanks to my involvement in The Apprentice."
BIANCA MILLER LONDON
Last time we spoke, Bianca indicated how the show had been a perfect starting point for her to throw her idea regarding skin-tone 'nude' hosiery into the ring, to see if the idea would hold water. Of course, as we all know, the idea proved to be a marketable success.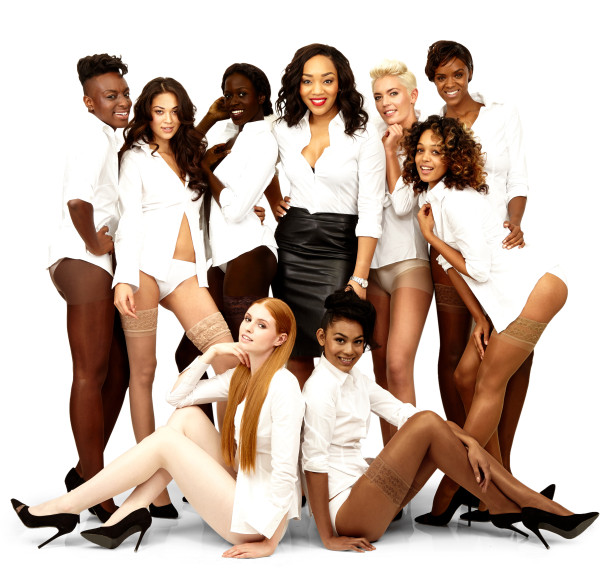 Bianca Miller London is a brand of 'nude' hosiery that match a woman's skin tone, allowing for a more natural look and a better feel. With skin tones ranging from Irish/English Roses to Sub-Saharan African complexions, the idea was a hit on the show. However, the influence from the show only went so far.
"Bianca Miller London launched on the website on November 18th 2015," she says, "And at the beginning of January 2016 it appeared on the shelves in Selfridges Birmingham and London."
Selfridges are the kind of department store that most manufacturers aim for; it's name stands for a kind of quality that first time brands usually can't offer, so it is illustrative of the quality of these products and the expectations of the marketability of them that such a high street store would take them on.
Interestingly, despite what may be initially assumed, they were not fans of The Apprentice and did not watch the show.
"When other department stores had turned down the product and then Selfridges had accepted the proposal so willingly," she reveals, " It was ironic when I discovered that they didn't watch the show and so didn't know that I had been on it. They saw the product and said that it suited their wide selection of clientele and filled a gap in the market and just like that my brand was on the high street."
While Bianca may have been satisfied with partnerships with a number of other department stores, she believes that Selfridges saw the quality in the product and this was something she had worked very hard to provide, "It is a product with my name on it," she says, "So I wanted to take steps to make sure it was as close to perfect as possible because I wanted to make something I would be proud of. They are manufactured here in the UK, which may make them a little more expensive than a product manufactured overseas, but they are simply better quality and quality is important to me."
THE BE GROUP. BUILDING THE PERSONAL BRAND
The Be Group is arguably Bianca's most valuable enterprise to date. While working in recruitment, she was able to witness first-hand the plight of people seeking employment in tough economic times.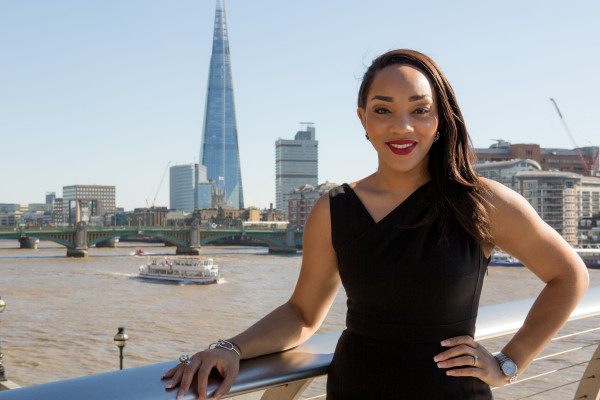 "Unemployment is a problem and not only for those who have lost their jobs but also for those leaving education and realising that the work force is a different world," she explains, "The Be Group looks to educate people on how to utilise your own personal brand  and occasionally entrepreneurial spirit to make potential employers want to employ you "
Today, The Be Group covers many facets and working with a skilled team, Bianca has gained some very hefty clients including HSBC, Accenture and EY, where they look at more than just simple employability.
"Businesses today want their employees to have an entrepreneurial edge," she says, "They want value in their workforce and it's so much more than just your ability to do the job. Today you have to package and brand yourself in exactly the same way that you would a product and while on the surface this means the obvious things like conduct, appearance and presentation, we have started to go deeper."
Bianca reveals that she speaks at primary schools, speaking with children several years away from joining the work force to seed their minds with the right kind of ideas that will help them in the future.
"In secondary schools and universities one of the things we focus on a lot is the changes in social media usage," she reveals.
She explains that while children and young adults use social media for its social attributes and status, what you want to portray when you're at school or university is completely different to what you want to portray when you join the workforce.
"The days of a potential employer not looking you up on social media when you apply for a position are gone," she says, "And the sooner we can get people thinking about this, the better their prospects will be."
Bianca's received a Power Profile award from Linked IN for being in the top ten category of people worth following on the business networking site, beating the other 70 million profiles on the site so she definitely knows what she's talking about.
"We are all brands," she explains, "And the first thing a potential buyer, or in our case, employer will look for is your online presence. Social media is after all a reflection of you."
This has put her in a position where she has been able to tackle issues of diversity and equality of gender and race in the workplace, something that still affects the workforce of the UK today.
POCKET MONEY PITCH
The sooner that entrepreneurial minds can be harnessed, encouraged and mentored the better and Bianca explains how she is getting involved in Pocket Money Pitch, where youngsters between the ages of 7 and 14 are able to pitch their entrepreneurial ideas and win funding to make them a reality.
Bianca is one of the 'Brain Bank Buddies', who encourage and guide the young business minds through the competition to pitch their ideas to the judges, which include business people like Levi Roots (creator of Reggae Reggae Sauce), Michael Acton Smith, creator of Moshi Monsters and John Graham, founder of Go Outdoors, to name just a few.
"It's a brilliant chance to get these kids on the right path and to show them from an early age that their ideas are worth something and should always be encouraged," Bianca says.
DOT.UK
Bianca is also the ambassador for .UK.
"The internet has been dominated by .com and .uk is giving UK businesses a chance to set themselves a local web domain that immediately identifies them as having a strong presence in the country," Bianca says.
A .uk domain represents a new online opportunity and is the domain for a generation of digital pioneers; a domain for the future.
Fresh thinking, full of value and merit it's a clear fit between Dot.Uk and Bianca Miller.
"It is a very exciting time because I'm getting the chance to work with some amazing people," Bianca explains, "Everything is a team effort and you can achieve absolutely anything if you surround yourself with the right people and help each other grow and develop."
---