A new combined TV / Radio / Press / Outdoor and Social Media campaign has been created by PEUGEOT UK that goes live this Friday to promote the confidence experienced by its customers, and this is fully justified with numerous product attributes that place it best-in-class, well-equipped, of high quality and high operational efficiency. Promoted under a core 'Built In' messaging, the campaign encourages potential customers to take a 'closer look', as PEUGEOT has confidence in its products that make them worthy of scrutiny.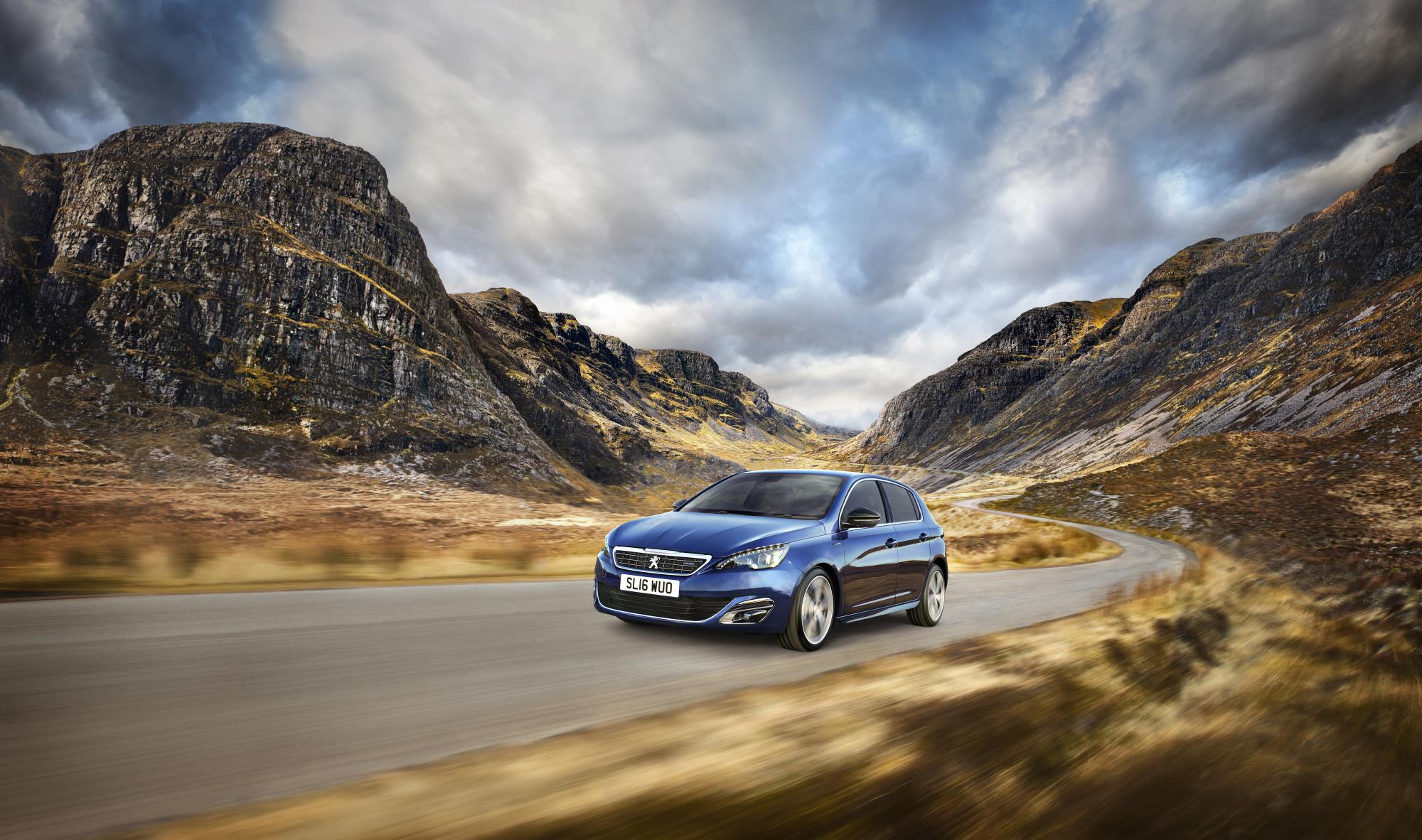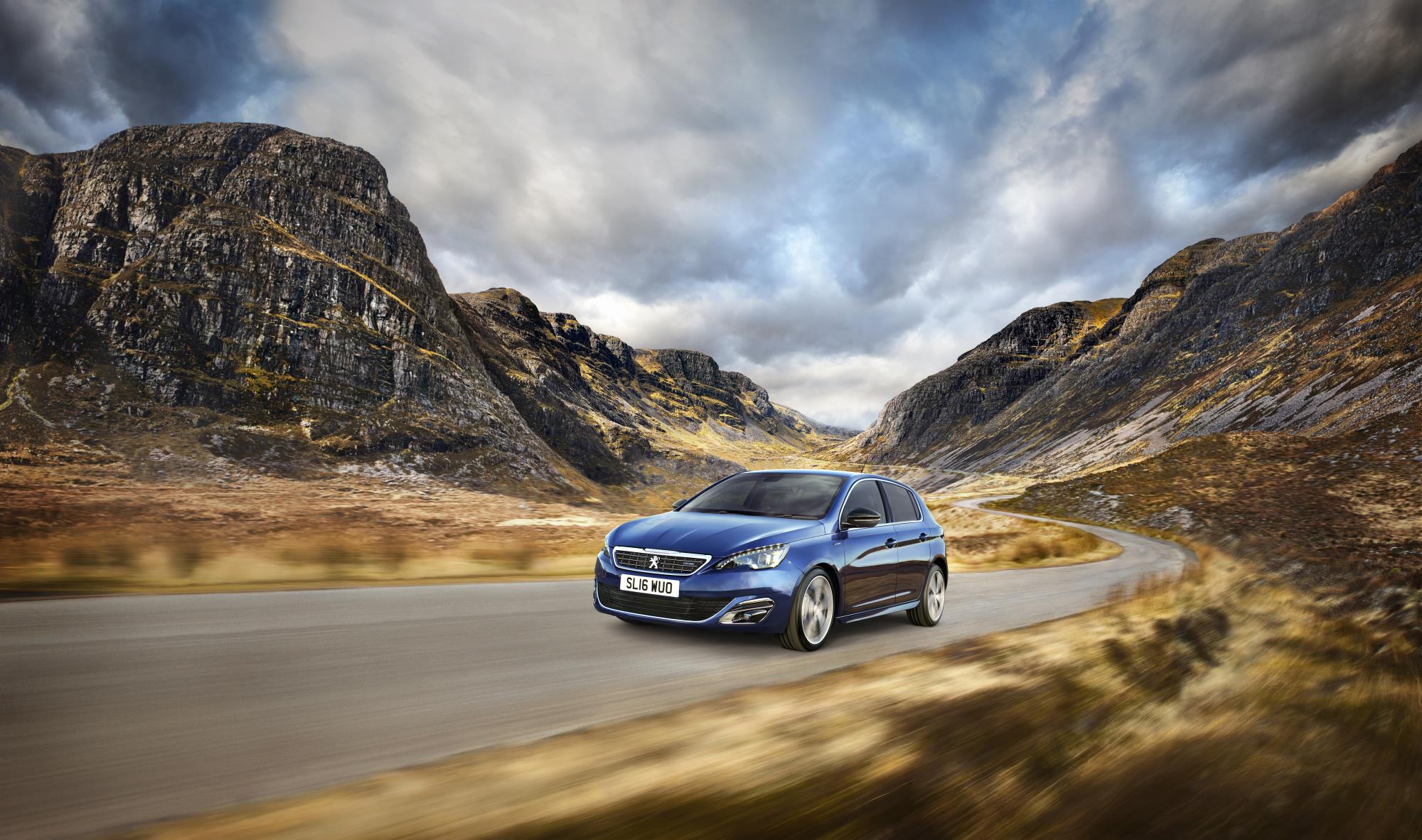 The UK campaign promotes the award-winning PEUGEOT 308 in GT Line specification – launched in 2015, it accounts for a fifth of range take-up. 308 is a car with numerous attributes; by being the lowest CO2 car in its sector, thus with the latest and best-in-class engines it is also the most economical, while other performance models feature the most-powerful engine of its size too, in a body design that is lightest and class-leading in capability and size. The Brand uniquely features the PEUGEOT i-Cockpit, well-liked by its 2.2-million customers of car thus equipped, for it combines agile handling response with a compact steering wheel, high-positioned instrumentation and a colour touchscreen – all within the view looking forward. Its standard specification is comprehensive and provides allure for its many advanced features and rewarding driving experience.
The centre-piece of this campaign is a new TV advert, produced specifically for the UK market, which challenges buyers to consider the new 308 and PEUGEOT as a brand. Filmed in Scotland, the advert has been produced by the UK team, to specifically address local requirements for customers buying a 308. The TV advert first goes on air on Friday evening.
Mark Pickles, Marketing director at PEUGEOT UK, commented "We have enjoyed formulating this UK campaign as we are entirely confident in the excellence of our products and simply wish to convey this sentiment to our prospective customers. PEUGEOT is a highly trustworthy brand and with so many virtues on offer. We are looking at ways to bring our products to the scrutiny of people who might otherwise be distracted by the promises of other brands when the values of what we offer are in fact better, more valued and of higher quality. The new ad is provocative intentionally."
This campaign also sees the launch of PEUGEOT UK's new creative format, where a new visual layout and tone of voice is employed, together with the line "Confidence. Built In". Future campaigns will also feature the "Built In" tagline, in order to provide a consistent means of putting across the strengths of each vehicle, in a consistent and coherent manner.
Accompanying Outdoor, Radio and Press campaigns challenge prospective buyers to share the confidence we have for the 308 by taking a closer look with a 48 Hour Test Drive, giving customers the opportunity to drive and become more acquainted by the cars numerous attributes, and to see for themselves why the new 308 is such a compelling car.
The overall vision for this campaign, which spans all major communication channels, is to challenge prospective buyers on how they choose their next car. By highlighting the key product attributes of 308, we demonstrate that the beauty of this car is in the detail. However, thanks to some stunning driving footage and new photography, we demonstrate that in 308 we have a car which marries image with detail. The campaign runs from today until 30th June, and will be reprised later in the Autumn to maximise awareness. More details of each element of the campaign are provided below.
The TV campaign begins tonight, on prime-time slots and runs for five-weeks and will feature both the standard 30-second version plus an extended 60-second version which showcases the message in even greater detail.
In order to lend gravitas to the film, which takes a very direct approach to questioning how people choose their next car, we have used a recognisable and highly acclaimed actor – Peter Mullan is a Scottish actor, filmmaker and socialist, known for his acting role in My Name Is Joe, winning a Best Actor Award at 1998 Cannes Film Festival. Mullan has also appeared as supporting or guest actor in numerous cult movies, including Riff-Raff, Braveheart, Trainspotting, Children of Men, War Horse and the Harry Potter film series.
The result is a TV advert which is arresting, thought provoking, and ultimately designed to highlight the strengths of 308 versus its competitors. 'Take a closer look'.
PEUGEOT
Since 1810 PEUGEOT has been producing durable products of excellence, since 1858 all are branded with the Lion logo – chosen to demonstrate strength, suppleness and swiftness to personify the durability of its products. As one of the earliest automotive producers, the PEUGEOT brand can trace its roots back to 1889 when it began producing automobiles and since then over 65 million vehicles have been produced, advancing technology with style and efficiency to enhance the customer experience. Demonstrated through its Brand signature 'Motion & Emotion', PEUGEOT is present in 160 countries, has 10,000 franchised Dealerships and is recognised the world over for the quality and design excellence of its products.
PEUGEOT UK
The UK is the third largest market for PEUGEOT with its UK Headquarters located in Coventry. The UK car line-up includes the 108, 208, 308, 508, 2008, 3008 and 5008 supplemented by people-carriers and a four-model van range that includes the Bipper, Partner, Expert and Boxer.
308
Launched in 2013, the 308 was 2014 European 'Car of the Year'. Joined by the SW estate in 2014, is powered by accomplished BlueHDi diesel and PureTech 3-cylinder petrol engines. Sportier GT Line, GT and GTi models were introduced in 2015 greatly enhancing the desire for this class-leading and acclaimed vehicle. 308 is the Brand's best-selling worldwide car.
If you would like to keep up to date with the Peugeot UK Press Department activity and be the first to see what exciting new projects we are launching, please follow us on Twitter and Instagram: