Surfline/Wavetrak Inc. is pleased to announce it has merged with Eyeball Surfcheck Ltd. The merger expands surfers' access to surf cameras in the United Kingdom on both the Eyeball and Surfline platforms. In addition, surfers will benefit from improved surf forecasts and surf reports on the Surfline websiteand Surfline mobile app under the direction of Eyeball's Trev "Toes" Lumley.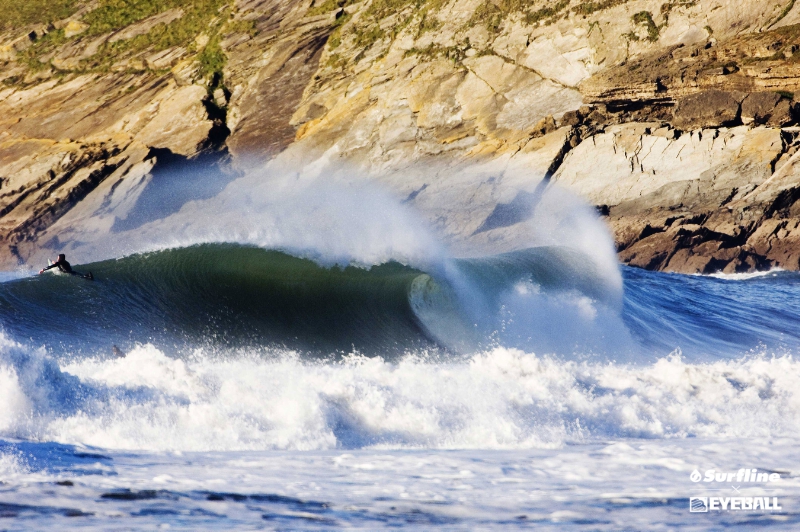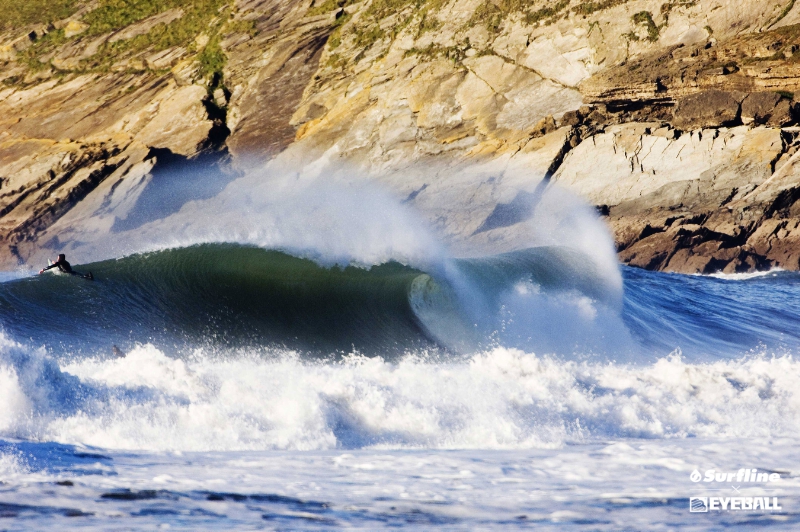 Both Surfline and Eyeball now offer surfers in the United Kingdom access to 15 live HD surf cameras, providing extensive coverage across the Cornish, Devon, Dorset and South Walescoastlines. Surfline plans to add additional cameras, reports and forecasts at popular UK surf breaks throughout 2016. View the cameras on Eyeball here.
As the official forecaster for the World Surf League Samsung Galaxy Championship Tour, Surfline provides an unrivalled set of tools to help UK surfers know before they go, including a team of expert forecasters, proprietary wave modeling and forecasting technology and over 35 years of experience. Surfline's forecasting tools will be complemented by the work of UK surf reporting legend Trev "Toes" Lumley, who will craft premium surf forecasts, written analyses and the all-important eyeball report.
Trev "Toes" Lumley and Eyeball have been reporting on surf conditions in the UK since 1987, when surfers would call in for a verbal update on conditions. Eyeball followed Surfline's 976-SURF pay-per-call model before shifting online with the dawn of the internet. Both are steeped in surfing heritage and share a special place in surfers' lives either side of the Atlantic.
"I've checked the surf a heck of a lot since I launched Eyeball back in 1987 and in that time a lot has changed! From picking up the phone and looking out of the window of my old beachside Woolacombe hotel to providing the very first Eyeball reports; to the introduction of live streaming cams, the mission the whole time has been the same – to give surfers the info they need to get the best waves," said Lumley.
"Now, Surfline's involvement means we can take our biggest stride forward to date. I couldn't be more excited to tap into their 30+ years of experience and technical expertise to extend our camera network beyond North Devon and offer UK surfers the best service out there."
"Our purpose is to make surfers' lives better, and we want to do that for more and more surfers around the world," said Ross Garrett, Surfline's General Manager. "With their emphasis on great cam locations and human reports and forecasts, Trev and the Eyeball crew have truly made surfers' lives better for years and we're excited to help take what they've done to a new level."
Surfline's award-winning editorial content, 17-day surf forecasts, high resolution winds, nearshore wave models, offshore swell forecasts, swell period forecasts, buoy observations and other map-based forecasts will also be available for all UK surfers.
About Surfline-
Surfline's websites, apps, and data feeds are used each day by millions of surfers around the world to be inspired, entertained, and of course, to live out Surfline's tagline: Know Before You Go. Powered by a 30-year data set, proprietary data modeling and a team of meteorologists and scientists with more than 100 years of combined surf forecasting experience, Surfline's forecasts are unrivalled. Surfline is the official forecaster to the World Surf League's Samsung Galaxy Tour and Big Wave World Tour. With live HD cameras at over 300 beach locations worldwide and with award winning editorial content, Surfline is the trusted source for all things surf.