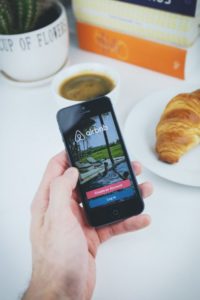 Thinking of renting out property to guests via AirBnB? Here are some of the success tips you need to know. 
Choose your property wisely
Certain properties are more likely to attract guests than others. The location has a big impact on this – most successful AirBbB properties are located in places that attract a lot of tourists. The property itself could be anything from a mansion to a converted garage. Larger properties will be able to house more guests and could be more profitable. Other things to look out for when choosing a successful AirBnB property include available parking, good views and private outdoor space. There are companies that can help you invest in UK property by offering listings and advice. 
Define your audience
It is important to consider the type of guest you want to attract so that you can not only choose the right property, but make the right interior renovations. For example, if your audience is families, you may want to consider setting up children's bedrooms and making the property family-friendly. If you're appealing to couples, you may want to keep things more grown-up and create a romantic vibe. Dog owners are meanwhile likely to want outdoor space with grass.
Invest in the right luxuries
Adding small luxuries will help your property to stand out. Luxury features that are sought after in UK properties include hot tubs, saunas, fireplaces, walk-in showers and king-sized beds. You can also throw in small surprise luxuries to help exceed guests locations and earn good reviews – this could include gifting a bottle of wine or some breakfast items. You can provide basic supplies like toilet paper, towels, bedsheets, coffee and tea so that guests don't have to bring these.
Take top quality photos
Top quality photos taken by a professional photographer will help to make your property look more attractive. Try to provide photos of as much of the property as you can and make sure that every part of the property looks as presentable as possible for these photos. 
Set up notifications on your phone
Being able to respond quickly to guests is important both for securing bookings and satisfying guests. In order to respond quickly, make sure that you have the AirBnB app on your phone and turn on notifications so that you know exactly when a guest has messaged you.
Do your research to get the price right
It's vital that you charge the right price. Go too high, and you could struggle to attract guests. Go too low, and you could end up with low profit margins. Take a look at what other AirBnB properties in your area are charging to get an idea of what pricing you should be offering. Remember to change your pricing throughout the year – during periods of higher demand, you can get away with charging more. 
Consider installing a lockbox
A lockbox could allow guests to receive and deposit the key without you having to be at the property. This could be useful if you've got a busy life or if you don't live locally. Lockboxes are typically opened with a code, which you can provide to guests upon arrival.